In the three years since Callum Beattie's debut, the Midlothian lad has gone from playing to "two men and a dug" to wowing the crowds at TRNSMT.
The singer-songwriter took the festival's King Tut's Stage by storm last year and has sold out the iconic Kelvingrove Bandstand for a gig in August in less than 24 hours.
"I've been doing this for the best part of 15 years now, playing in pubs, busking on the street and it's finally paid off," he said.
"It was only two years ago I was struggling to sell 50 tickets in Glasgow. I was just delighted my parents turned up."
Callum is in his busiest year yet – with a hefty run of shows to come and he is thrilled to be sharing his deeply personal music.
But the humble artist reckons it's his ability to pour emotions into his lyrics that gives him the edge.
"I've always focused on my songwriting because I know there are millions of better singers than me out there – but I think the songwriting is maybe what's helped make this happen for me."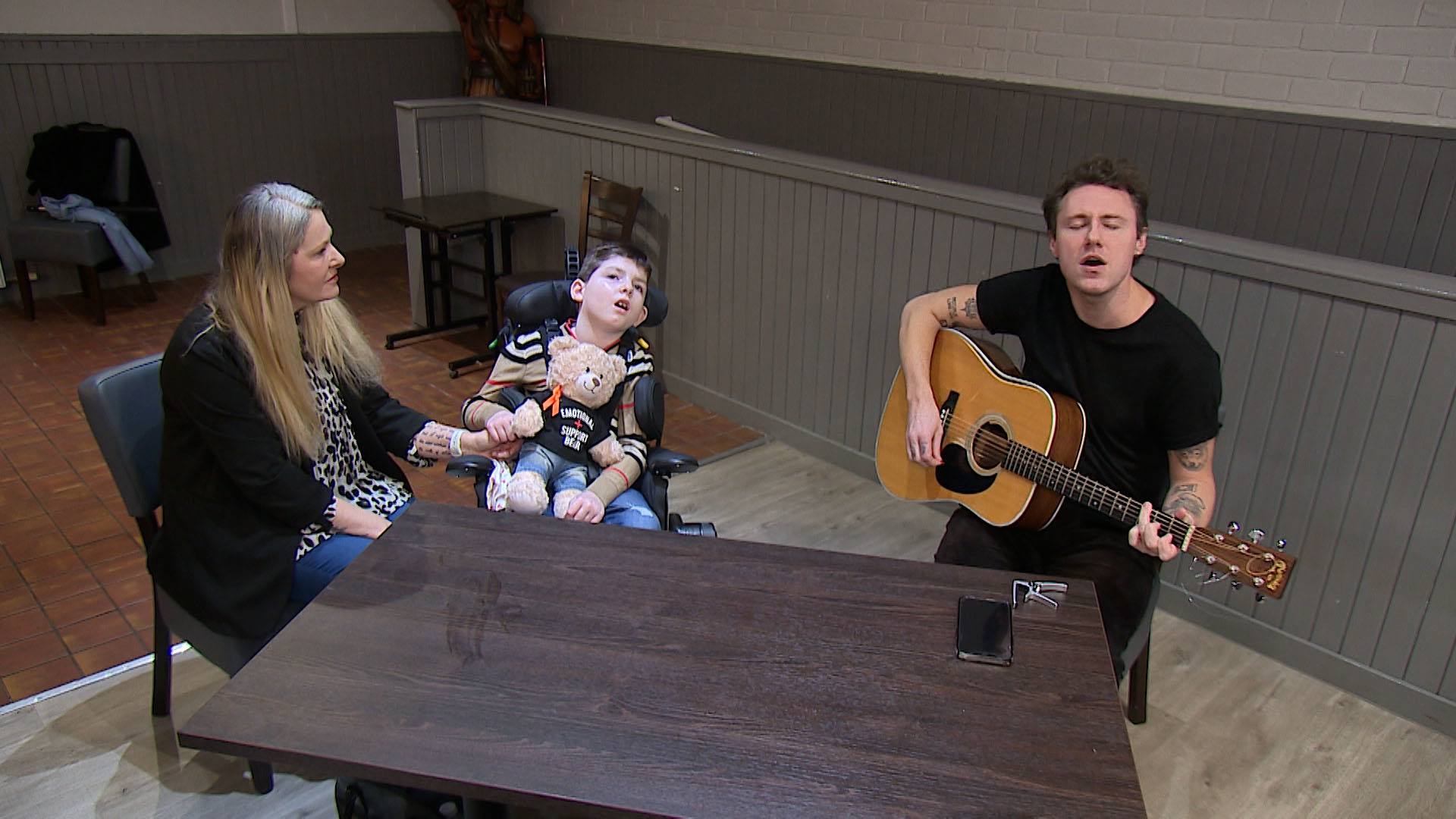 Did he come from a musical family?
"If a bottle of wine and 50 records in a cupboard in your living room is a musical family, then yes, I suppose," he joked.
"I just got really obsessed with the writing credits on the back of vinyls and I begged my dad to get me a guitar and off I went writing songs about his girlfriends I didn't like very much."
And as for his inspirations?
"My roots, my upbringing. I remember I wrote my first song and I played it to my dad and he thought he had heard that song before.
"I told him I had just written it and he had a wee glint in his eye. That gave me the confidence to know that I wasn't crap."
Callum has attracted a growing number of fans because of his powerful songwriting and his second album, Vandals, is described as a chronicle of his life, love and heartbreak.
"Vandals is a word I've used to describe my journey," he said.
"When I first moved to London I was trying my best to get a record deal and it was everything from the way I dressed to 'you need to change your name' because my name wasn't memorable enough.
"It was a bit soul-destroying.
"It's been hard but I'm the last man laughing now."
But now Callum is just him – and it's working.
He said: "I just want to blag it for as long as I can and keep writing special songs and if people can relate to them and they touch other people then that's my job done.
"But you've got to think about Hampden, don't you? It's only another 30,000 tickets so I don't see what the problem is.."
Watch STV What's On Scotland's interview with Callum Beattie on STV Player.