A Bruce Springsteen superfan was delighted after the rockstar appeared to flick through his 12,000-word dissertation – about himself – mid-concert in Edinburgh.
Nathan Collett, 22, told STV News the interaction was "absolutely surreal" and has left him "chomping at the bit" to see The Boss in concert again.
"I've been a Springsteen fan for years now, and I kind of went into my degree knowing I wanted to do a dissertation on him somewhere along the line," the history graduate said.
"I ended up just falling into it, and tried to work out as original an angle as possible – clearly it worked, and I graduated last year."
The University of Nottingham graduate's dissertation revolved around Springsteen's presentation of different masculinities throughout his life and career.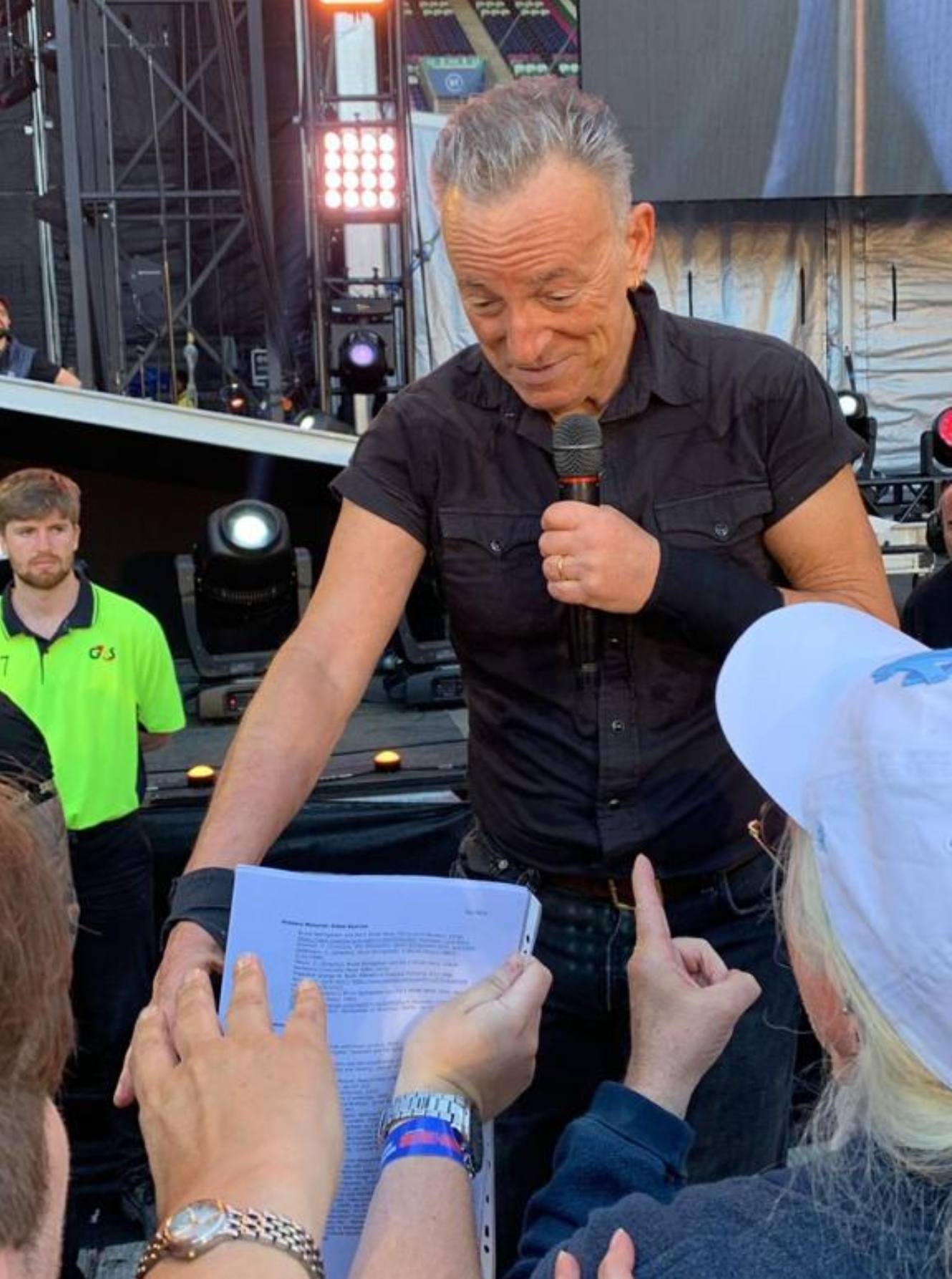 "I posted the front page on Twitter shortly after writing it, and lots of people were really excited about it – one person even reached out and said they could try getting it in front of him.
"But by that point, he had announced the Murrayfield concert already, and the rest is history."
Nathan got to the venue super early, alongside his dad, in a bid to get as close to the stage as possible.
He had a large sign asking Springsteen to take a look at the document, which proved successful as he saw the sign mid-song, and made his way down.
Video from the interaction show the enraptured rockstar flicking through the document, looking shocked,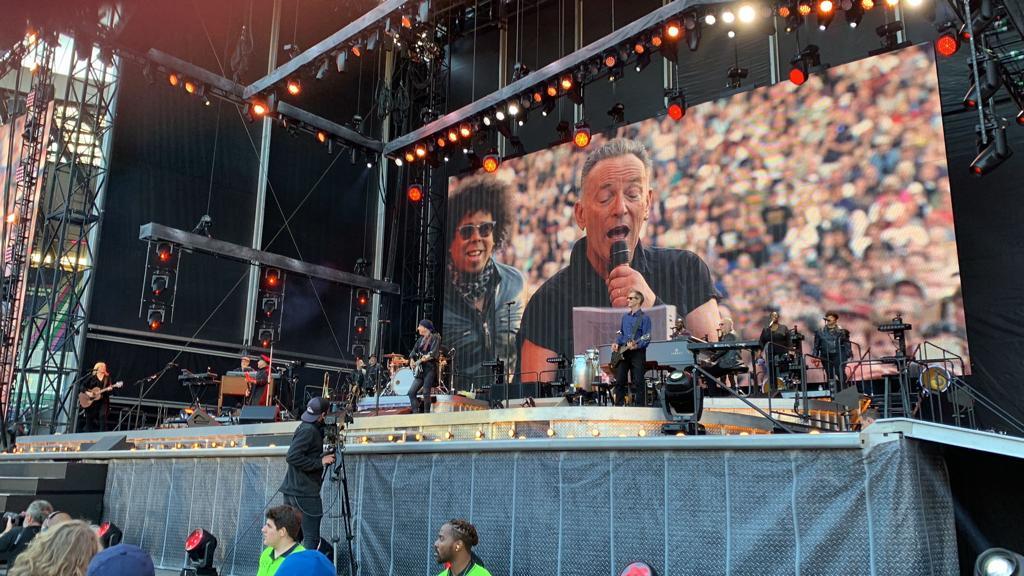 "It was really surreal, honestly. It's left me chomping at the bit to go see him again," Nathan said.
More than 50,000 revellers turned up to the BT Murrayfield stadium on Tuesday evening to watch Springsteen work his magic on stage.
The 73-year-old is now set to perform in Birmingham and finish off with back-to-back dates at the American Express presents BST Hyde Park festival.
Springsteen and The E Street Band's most recent studio album Letter To You, which shot to number one in 11 countries, marked their first time recording live together in decades.