Two brothers are celebrating the release of their first feature-length movie.
Playhouse is a Gothic horror, shot at the Caithness castle where they spent their childhood and first experimented with video cameras.
A cinema premiere was delayed by the horrors of the pandemic.
Playhouse portrays a writer at a remote castle, who creates a horrifying theatre show. His daughter falls prey to an evil curse, lurking within its walls.
The setting is Freswick Castle near John o'Groats – famed for a notorious prison, known locally as the 'house of cruelty'.
Speaking from a real-life cellar at home in locked-down Sheffield, the film's makers said the castle and Caithness were inspirational.
Toby Watts, who wrote, produced and co-directed the movie, said: "There are so many castles in the area. There are lots of things that happened over the years, so there's a lot of inspiration there.
"We've always loved horror films, particularly atmospheric and gothic horror films. It felt pretty natural for us to bring the two together."
His brother Fionn, who co-directed, said: "In the winter it becomes like a different planet and you've this howling kind of vicious wind.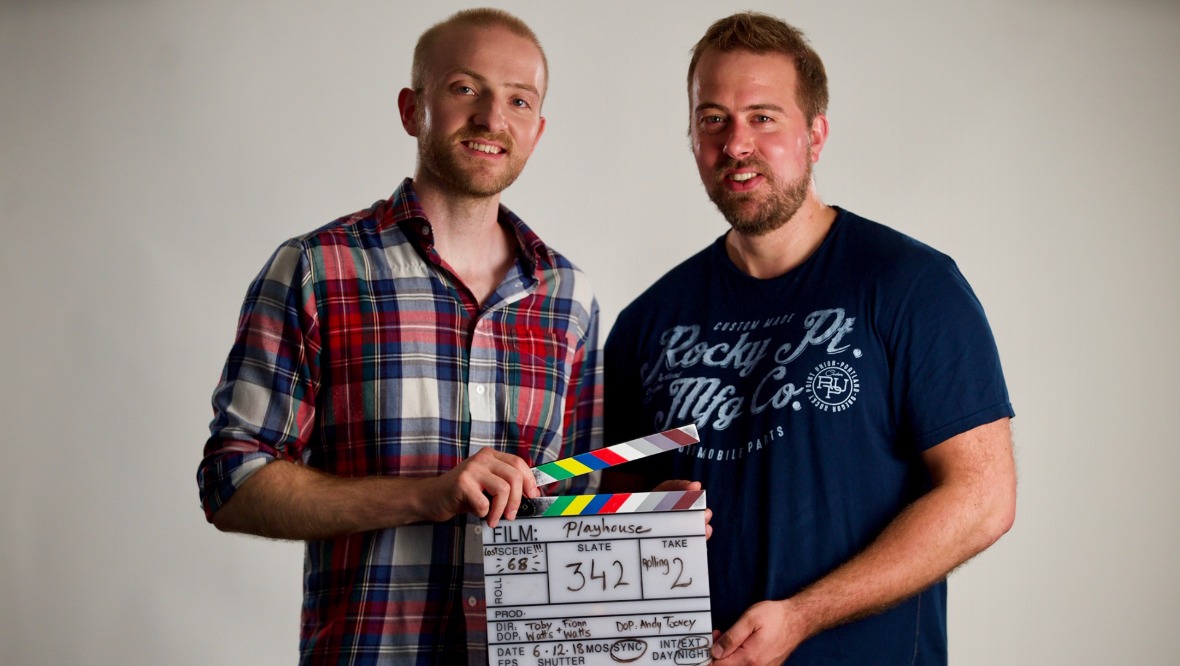 "You get very little daylight, so it's quite an extreme place – and it's very raw."
Their father, an award-winning playwright and director, has transformed Freswick Castle in the far north into a charitable retreat for budding artists.
He acknowledged the poignant timing of the movie release – in the midst of a real-life horror story.
He said: "They didn't know a pandemic was coming when they set out on this story.
"They've always loved horror films, supernatural thrillers, that kind of thing. It may be humble for a first feature film, if you like.
"It's not a huge budget film but it looks very expensive."