Britney Spears has thanked fans and local authorities for "the tremendous amounts of love and support" she has received, after allegedly being hit in the face in Las Vegas.
The singer said the incident had been "super embarrassing" but she had wanted to share it to "urge people in the public eye to set an example and treat all people with respect".
Spears was allegedly assaulted on Wednesday by a security guard after approaching French basketball star Victor Wembanyama in a Las Vegas hotel.
Posting online following the incident, the pop star said she had been on the way to dinner when she had recognised Wembanyama and went to "congratulate him on his success".
In her statement she claimed that she had "tapped" Wembanyama on the shoulder to get his attention before being "backhanded" in the face.
The Las Vegas Metropolitan Police Department confirmed in a statement to the PA news agency it had been called to a report of an assault on Wednesday evening at Las Vegas Boulevard.
The force said the incident had been documented in a police report, but no arrest or citations had been issued.
"This story is super embarrassing to share with the world but it's out there already," Spears wrote.
"However, I think it's important to share this story and to urge people in the public eye to set an example and treat all people with respect."
She added: "I cherish the tremendous amounts of love and support I am receiving at the moment. Thank you to the Las Vegas PD and the detectives for their support."
Wembanyama, the top pick in this year's NBA draft, told US broadcasters on Thursday that a person had "grabbed" him "from behind" while he was in a crowded hall walking to a restaurant.
The 19-year-old said: "I just know the security pushed her away. I don't know with how much force… and I didn't stop to look, I kept walking to enjoy the nice dinner."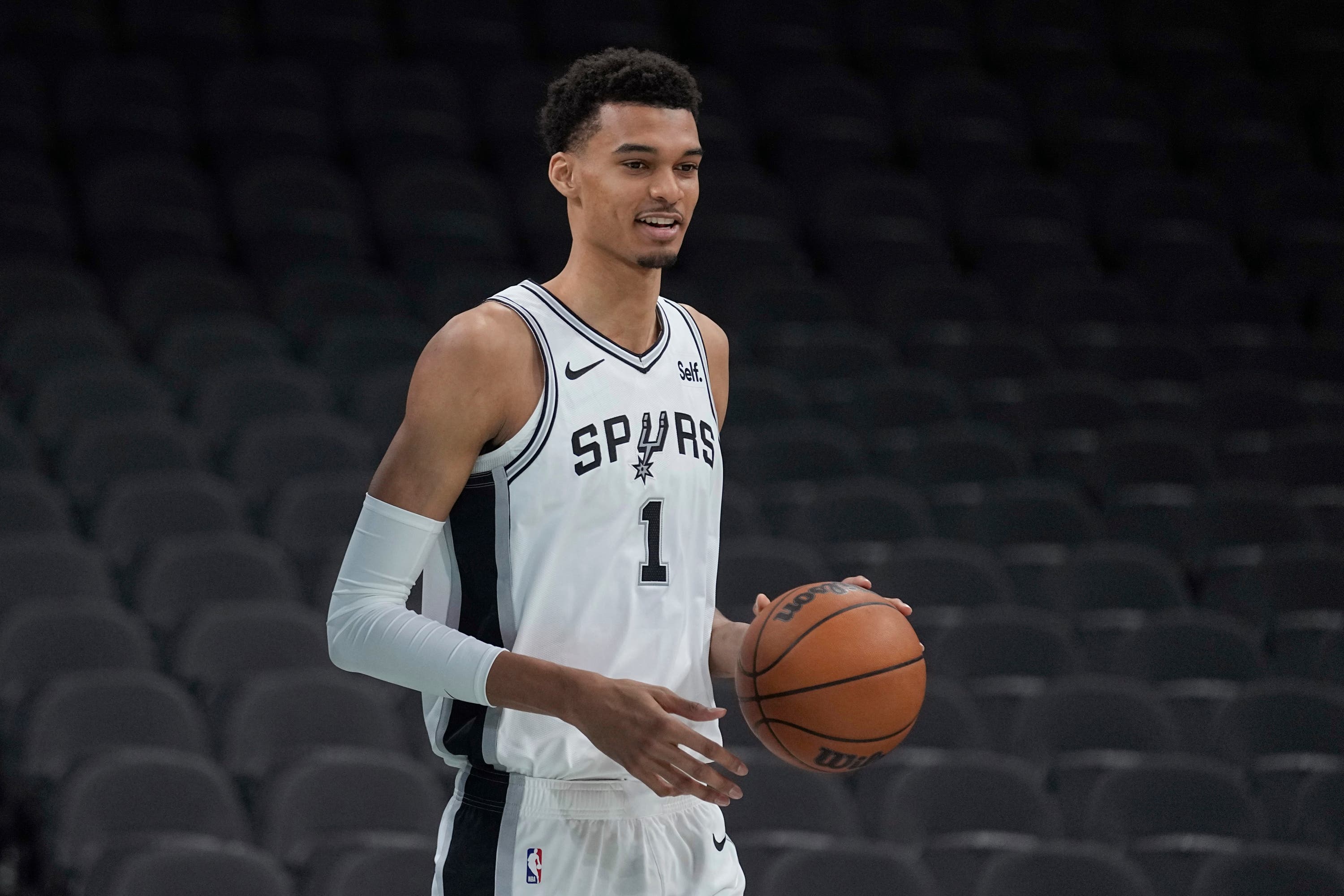 Wembanyama added that he did not think the incident was a "big deal" and when he returned to his hotel room he found out Spears was involved.
He also said: "It turns out it was Britney Spears but I didn't know, I never saw her face."
Spears had been in Las Vegas with her husband, Sam Asghari, who she married in June last year at her home in Los Angeles.
In his own statement, posted on his Instagram story, Asghari wrote: "I am opposed to violence in any form, especially without justification in the defence of yourself or someone else who is unable to defend themselves.
"Self-defence can be unavoidable, but the defence of any woman, especially my wife, is not debatable."