Blink-182 have postponed their shows in Glasgow at the last minute, after drummer Travis Barker had to travel home for a "family emergency".
The band were originally scheduled to play at the OVO Hydro on September 1 and 2.
The group made the announcement via social media just six hours before night one on Friday, adding shows in Belfast and Dublin were also cancelled.
"Due to an urgent family matter, Travis has had to return home to the States," the statement read.
"The Glasgow, Belfast, and Dublin shows are being postponed.
"More information in regards to his return to Europe and rescheduled dates will be provided as soon as available."
Barker took to Instagram earlier in the day, posting stories from the prayer room at Glasgow Airport without any comment.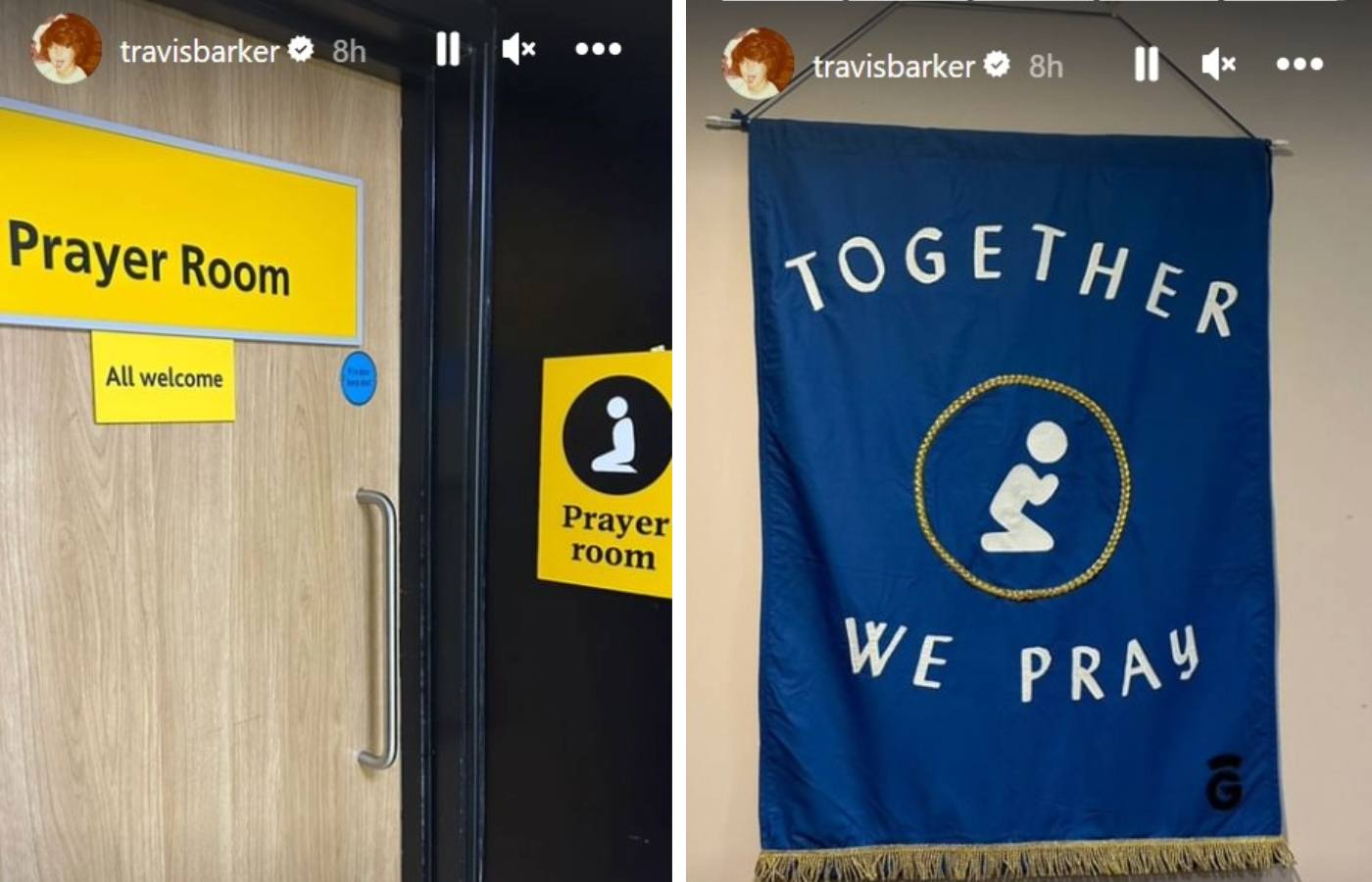 Blink-182's Scottish shows were supposed to kickstart the European leg of their worldwide Rock Hard tour.
It is the first tour since the band's classic line-up of Mark Hoppus, Tom DeLonge and Travis Barker reunited in nearly a decade.
Speculation on social media suggests that Barker's sudden return home may be related to wife Kourtney Kardashian, who announced in June at a Blink-182 gig that she was pregnant.