On Saturday, August 10 2019, at Queen's Park Church of Scotland, the doyen of Scottish sports broadcasters Archie Macpherson, was giving a marvellous account of the career of recently departed Celtic legend, Billy McNeill.
The event was part of the Govanhill book festival, and it was standing room only as Macpherson delivered his observations with a wordsmiths elan and a verbal panache that had his audience engrossed.
During the questions, right at the back of the room, a series of observations were made in such beautifully modulated tones that they were listened to with great respect.
I turned to Archie and said 'that's John Cairney'. The actor was in his late 80s at this point but with a ball boy's enthusiasm for the subject matter, he spoke with a heavy affection about Glasgow's Green and White.
This was unsurprising; for the actor and writer had himself penned an evocative love letter on Celtic's greatest ever goal scorer, 'Heroes are Forever' The Life and Times of Jimmy McGrory. It was published by Mainstream in 2005.
John Cairney died on Friday at the age of 93.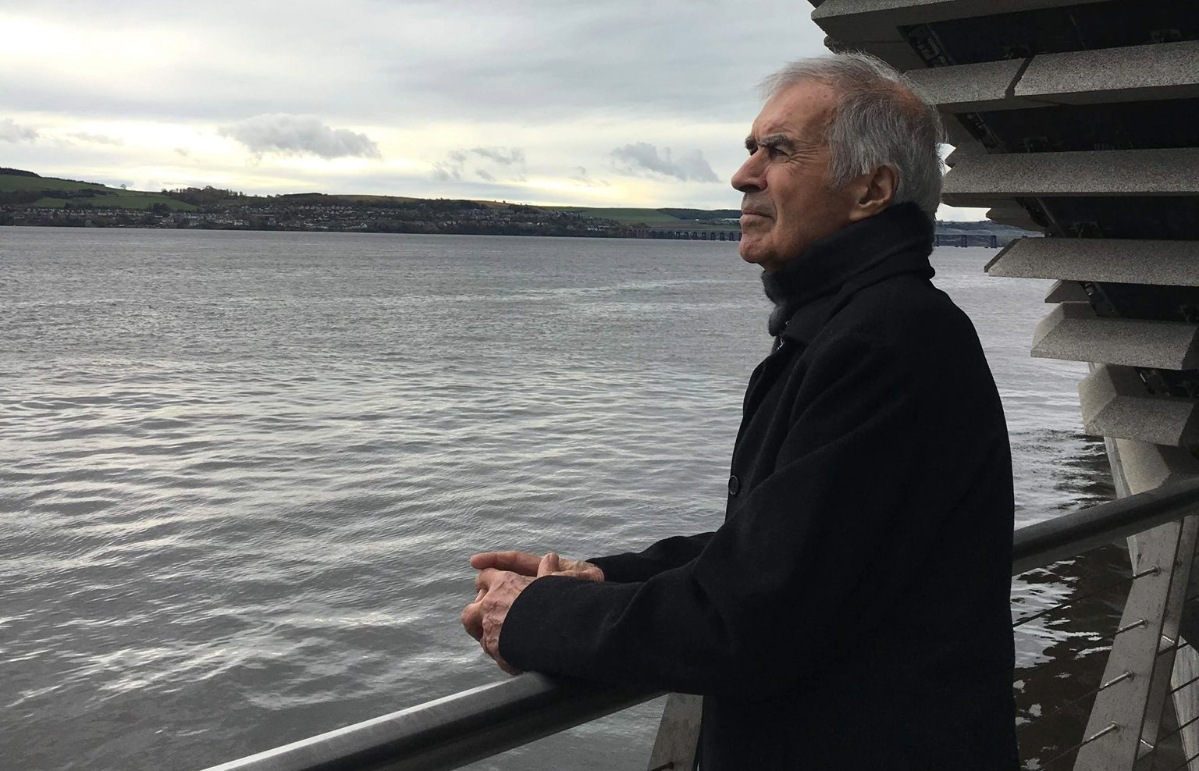 For an older generation of Scots, he is a household name who has left behind a legacy of work on stage, film, television and in writing which celebrates some of the key literary and enlightenment figures of his native land.
To call that body of work prodigious, is to understate his contribution to the cultural topography of this nation.
To stage and television we must add author, recitalist, lecturer, director, painter and consultant. He was a lad o pairts and they were many and varied.
His artistic contribution may have started in Scotland, but he won international acclaim through a succession of one-man shows on Robert Burns, Robert Lous Stevenson, Charles Rennie Mackintosh and William McGonagall.
Born in Glasgow on February 16 1930, he made his stage debut at the Park Theatre, Glasgow in 1947 before enrolling at the then Royal Scottish Academy of Music and Drama.
What followed was a career that lasted more than half a century. His stage, film and television appearances are simply too numerous to list but much of his contribution centred on the lives of celebrated Scots.
His first association with Burns came in 1965 with the solo play 'There Was A Man' at the Traverse Theatre in Edinburgh. He starred in 'Burns' a series of six programmes he made for STV in 1968.
The broadcaster Tony Currie, said today that he was saddened to learn of the death of his friend. Currie said that Cairney was delightful company who would be missed particularly in the Glasgow Art Club.
Mr Currie said 'although probably best known for his many portrayals of Robert Burns, he starred in his own TV series, 'This Man Craig' which was made in Glasgow for the brand new BBC-2 in 1966-67 and for which he played a Glasgow schoolteacher'.
Indeed, 'This Man Craig' ran for 52 episodes and made Cairney a household name in part no doubt because of his striking good looks.
These never managed however to distract from the brilliance of his performances and he won critical acclaim for his work.
He had a stage and screen presence which managed to be both natural and imposing. His first film 'Ill met by Moonlight' was for the Rank Organisation in 1957. He would go on to star in 15 other films.
He authored over 15 books and, wrote for the theatre and scripts for television and radio. Much of his work was collaborative with his second wife, the actor and scriptwriter Alannah 0'Sullivan.
John Cairney gained a Phd from Victoria University in Wellington, New Zealand. Such was the breadth of the work of this man of letters that no doubt someone asked him, 'Dr Cairney, I presume?'
The website of Dr Cairney and his New Zealand-born wife is an impressive and meticulous narration of lives spent devoted to the power of art to move and say something about the world in which we live. This website is in a sense a memorial and the welcome message says something of their views on artistic endeavour.
They wrote 'ours is a world of storytelling by way of acting and writing, presented on stage, radio, television, film or between the covers of a book. Creativity is all.
'It has taken us not only to the very edges of our imaginations, but from one end of the earth to the other playing shows in Wick in Scotland to Invercargill in New Zealand-and all the places in between. It's a lifetime's journey'.
That journey is now at land's end, but it will live on in the experiences of those who will continue to be impressed by a master of several crafts – a man who gave so much and whose work will resonate long after his passing.