The Scottish Album of the Year (SAY) Award has unveiled its longlist for 2019.
From 293 submissions, the 20 "outstanding" albums that have made it onto the coveted list include releases from Fatherson, The Twilight Sad and Chvrches.
Former winners Aidan Moffat, RM Hubbert and Kathryn Joseph also feature on the list.
Now in its eighth year, the SAY Award recognises albums across all genres.
Robert Kilpatrick, general manager of the Scottish Music Industry Association (SMIA), said: "Each year, the announcement of The SAY Award longlist allows us to take a step back and feel proud of our cultural identity as a nation.
"It gives us a chance to both shout about and reflect on who we are, as well as celebrate the passion, creativity and vibrancy of Scottish music; in all its incredible diversity and glory.
"With the longlist having been selected from the votes of 100 impartial music industry nominators, it truly is the product of an extraordinary nationwide consultation and showcases 20 incredible Scottish records to the world that are both important and valued artistic works.
"A huge congratulations to each of this year's longlisted artists on fantastic album releases."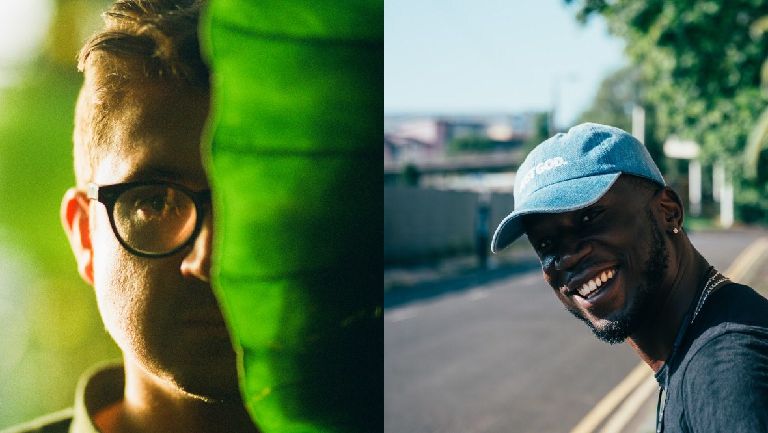 The Live at the Longlist event took place at The Queen's Hall in Edinburgh on Friday night, with hosts Vic Galloway and Nicola Meighan revealing the results to the audience.
There was also live performances from the likes of C Duncan and Kobi Onyame.
All money raised during the celebrations will be donated to Help Musicians Scotland.
The longlist will now be whittled down to a shortlist of ten albums, one of which will be crowned winner following an online public vote and judging panel.
The final winning artist will collect a £20,000 cash prize with nine runners-up each receiving £1000 at a ceremony within The Assembly Rooms in Edinburgh on September 6.
To date, the award has distributed over £203,000 in prize money.
Alan Morrison, head of music at Creative Scotland, added: "This is quite simply the best, most diverse, most exciting longlist yet assembled for The SAY Award.
"To think that a set of albums as strong as this could be released in Scotland in a single year is exceptional – and that's before you realise how many other brilliant recordings were eligible.
"This year's longlist is hard proof that Scotland is making excellent music in every genre.
"Our veterans are writing songs that are better than ever while a whole new generation of talent is sweeping onto the scene.
"It's not just that every album here is a winner in its own right, it's the fact that the sum total of this list places Scotland as one of the most vital, vigorous music-making countries in the world."