A Glasgow band won the coveted Best Live Act gong at this year's Scottish Alternative Music Awards (SAMAs).
Lylo held off stiff competition from Glasgow's Free Love and Rapid Tan, and Edinburgh's Future Get Down for the title.
The band told STV: "The night was good fun and it really means a lot that people enjoy our live show.
"There's new things coming in 2019."
A total of 28 acts battled it out over seven different categories for the prestigious awards.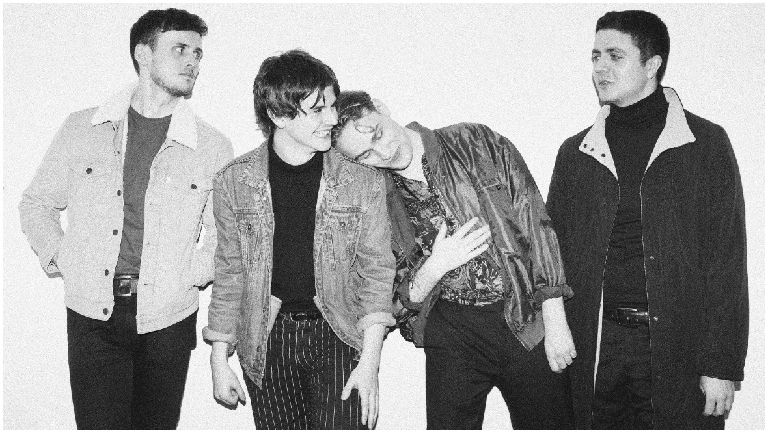 Glasgow's Declan Welsh & The Decadent West were over the moon with their win over St Martiins, Lucia and Voodoos for Best Rock/Alternative.
Declan told STV: "We're delighted to be nominated in such a strong category, with artists who we really admire.
"To win it is such a huge compliment, all we can say is thanks to everyone who voted and to the SAMAs.
"It's nice to know people connect with what we're doing, and this is just another wee sign we're on the right track."
The Dunts took home Best Newcomer, Lo Kindre picked up Best Electronic, Tenements won Best Metal, and Solareye scooped Best Hip Hop.
Megan Airlie, who beat Blue Rose Cose, Hamish Hawk and Zoe Bestel for Best Acoustic, said: "I am tremendously surprised and delighted to have won the Best Acoustic act. I really appreciate people taking the time and thinking of me.
"And thanks and congratulations to Richy Muirhead for running the whole thing."
The awards ceremony took place on Thursday at St Luke's, Glasgow, and was hosted by Jim Gellatly and STV's entertainment correspondent Laura Boyd.
Blanck Mass and The Vegan Leather performed on the night, with all monies raised donated to Help Musicians Scotland's mental health charity, Music Minds Matter.
Full list of nominees and winners:
Best Acoustic
Blue Rose Code
Hamish Hawk
Zoe Bestel
Megan Airlie (winner)
Best Rock/Alternative
Declan Welsh & The Decadent West (winner)
St Martiins
Lucia
Voodoos
Best Newcomer
Zoe Graham
The Dunts (winner)
Beta Waves
Crystal
Best Live Act
Free Love
Lylo (winner)
Rapid Tan
Future Get Down
Best Electronic
Cucina Povera
Lanark Artefax
LAPS
Lo Kindre (winner)
Best Metal
Bleed From Within
Tenements (winner)
Neshiima
Lotus Eater
Best Hip Hop
The Honey Farm
Kobi Onyame
Solareye (winner)
Jackal Trades