A Scottish football blogger has appealed for people to help find his missing dad.
Shop owner Andy Bonnes, 57, was reported missing from Lundin Links in Fife last Tuesday (August 2) and his son, Gordon, has spread the word on social media.
Gordon, 23, is a keen Motherwell fan and creates video content for YouTube based on his trips to watch the Lanarkshire club in action at Fir Park.
He has been heartened by the support of the Scottish football community.
"The support I've received is completely remarkable. Football is full of cliques, you support one team, people support another, but everyone has come together – Rangers, Celtic, Aberdeen, Dundee United fans – everyone.
"I've even had footballers retweet this including Stuart McKinstry, who plays for Leeds United, and Rab Douglas. We've had a quite a few big names spreading the word, it's absolutely unbelievable.
"The best traction I've had off any social media interactions has been in a time of crisis and that's because no matter how relationships are, people will always come together in a time of crisis."
Mr Bonnes went missing on Tuesday morning in the Lundin Links/Lower Largo area and Gordon was told my his dad's partner, Kirsty, late on Tuesday night.
There have since been sightings of him in Edinburgh and Inverkeithing. The most recent reported sighting is of Andy driving into Lundin Links from Leven at around 8.55am on Tuesday morning (August 9).
About 0855 hours yesterday (Tuesday 9th August) Police Scotland have reports of a possible sighting of Andy driving into Lundin Links from Leven. He has access to a black ford focus, registration DF13ONC. Anyone who has been in the area around that time with dash camera in their vehicle, please check to assist with our inquiry.
"It was a shock to me, said Gordon. "My girlfriend Lindsay has been there for me as well. She's been my rock in this time of crisis. She was the first person I told and I just broke down in tears.
"You always hear about these things happen to other people, but you never expect it to happen to yourself.
"I'm not as close as I should be but that's because this last year, has taken me away from Fife.
"He would usually contact me, whether something was wrong, but he is a stubborn character – I get a couple of my traits from him. If he needs help, he's not going to ask for it and that's probably his weakness – he doesn't ask for help as much as he should and I'm the exact same."
Gordon also issued a heartfelt direct message to his dad in the hope he sees his appeal.
"The first word is 'why?'," he said. "Why has he done this? I just want to reiterate the phrase he said to me when I was working in the shop – everything's fixable.
"We're not mad at him, we're not angry at him for doing this. Everything happens for a reason so he will have reasons behind his disappearance, but I just want him to remember there are people that care about him and he is not alone in this world."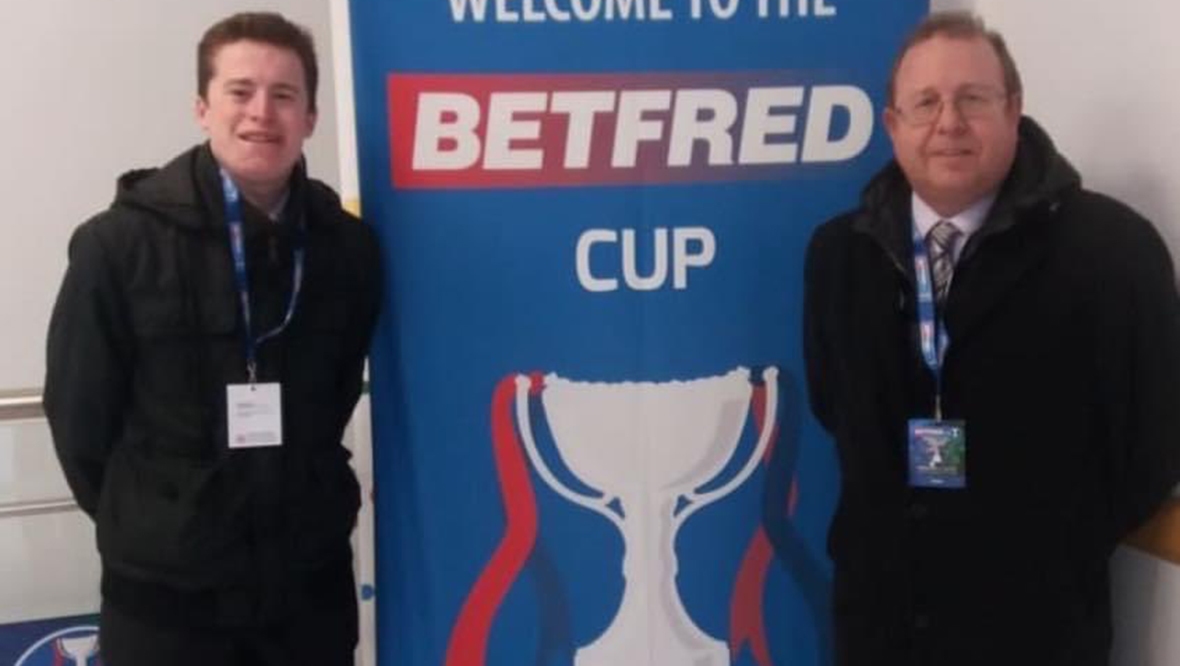 Gordon says his dad had a massive influence in who he supported, guiding him away from the heavyweights of Rangers and Celtic.
His first game was at Fir Park saw Motherwell thrash Kilmarnock in September 2006. "It was one of the best days of my life," said Gordon.
"Being a Motherwell fan isn't the greatest thing, but I still owe him that. Most recently, I've not been that close with him because I've moved out of Fife.
"I used to work for him because he's got a shop in Lower Largo and if it wasn't for him I wouldn't have the experience of dealing with customers and, of course, my love for football.
"When he wasn't working, during the time I was at high school, that was when I was closest with him. Then I started going to Motherwell games on my own and he would come to the odd one or two – the days I would go to the games with him, those are the days I was closest with him.
"I asked my mum last night (Tuesday) for photos and out of the few she sent me that one stood out because just looking back at that and just looking at how happy we were – if we could ever be as happy and as carefree as we were then, or even half as much, then I think I would live a really happy life."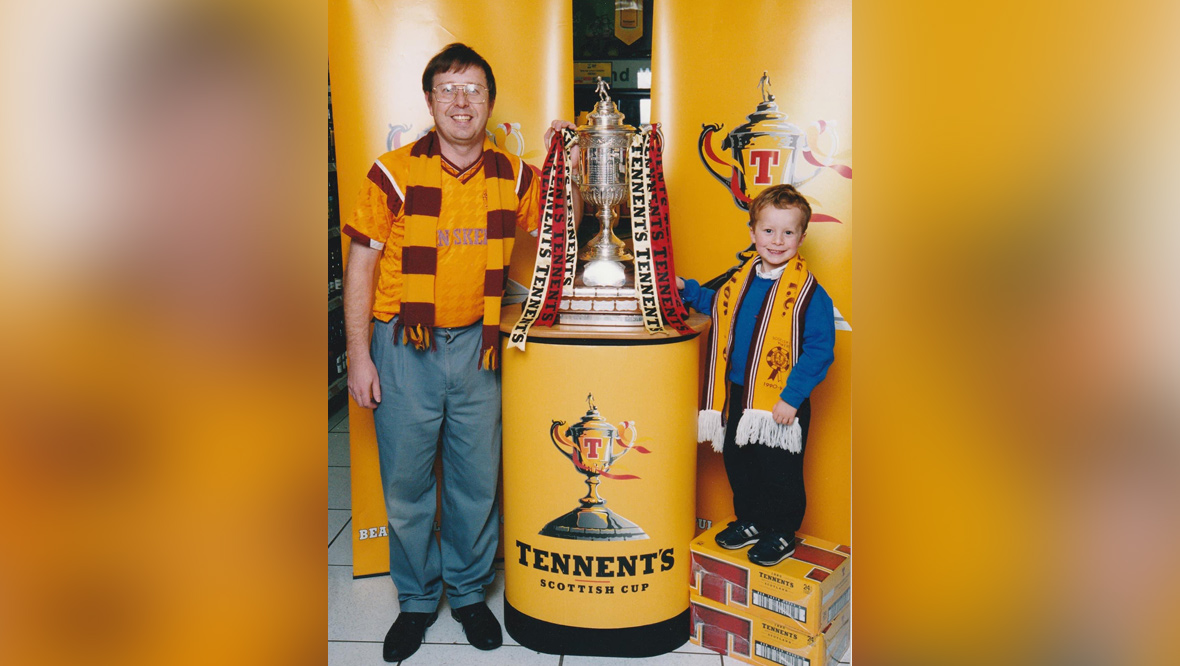 A spokesperson for Police Scotland said: "Andy Bonnes, reported missing from Lundin Links on August 2, is believed to have been in Edinburgh and Inverkeithing area on Thursday, August 4.
"Andy was last wearing a black jacket and black baseball cap. Any information that can help us trace Andy would be much appreciated."
STV News is now on WhatsApp
Get all the latest news from around the country
Follow STV News
Follow STV News on WhatsApp
Scan the QR code on your mobile device for all the latest news from around the country