On May 7, 1945, officer Jack Snowdon was anxiously preparing for a monumental voyage to Japan to continue Britain's war effort in the Far East, which had become the new battleground of the Second World War.
He was dreading it. He feared if he sailed for Japan he'd "never come back".
But his warship never left. And the next day, he felt a rush of relief.
Prime Minster Winston Churchill announced the end of the war in Europe with a speech broadcast from Downing Street on May 8, 1945.
He said: "We may allow ourselves a brief period of rejoicing, but let us not forget for a moment the toils and efforts that lie ahead.
'This day is victory in Europe day. Long live the cause of freedom.'

Jack Snowdon
"This day is victory in Europe day. Long live the cause of freedom."
When Jack finally left the Navy, he had served for exactly four years to the day. At just 22 years old, he had lived a thousand lifetimes already.
But he'd never let anyone know. When asked how it felt to be called a hero, he replied: "Oh, I don't like it, I'm just the same as everybody else. It's an experience I'm glad I went through."
Jack was just 16 years old when the war broke out. At school in Edinburgh, he was too old to be evacuated.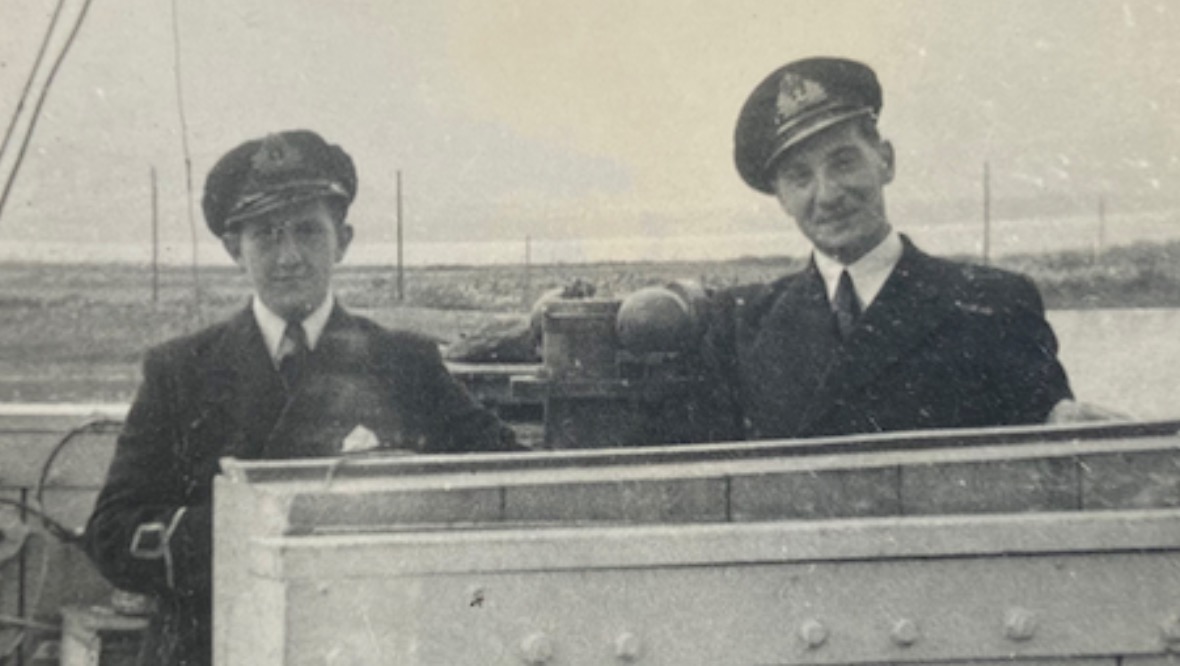 And while friends joined the army and the air force, Jack dreamed of a life at sea.
"Well I always wanted to join the navy," he said. "And I did, it was an experience, it was my first time away from home, I joined up like everyone else. I just accepted it. I joined the navy, I never wanted to do anything else."
After training in Edinburgh and Ipswich, he became an officer at just 19 years old
On D-Day, he stormed the beaches of Normandy.
"It was quite an experience, we had been working in Scotland beforehand, then it was one big exercise going over the channel," he recalled.
"You had a job to do, which was unload vehicles and tanks and what not, that was the main thing, but I mean there was guns and gunfire, we were the first ships in to try and land or the landing craft, we landed about 6.15am on D-Day."
But when they came under fire Jack was shot in the knee and taken to hospital in Birmingham.
Once he recovered he was then posted to Northern Ireland, and was told he'd soon be setting sail for Japan.
After VE Day Jack contracted TB and spent around 18 months in Tor-Na-Dee Sanitorim in Millitimber, just outside Aberdeen.
All the fresh air and "good living" helped Jack recover, and came back to Edinburgh and started a family.
He continued his love affair of the water by becoming a swim coach.
Then so did his daughter and his granddaughter, Louise.
"I'm a swim coach now because of my grandad," she told STV News.
"It makes me really proud that he was part of the war effort, we shouldn't take these stories and memories for granted, the world is the way it is because of what they fought for and what they went through."
'I'm a swim coach now because of my grandad.'

Granddaughter, Louise.
A few weeks ago Louise's mum unearthed a letter she'd written 19 years ago for a primary school project on the Second World War and the role Jack played in it.
"I got to read it out in front of the class, and I was really proud, because lots of other people's grandparents were young, but my grandad played an active part in the war effort and it's good we remember," she said.
Jack had originally planned some celebrations to commemorate VE Day but is happy to spend time doing a crossword with his granddaughter instead due to coronavirus restrictions currently in place.
Louise said: "Oh I cannot do the crosswords, I'm useless, but my grandpa helps me out."
Jack replied: "Between us we get it done."
Friday marks the 75th anniversary of VE Day. Celebrations were planned to take place over the weekend.
However the official VE Day 75 website advised: "We are encouraging solo buglers/trumpeters/cornet players to play the Last Post at 2.55pm from the safety of their homes."