Three brothers from Edinburgh have set two world records after rowing the Atlantic Ocean in just 35 days.
The MacLean siblings, known as BROAR, set off from La Gomera in the Canary Islands on December 12 and completed their 3000-mile row to Antigua in the Caribbean on Thursday.
It means the brothers – Lachlan, 21, Jamie, 26, and Ewan, 27 – beat the previous record of 41 days, with an official timing of 35 days, nine hours and nine minutes.
They're also now the youngest rowers to complete the journey.
"Breaking a world record is bizarre, we are just as surprised as anyone else," said Jamie. "We knew if we made it across we would get the youngest trio, but the speed record came as a bit of a surprise."
It wasn't plain sailing for the team, during their journey they had to overcome seasickness, battery issues, dehydration and exhaustion.
"After new year we had a week of poor weather and not much wind," said Lachlan. "In order to keep up with the teams of four we had to cut the amount of sleep we took. Jamie then fell ill immediately after I fell ill, we were on our oars for basically 24 hours."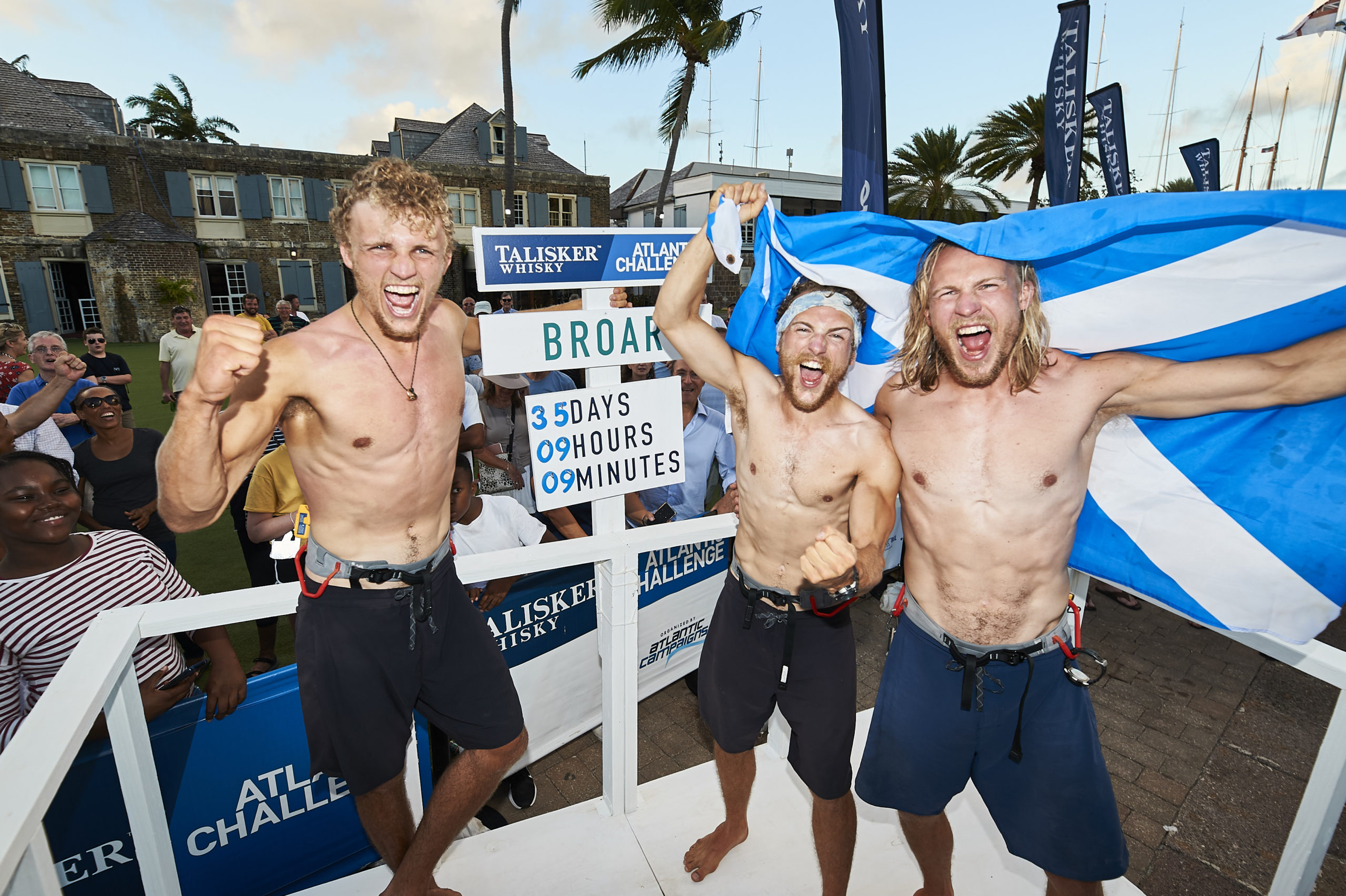 Despite the struggles, the brothers said overcoming the tough times resulted in some of their best moments.

"Looking back, there were points in those really tough days when you just enjoyed it the most," said Ewan. "When you're really pushing, there is joy to be had there.
"I'm incredibly proud of that, but mostly I'm proud of the money we've raised for charity and the difference we'll make to two causes very close to our hearts."
The trio are hoping to raise £250,000 for Feedback Madagascar and Children First.
Children First is Scotland's national children's charity, while Feedback Madagascar works with some of the poorest communities in Madagascar to improve their lives and their environment.
Jamie and Lachlan, students at Glasgow University and Glasgow School of Art respectively, convinced their brother Ewan, a design engineer for Dyson in Bristol, to take a sabbatical from work to make the world record attempt.
So what next for the trio? "There will definitely be another adventure," said Jamie.