Work is under way to check if any damage has been done to the the historic Wallace Sword after the case holding it was smashed with rocks by climate protesters.
Campaigners from the environmental group This is Rigged appeared to bash the enclosure holding the artefact before spray painting it at around 11.30am on Thursday.
The incident targeting "one of Scotland's greatest treasures" has been condemned as "deplorable" by Stirling Council.
The local authority, which manages the Wallace Monument where the blade is exhibited, said it was assessing if there had been damage and what the cost of repairs would be.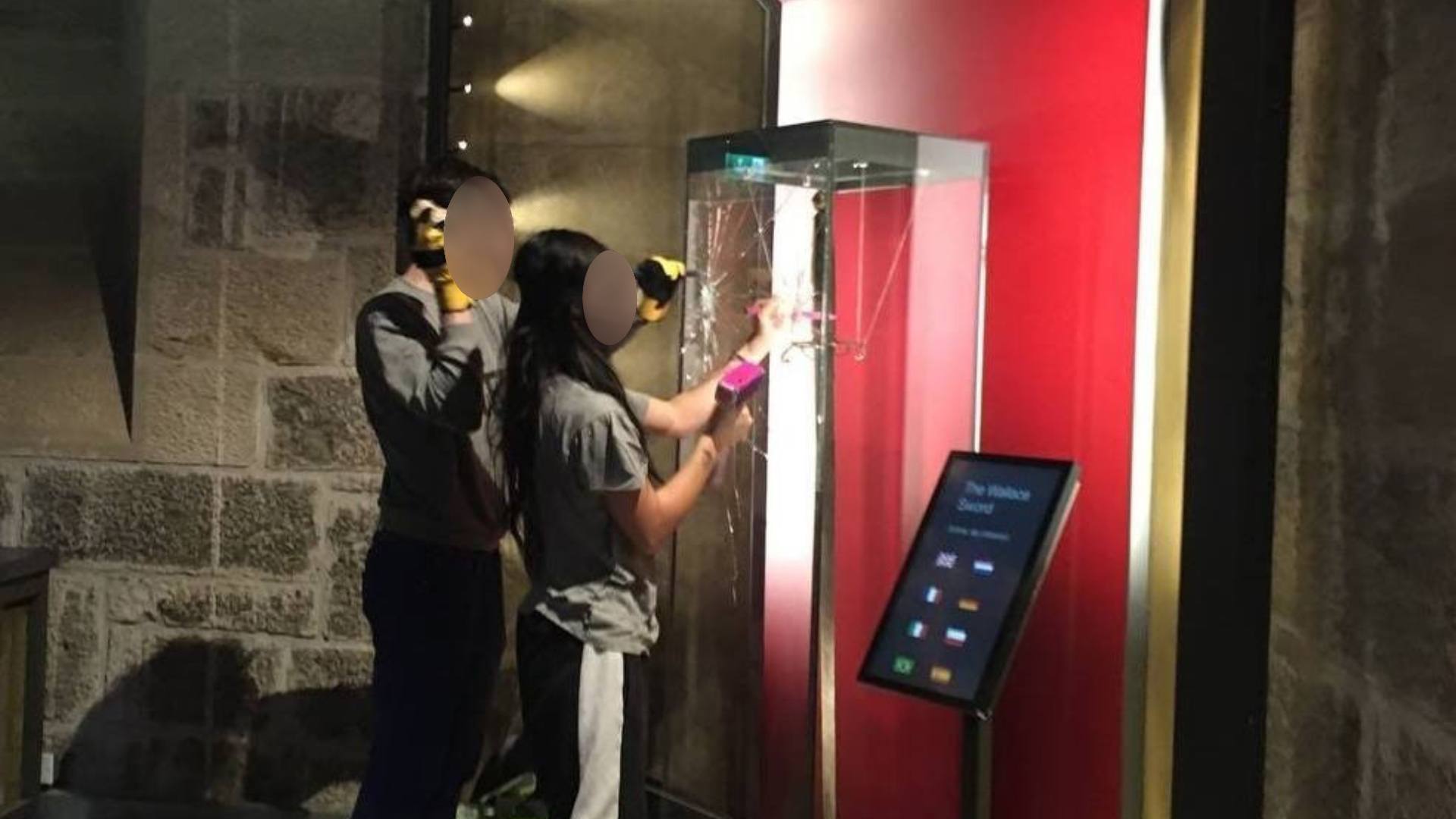 The historic site was closed as security and police dealt with the situation and the sword will not be on display for several weeks.
The 13th Century two-handed blade is 1.68m long and weighs around 3kg.
A man and a woman have been arrested following the incident that a council spokesperson said was "shameful".
A Stirling Council spokesperson said: "Stirling Council condemns the deplorable act of vandalism on one of Scotland's greatest treasures that took place at the National Wallace Monument today (March 2).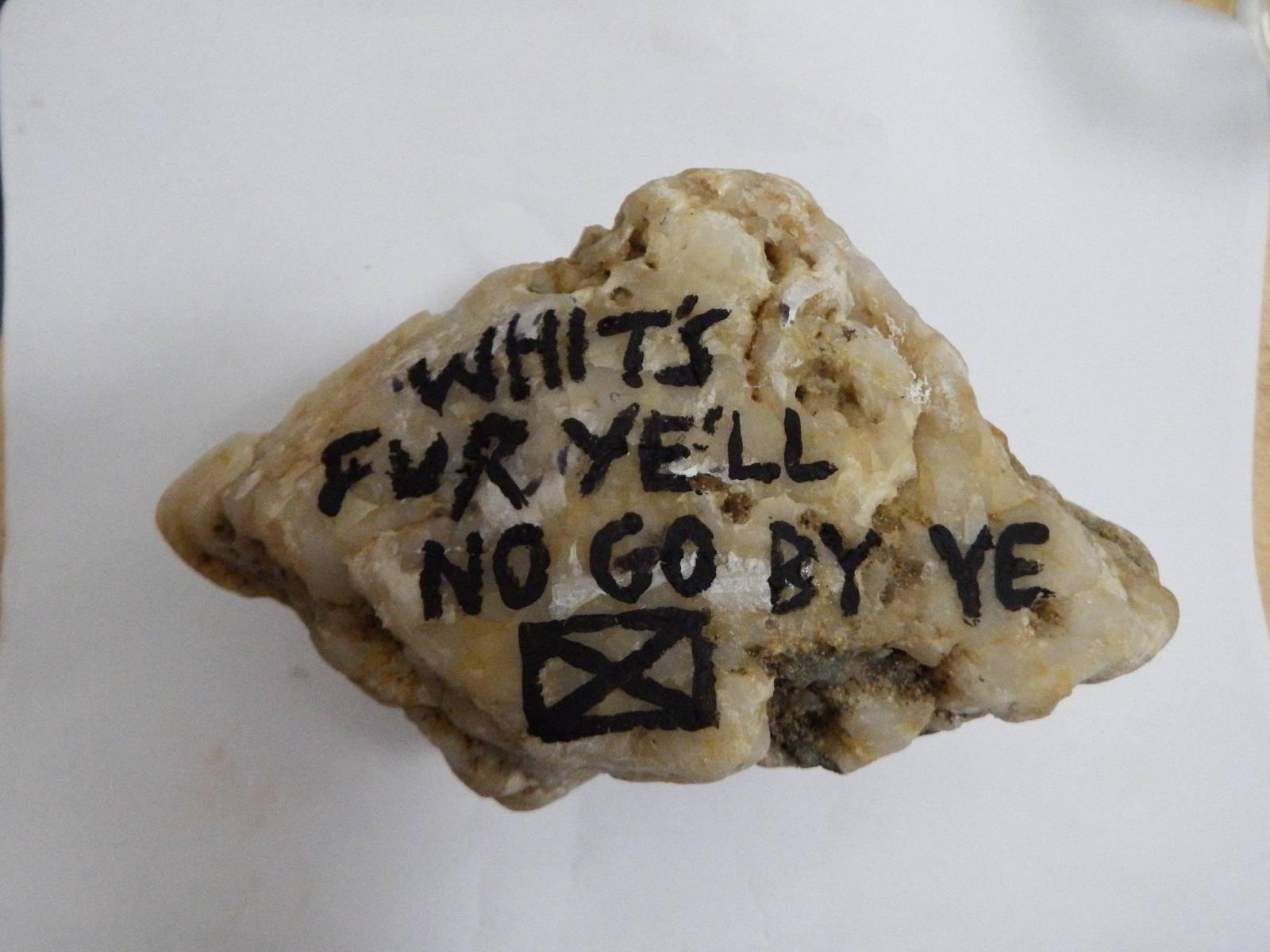 "Staff responded in line with security protocols and Police were called to deal with the shameful incident. The Monument was closed for a short period of time to make the area safe and has now reopened.
"We are currently assessing whether there is any damage to the historic Wallace Sword and the cost of repairs.
"Sadly, as a result of this outrageous defacement, visitors will be denied the opportunity to see this Scottish cultural icon for a number of weeks."
A spokesperson for This is Rigged said they were demanding the Scottish Government opposes all new fossil fuel projects in the North Sea and creates a transition plan for oil workers.
A Police Scotland spokesperson said: "We received a report of damage to a glass case at the Wallace Monument, Hillfoots Road, Stirling, around noon on Thursday, March 2.
"Officers attended and a man and a woman have been arrested in connection and enquiries are ongoing."