A young family have been living on just £30 a week to raise awareness about food poverty in their community.
David and Billie Smith started the month-long 'In Their Shoes' challenge after hearing about the financial struggles many families faced over the pandemic.
David, who works in banking, and Billie, who recently set up her own cleaning business, say the experience has made the North Berwick family think twice about their spending habits.
They also hope it has been educational for their young sons – Finlay, five, and two-year-old Forrest.
Billie, 29, told STV News: "What we're going to eat, where we're going to shop, what we're going to buy, it really consumes your thoughts a lot more than you think.
"Mentally, it takes its toll on you.
"You can say we know how it feels, but you don't until you've been in their shoes."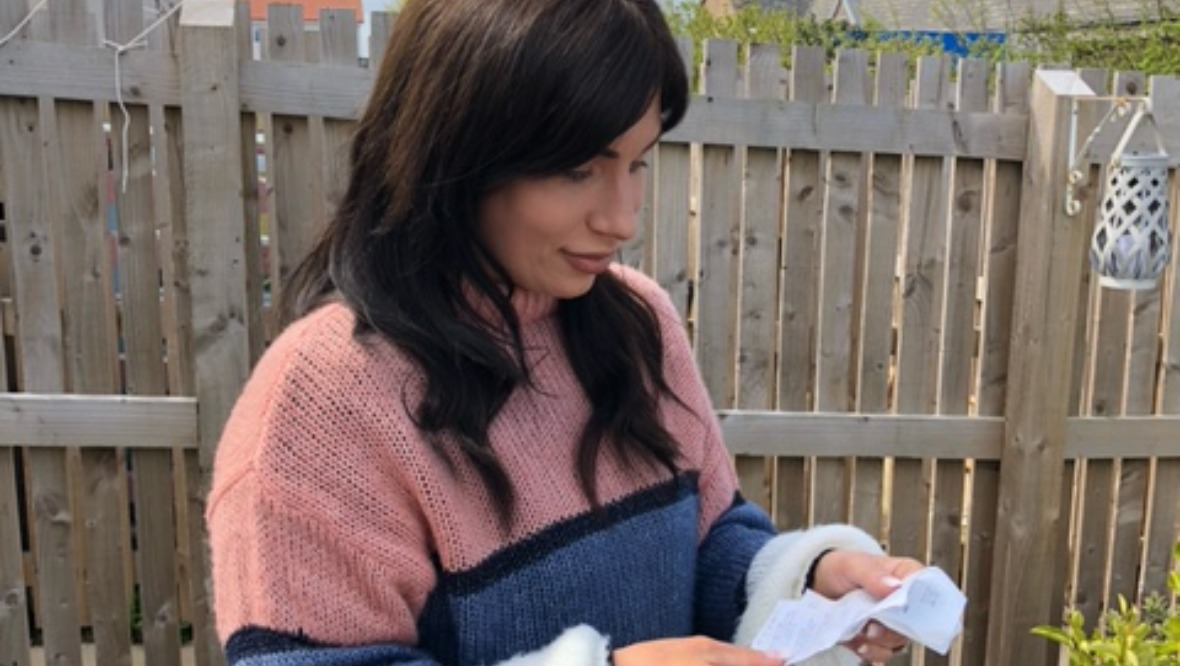 Her husband David, 34, says, that despite their young age, the children have been learning more about the sad reality that some families struggle to make ends meet.
"[Finlay says to] some of his friends, 'don't waste that, don't throw it away because some people don't have this, some kids don't have this'," he said.
While it's a personal challenge for the Smiths, it's also raising funds for North Berwick's Kindness Cooperative, which has been expanded at North Berwick Community Centre to help those falling on hard times.
In Their Shoes officially ended on Wednesday, having raised more than £2600 for the local project.
Tracey Cunningham, a nursery nurse who volunteers at the Kindness Cooperative, said: "We've had self-employed people, we've had people who have been furloughed, some people have been made redundant.
"They've never been in a position to ask for help before. Everybody has a time slot with a 30-minute window, I would never see you, you would never see me. It's completely anonymous.
"I think it's really opened eyes in North Berwick."
During the past month, the cooperative team dropped off a food parcel to the Smiths, who said it was "like a guardian angel had delivered everything".
The £30-a-week menu
Breakfast: Porridge
Lunch: Homemade sandwiches
Dinner: Pasta, soup, a stir-fry or beans on toast