A teenage boy who died at a secondary school in West Lothian passed away due to "natural causes" from a previously undetected heart condition.
Hamdan Aslam was pronounced dead after emergency crews were called to St Kentigern's Academy in Blackburn on June 6 amid reports of a concern for a teenager.
A post-mortem examination later revealed a pre-existing heart condition, Police Scotland said.
The 14-year-old, from the Greenrigg and Harthill area, was described as a "beautiful boy who brought joy" to the lives of his family in a statement released through their lawyer.
Officers said an investigation into his death was "continuing" but added his passing could have happened "at any time".
Hamdan's family said there was "no one to blame" for the incident.
They added: "Our family is left devastated by the sudden and tragic loss of our beautiful boy Hamdan who brought so much joy to our lives.
"We want to assure Hamdan's friends and our community that this was an entirely natural death and could not have been predicted.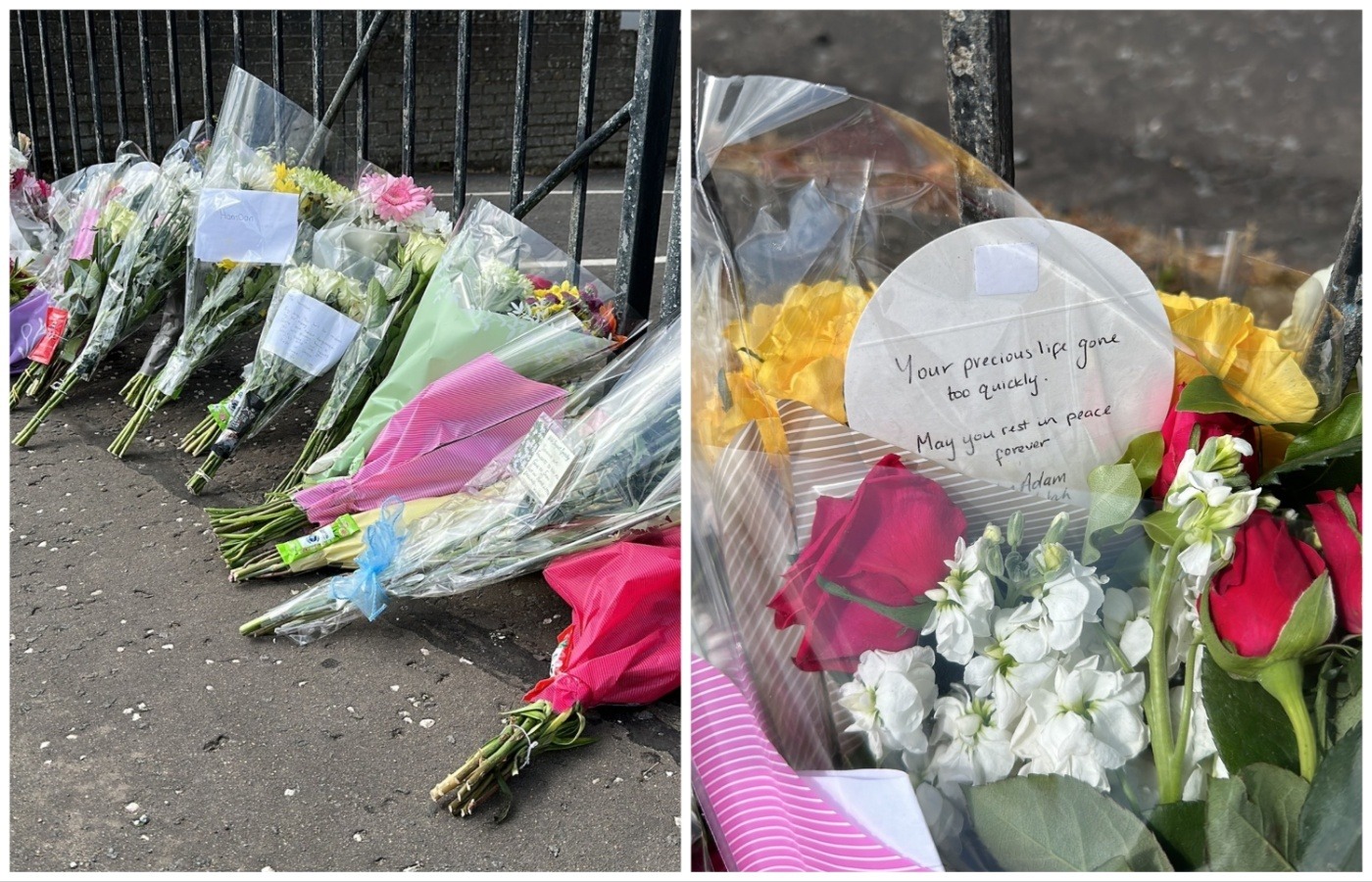 "A full police investigation is being carried out, but we can confirm that Hamdan had a pre-existing heart condition that had never been detected, and sadly his death could have occurred at any time.
"There is no one to blame for his loss, it was God's will."
Floral tributes with messages of condolence were left outside the school earlier this week.
Hamdan's family also said "social media rumours" surrounding the circumstances leading up to his passing were "compounding [their] grief," and urged anyone who came across posts not to share them.
"We know that Hamdan's loss is being deeply felt by his friends and teachers and we would urge those who have engaged in rumours on social media to stop, it is untruthful and compounding our grief," they added.
"Please take down the posts, the running commentary is unhelpful to the children, teachers and our family who have been left deeply traumatised and devastated.
"We know that Hamdan's teachers and friends did everything possible to save his life and for that our family will for ever be grateful to them."
A report has been sent to the procurator fiscal, Police Scotland confirmed.
Chief inspector Jocelyn O'Connor said: "This has been a tragic incident which has deeply affected everyone at the school. Our thoughts remain with Hamdan's family and friends at this very difficult time and we are providing our support to them.
"They have requested privacy and I would ask their wishes are respected."