An Edinburgh mum has launched her own business to encourage more children to listen to audiobooks.
Voxblock is a connection-less audio player where children can listen to stories to encourage children to engage with literacy more.
The gadget acts as a screen-free alternative to audiobooks that can be used in the classroom or at home.
One school in Haddington that has been trying out the new classroom tool.
Leah Wood, a teacher at Haddington Primary School said: "It takes away that kind of (feeling when) children look at a big novel and think, I can't read that, I can't pick it up and read it.
"Having that audiobook, they take that away and they can get immersed in an imaginative world.
"With these stories we always say things like, you can steal a word – it's the only time you're allowed to steal – so you can steal a word from books and they love doing that they say 'oh I've got a new word, I've heard this word in this story today'.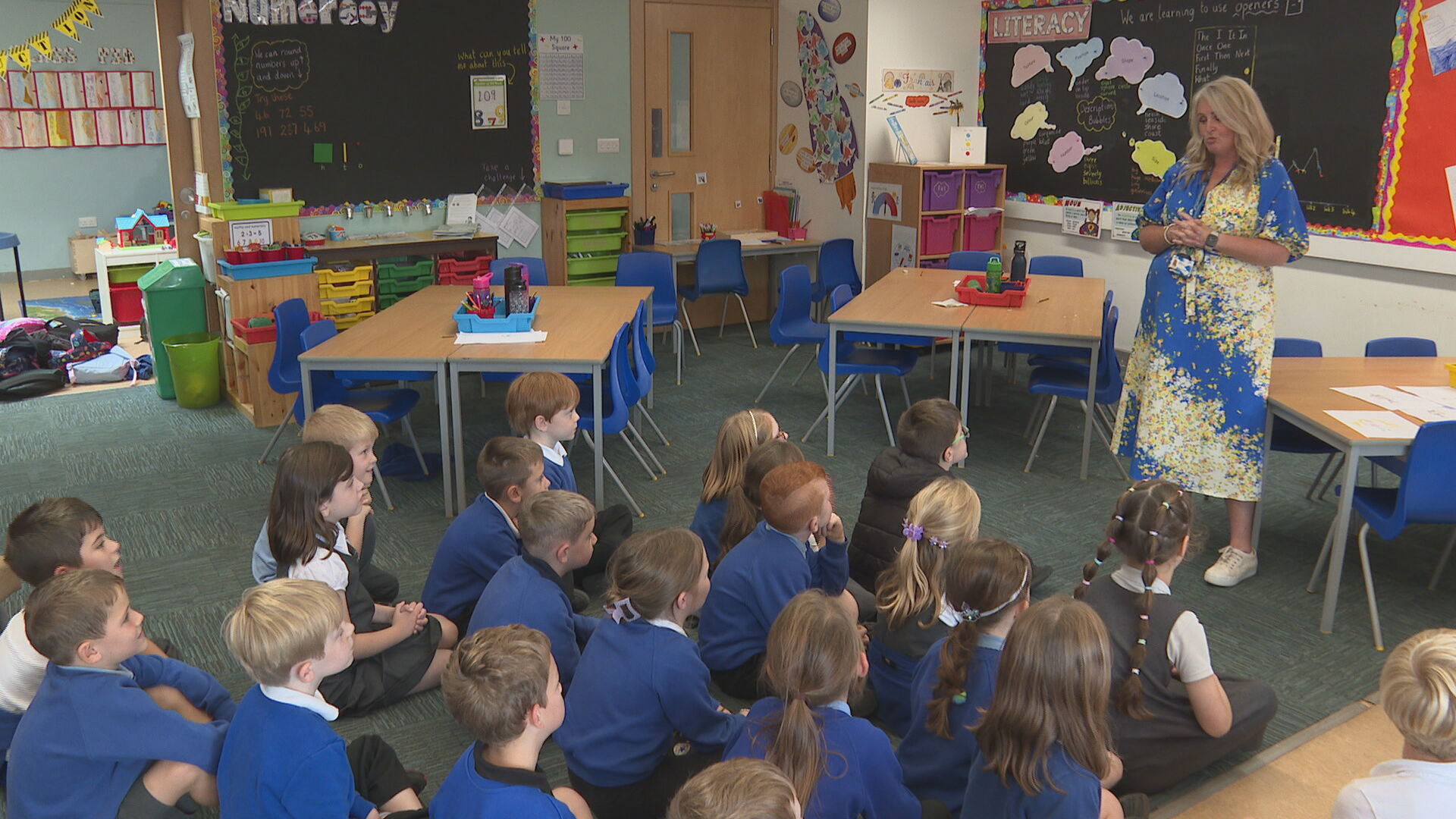 The idea came after an Edinburgh mum discovered her daughter's love for her old cassette tapes.
Voxblock co-founder, Rebecca Lundgren, said: "It started a few years ago now. I found my old cassette tapes that I had as a child, gave it to my daughter, she was three at the time and she absolutely loved it.
"I thought wow, what a good entertainment that doesn't involve a screen because today parents struggle a lot with finding that balance.
"Cassette tapes are not made anymore. I had a look around, wasn't really anything that corresponded to that, so decided to do it myself."
Parents who have a Voxblock at home are already seeing the benefits of the new device.
It's hoped the tool will be a gateway into children's love for books in the future.
Philli Thorne, a mum at the school, said: "My son's six, and he's probably listening to stories which are more seven to eight year old.
"He wouldn't pick up that book to read himself but he'll listen to the story and he's then gaining the vocabulary and the creativity from the stories that he's able to listen to."
STV News is now on WhatsApp
Get all the latest news from around the country
Follow STV News
Follow STV News on WhatsApp
Scan the QR code on your mobile device for all the latest news from around the country