More than 5,000 Ukrainian refugees have arrived in Scotland via Edinburgh, the city's local authority has confirmed.

Just over 2,000 of those were received at Edinburgh's Welcome Hub, which was set up to provide donations and support for those arriving from Ukraine.

Alan Sufi, his wife Maryna Matiushchenko and their children were the first family to arrive at the hub.

Before having to leave their home in Kharkiv, Mr Sufi worked as a photographer and Ms Matiushchenko was employed as a dermatologist.

They fled their home after rockets began landing nearby and arrived in Edinburgh with nothing but four backpacks worth of belongings.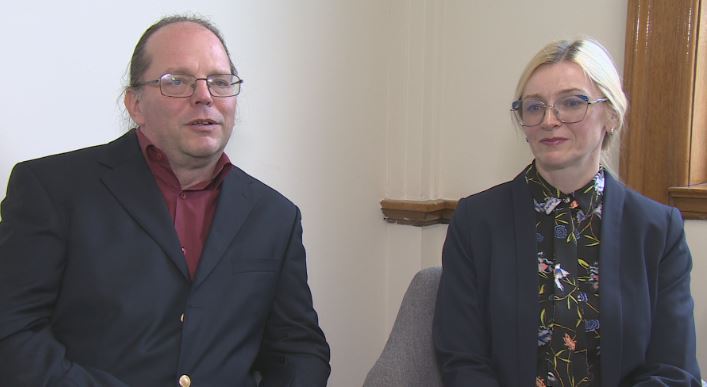 Speaking to STV News, Mr Sufi said: "Two rockets fell on both sides of our house. My wife told me that we can't stay here anymore; we have to go with the children.

"We got the time only to prepare four backpacks because we knew the railway station was so full of people.

"Here, instead of rockets and bombs, there are birds flying. Everything I need you have given me, I don't need more, everything, I am really happy."
Volunteers at Edinburgh's Welcome Hub have clocked up at least 3,465 hours over 496 shifts, providing 536 rucksacks filled with donations and support to arrivals and their hosts.
Having experienced the support of the service first hand, Alan is now working as a translator at the hub, helping other displaced families.
Nazar Lialiuk was just 15 when he had to flee his home in Lviv with his mother, sister, grandmother and dog.
His mother had worked for a council in Ukraine while his sister was beginning her career as a magazine journalist.
The family have now settled in an apartment provided by the council where Nazar is seeing out his final years of school.
Speaking to STV News alongside his mother, Natali Lyaluk, Nazar said: "In one scary day, February 24 we had very bad news. This scary word named war. I think it's the worst day in the lives of Ukranians."
Speaking on behalf of his mum, he added: "The first weeks (after arriving in Scotland) it was really very hard because it's a new city and new country, but now she studies at the University of Edinburgh, she has work.
"Scotland has given us a lot of love. Scottish people are very good, generous and friendly."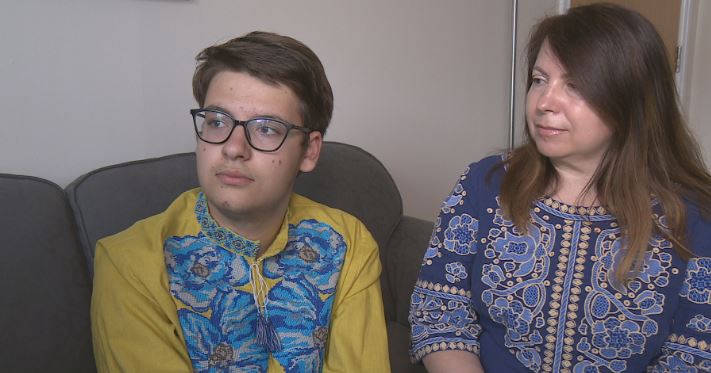 Council leader Cammy Day applauded the way in which the city has come together to support Ukrainian refugees.
He said: "We have obviously welcomed thousands of people into the city so the hub that's just been set up in the city chambers is to welcome people to the city and help them with the benefits system, housing, access to bus travel and access to Edinburgh Leisure passes as well.
"The response from the council I think has been tremendous; we have heard that from the Ukrainian community themselves. But I think the response from the city itself has been amazing. People have opened their doors."