A family torn apart by the war in Ukraine have been reunited, becoming the first Ukrainian refugees to settle in Scotland.
Oksana Slokvenko, 39, says she feels lucky but still living in a "nightmare" after she arrived at Edinburgh Airport alongside her ten-year-old daughter Sofiia after fleeing their home in Cherkasy, central Ukraine, almost two weeks ago.
After waiting at the Poland-Ukraine border for hours, Oksana reached Warsaw where her younger sister Alice Mishchenko, who lives in London, flew over to help with her visa application.
"I'm grateful to the government for allowing people to come in but it's such a difficult process," Alice told STV News.
"People who are coming from a war situation, they are traumatised, exhausted.
"[My sister and niece] travelled 72 hours to Warsaw, but by the time I saw them they were not themselves. They were exhausted. Then they had to wake up in a few hours time and fill in a visa application.
"They are lucky they had me to help them."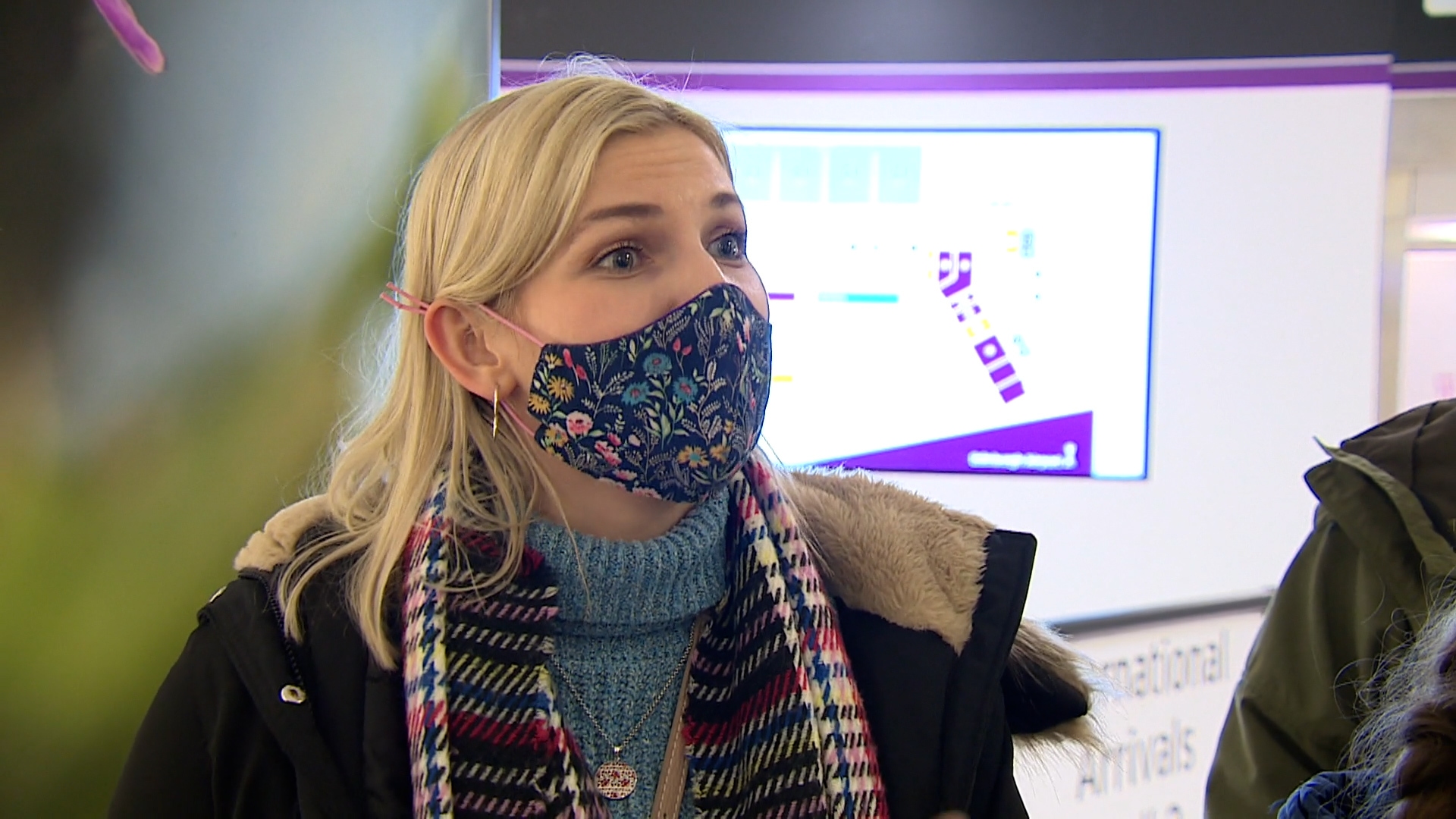 Oksana and Sofiia applied for visas under the Ukraine Family Scheme, which grants three years leave for relatives of Ukrainians already living in the UK. But they found the application process overly complicated and stressful.
"Yesterday we went to pick up the visa. It turns out their visa was ready two days after they applied, but we were not notified," Alice said.
"The system doesn't work," added Oksana, who had to say goodbye to Sofiia's dad Oleg, who has now joined the territorial army in Ukraine.
"Crossing the border several men were standing with their family but when they got to the border they needed to come back, to come to Kyiv and fight for peace.
"Daughters were looking at their dad, saying 'Dad I love you', then they are separated.
"I'm anxious about everyone who needs to stay, that's the hardest thing. "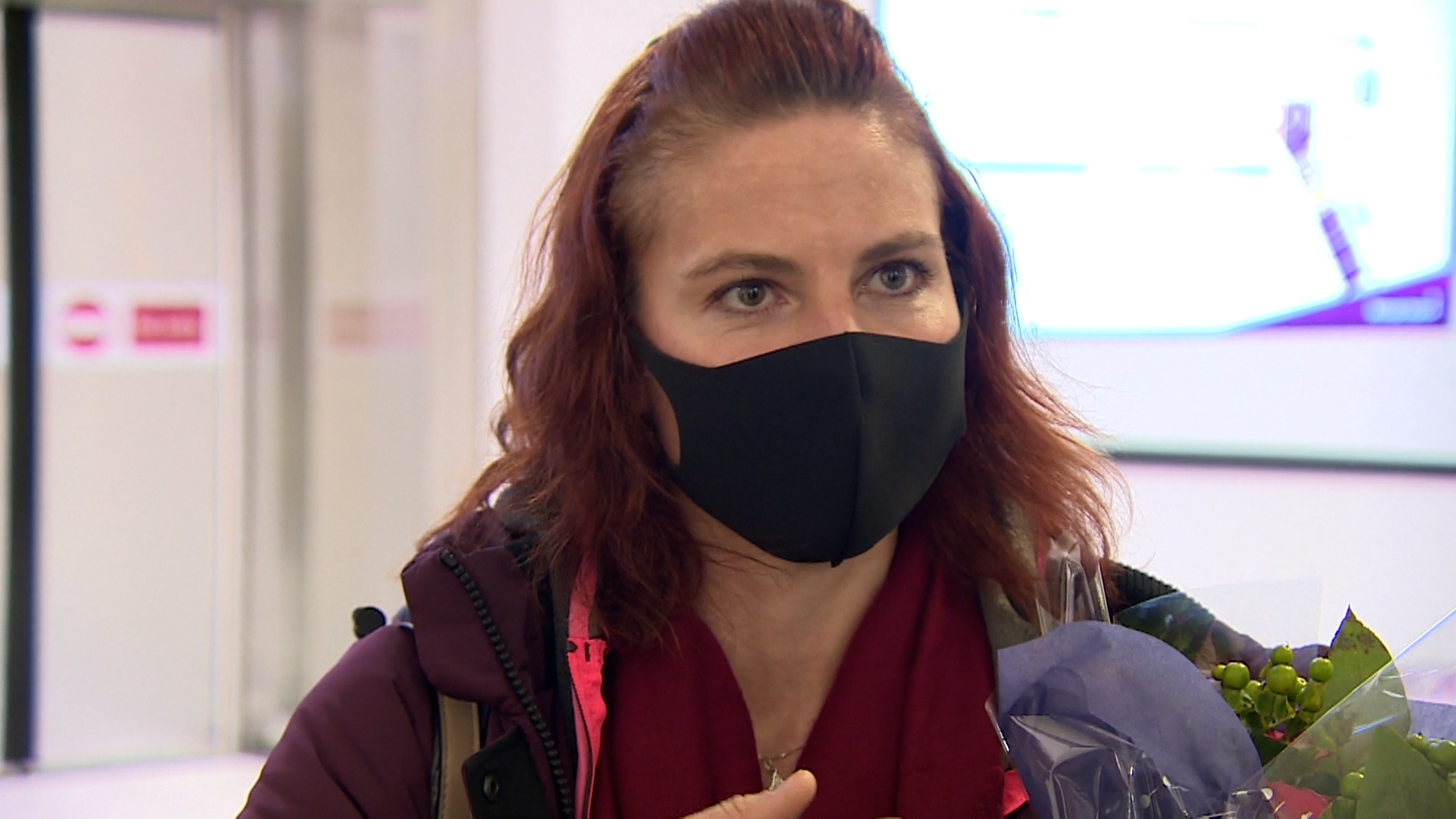 They are still worried sick for their family left in Kyiv, with Alice adding: "My heart has been breaking for the last few weeks. We still have family there, our gran, other relatives. The war isn't over. It's important to do something to help stop the war"
Their parents, Larysa and Oleksiy Mishchenko have lived in Dalgety Bay in Fife for more than 20 years and say they are "relieved for now" to have their family back together.
"Today I posted on Facebook I have great news, my girl is coming over tonight," said Larysa.
"I had hundreds of people replying to me, saying it's such great news. Everybody was so supportive. But I feel for other people in Ukraine, so we will go to our meetings, to our protests, we will demand that the west help Ukraine.
"I know the west is worried about a world war, but it has already begun. Such a barbaric ruthless bloody war started from nowhere."
In addition to the Ukraine Family Scheme, the UK Government has established a Homes for Ukraine program, where applicants in Ukraine would be matched with a UK sponsor and home.
So far, more than 100,000 Brits have registered their interest in housing Ukrainian refugees.
The Scottish Government has promised to take in 3000 Ukrainian refugees, but says the current visa schemes will take too long to get up and running, and is proposing to become a 'super sponsor'.
This would see refugees arrive quicker by removing the need to find a UK-based host.