Edinburgh has come alive with hundreds of street performers as its world-famous festivals get under way.
A Ukrainian choir putting the finishing touches to their first ever appearance have said they are more like a family than a choir.
Oberih was formed in the 1970s by Ukrainian men who had come to Scotland after the Second World War.
It has played a crucial role in helping refugees fleeing the war to settle in Edinburgh.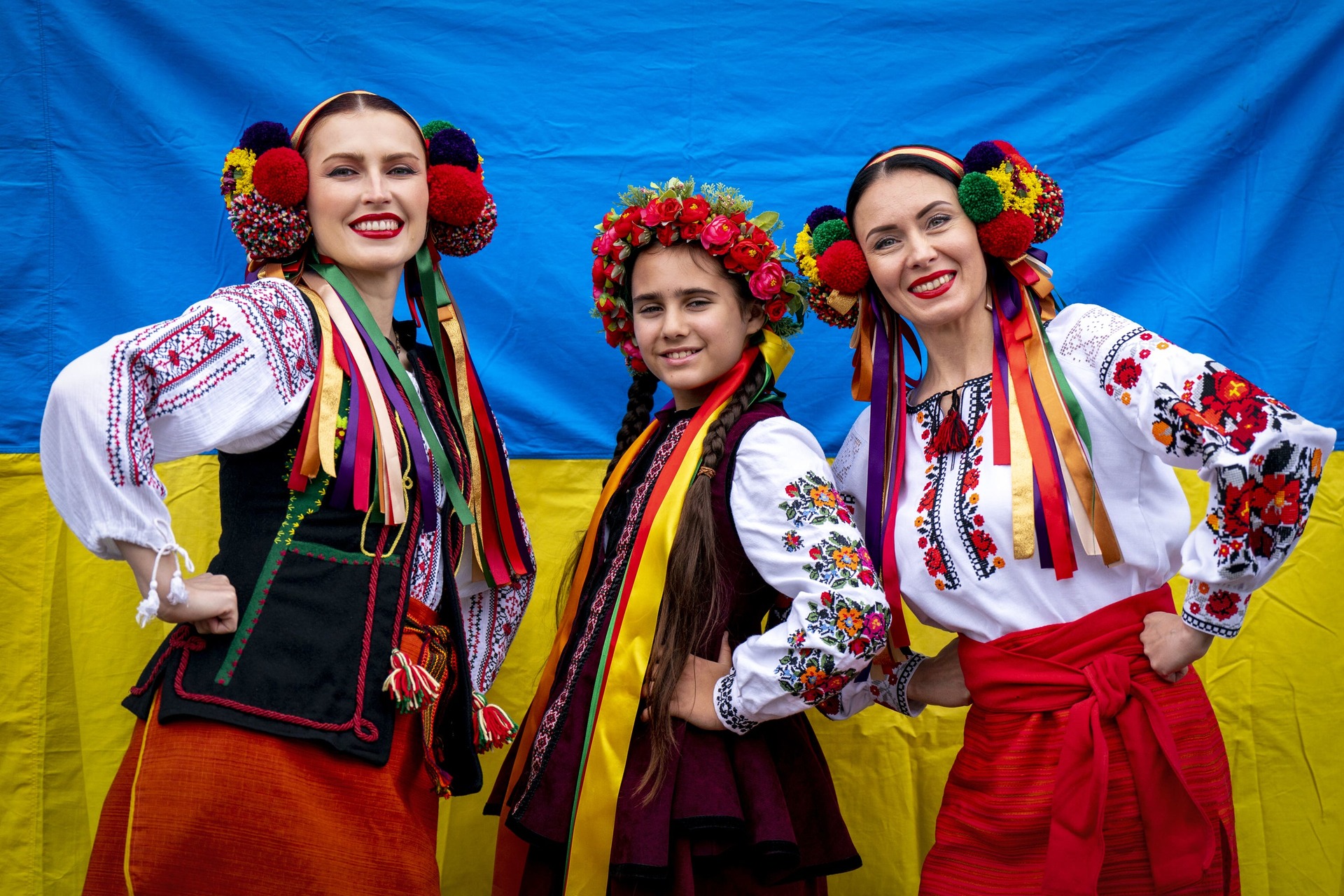 They will appear at the Ross Bandstand in Princes Street Gardens on Saturday to mark the opening of the festival, as part of a day-long celebration of music called Scotland Makes Music.
Choir member Olena Singh came to Scotland in September 2022 and said it is "like a family" after she joined last year.
She said: "When we came here we decided it would be a very nice possibility to sing in Scotland. We found friends who invited us to start in the choir and it is a very good community. Now we are like a family. It's now like a part of life."
Ms Singh said being part of the choir gave them the opportunity to share their culture with Scottish people.
She said being part of the festival was a "big opportunity" and that they felt they were "doing something important".
She added: "We can show Ukrainian culture to guests who come here and want to see something interesting and special, like a little bit different from Scottish culture."
Senia Urquhart, Louisa Tymkewycz and Maria Shliemukova have been in Edinburgh longer than Ms Singh.
Ms Urquhart and Ms Tymkewycz were born in Scotland after their fathers arrived here following the Second World War.
They said being part of Oberih was "very important" in making them feel connected to Ukrainian culture.
Ms Urquhart said: "It's very important. We danced, we sang and we went to Ukrainian school here."
Ms Shliemukova said she did not realise how much singing was part of Ukrainian culture until joining the choir. She has lived in the UK for around 20 years.
She said: "I didn't realise until I started just how much singing has been a part of my life growing up.
"It's something that connects you to being a child and your family in a way that I don't think anything else really does."
Ms Tymkewycz said it was "an absolute privilege" to be appearing at the festival.
She said: "It's lovely, it's an absolute privilege to be all singing together. It's going to be wonderful."
Oberih will be appearing at the Ross Band Stand in Princes Street Garden between 12-4pm on Saturday.