A charity set up by a group of Hibs fans following a European match in Ukraine 17 years ago is helping to rescue around 70 orphans in the country.
Dnipro Kids set up in Medyka on the Poland/Ukraine border following the Russian invasion.
Steven Carr, the charity's chairman, has been in Poland for three days and is trying to arrange transport and accommodation for the orphans, who are aged between six and 17 years old.
The inspiration for the charity was a collection for local children before Hibs' UEFA Cup match against Dnipro in 2005, which snowballed into an official charity.
Steven told STV News: "It's very emotional. It would be fantastic for them to come over the border and to meet them here.
"It's also very frustrating because we can't give them an end-game. We're trying to get them out and hopefully we'll get them over the border and then take it from there."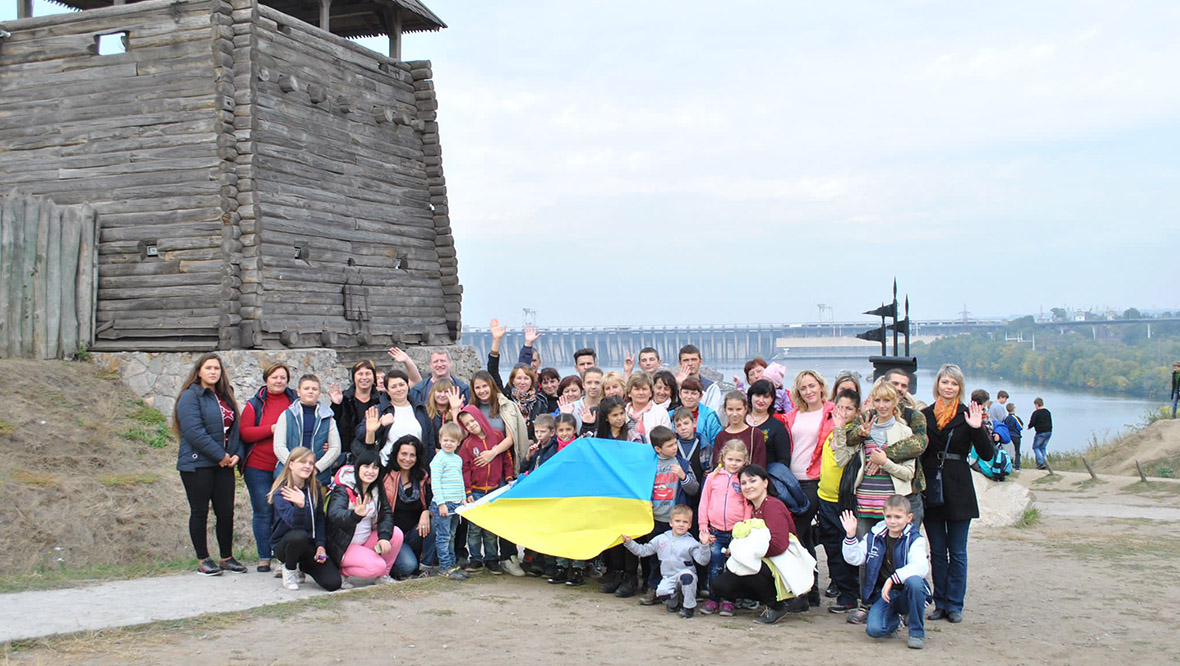 Steven said the charity is in daily contact with orphanages in Dnipro, as well as having a coordinator in the city.
He added: "The children are very worried, it's an uncertainty so they're very worried. They can watch the news the same as everybody else and see what's happening in other areas of Ukraine – how could you not be worried at the situation there.
"I think once they're on the train that might take some of the worry from them, and then once they get over the border and we have myself and other committee members here in Poland to reassure them about what's happening.
"It's horrendous and it brings me to tears at times knowing that we've supported these children for so many years and we can't get them over, can't speak to them. It's really upsetting to have our hands tied behind our back when we're trying to do what we can for these children.
"I've had so many sleepless nights since the trouble started – we've tried our best to organise things coming out so a level of frustration as well."
Steven intends to stay at the border for as long as possible but is aware of the fast-changing nature of the situation in Ukraine.
He said: "It's really difficult to say (how long I'll be here), things are changing all the time, they may get on the train later today and be on their way, in which case that's great, I can stay here and wait for them coming over.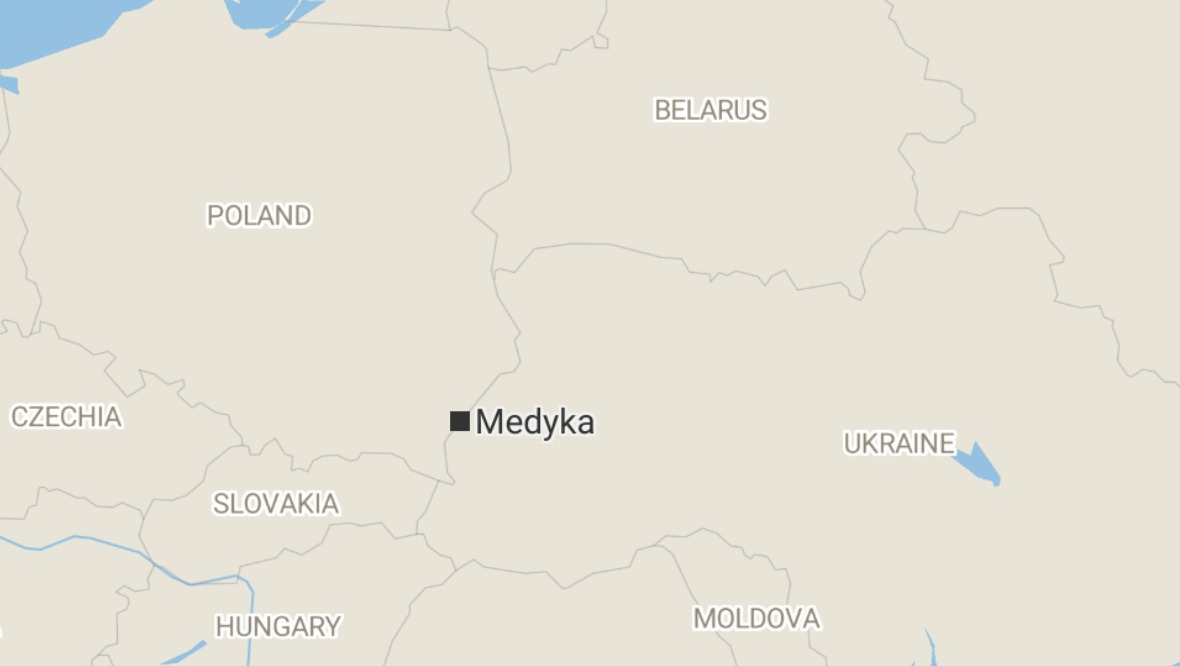 "It may be that they can't get on the train and then there's another five or six days before they can. I have a day job back in Scotland that I have to go to, so I can't stay here indefinitely but certainly if I can be here when the children come to reassure them and let them know that everything's going to be OK.
"I'll do everything I can to get these children out and to get them into a safe place.
"I've not personally managed to see any of the children since the war started and again that's why it would be so emotional to get them over the border and see them again."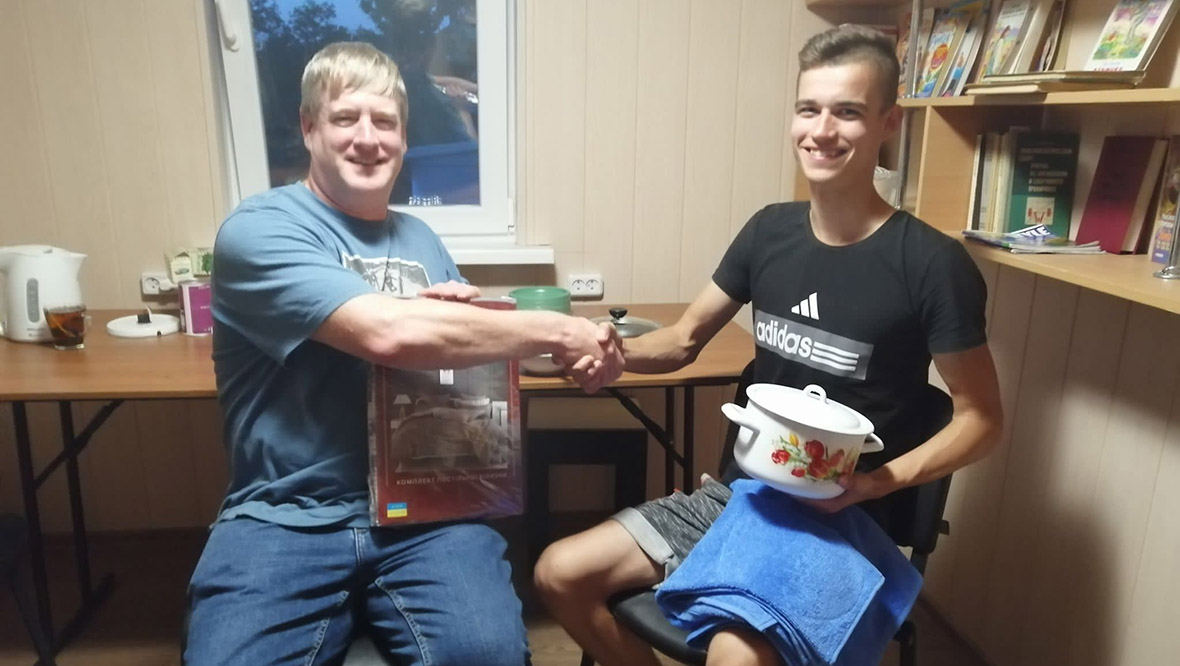 Steven would like to bring some of the orphans to Scotland but is concerned about the difficulties involved in obtaining a British visa.
Prime Minister Boris Johnson said on Tuesday that Britain is prepared to accept "many, many thousands" of refugees fleeing the war in Ukraine.
In a pooled clip for broadcasters, the Prime Minister said the numbers could run into the hundreds of thousands.
"People in this country are incredibly generous towards people fleeing persecution or war zones. Believe me, we are going to be very, very, generous again," he said.
"We don't have a border with Ukraine. Plainly many EU countries do. Many refugees want to stay in the region because they want to go back to their country.
"But what we will do, what we are already doing is setting out a huge and very generous programme to allow many, many thousands – it could be hundreds of thousands – to come to our country.
"I know that is what the UK people would want."
STV News is now on WhatsApp
Get all the latest news from around the country
Follow STV News
Follow STV News on WhatsApp
Scan the QR code on your mobile device for all the latest news from around the country