Identical twins are set to cheer against each other as one sides with their Scottish mum and the other joins their English dad for Friday's Euro clash.
Aurora Wright will be supporting England alongside her English dad Connor, 27, while little Briar-Rose is behind Scotland, with mum Karen, 26.
The family used to live in Connor's hometown of Lancaster but moved to Bathgate, West Lothian in 2018, where they will be watching the game tonight.
Both girls have been fully kitted out in the opposing team's colours and are extremely excited to watch the two rival countries battle it out tonight at Wembley Stadium.
Both girls are football fans and Aurora picked England because red is "nearly pink" and Briar-Rose's favourite colour is blue, so she supports Scotland.
Sales assistant Karen, originally from Broxburn, West Lothian, said: "The girls love football – since they could run, they've enjoyed having a wee kickabout with their daddy or myself at the football pitch near our house.
"Just after Scotland lost their game, Connor had sent a message of the score saying 'Unlucky!'
"I was working and couldn't watch it so afterwards we were talking about when they play against each other as England had won their game.
"The girls then joined in with us after that and got excited to watch the game with us.
"We asked them who wanted to be England for daddy and Scotland for mummy.
"I think Aurora picked England because the flag colours are the closest to pink and Briar-Rose picked Scotland as her favourite colour is blue."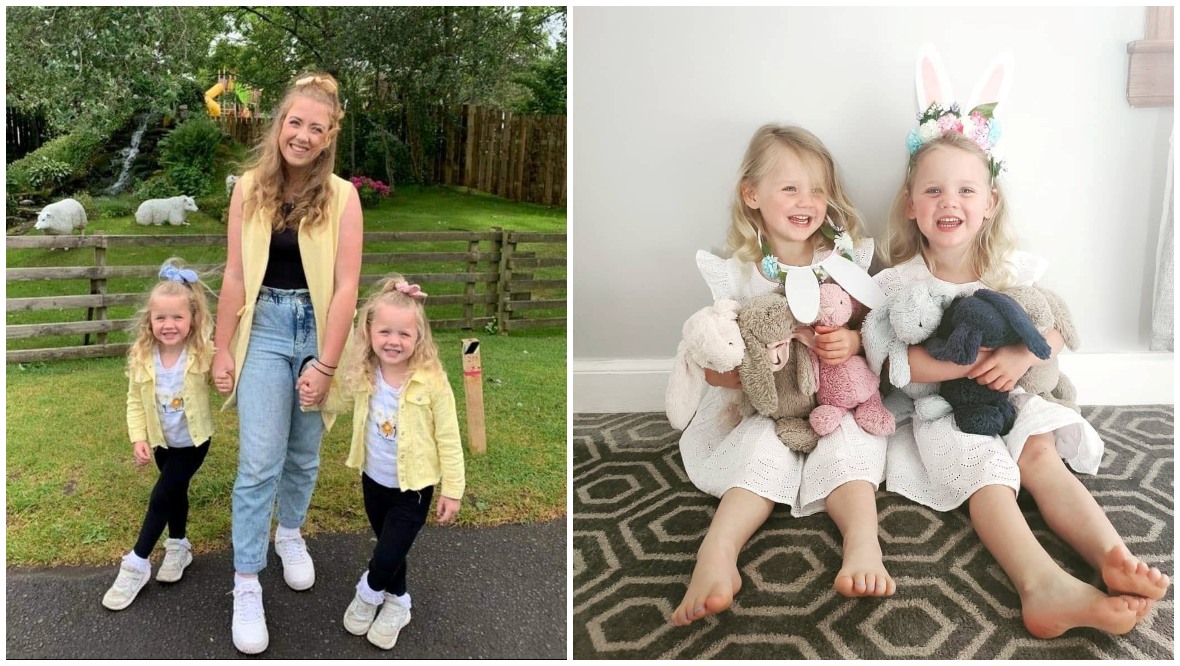 Tonight's Euro 2020 game will be the 100th meeting between England and Scotland in a competitive fixture and the first time playing in such a setting in 25 years.
Their previous meeting at a major tournament came in the Euro 1996 games where the historic match ended in a 2-0 win for England.
If England win, they'll qualify for the knockout stages of the Euro 2020 competition whilst a Scottish win will keep them in the competition.
It will be a high pressure game for the two rival countries but also for the Wright family as the supporters of the winning team will get to pick the film to watch for movie night.
Karen said: "We are all really excited to watch the game at home, just the four of us.
"It's going to be tense in the Wright household watching the game.
"I'm glad that Briar-Rose has picked to support Scotland with me – we want Scotland to win so daddy and Aurora will be the losers!"
Residential childcare worker Connor said: "I'm very confident that England are going to win tonight. I'm predicting a two – nil win to England tonight.
"I've got Aurora on my side and I know our team is going to win."