Tributes have been paid to Greyfriars Bobby, one of the world's most famous dogs, on the 150th anniversary of his death.
The beloved pet belonged to night-watchman John Gray, who took on the dog to help keep him company through the long nights in Edinburgh.
However, when Mr Gray died after contracting tuberculosis in 1858, Bobby would guard his master's grave every day for the next 14 years.
Even in the most treacherous weather conditions, the Skye terrier remained loyal to his master until the dog passed away aged 16 on January 14, 1872.
The following year, Bobby was honoured with a life-sized statue situated just outside the gates of Greyfriars Kirkyard, where both dog and master are buried.
Since then, the statue has become a popular tourist attraction, with people rubbing the pup's nose "for good luck".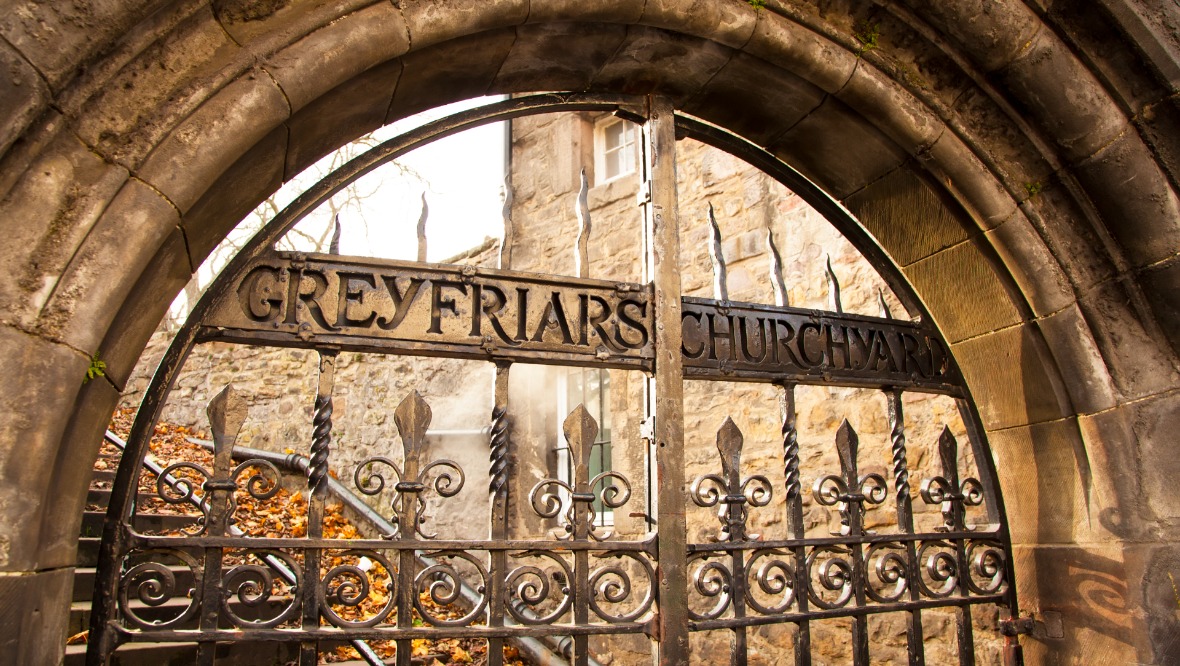 However Bobby has had to undergo frequent "nose jobs", as tourists rubbing the statue have left it sporting a shiny bronze snout, costing hundreds to repair.
On Friday, a memorial service was held by the dog's grave to mark 150 years since Bobby died.
Following the one o'clock gun, school pupils Imogen Piper and Arthur Rudd, from nearby George Heriot's School, laid a posy in memory of Bobby as piper Jennifer Hutcheon, 72, played a specially written tribute to him.
The flowers, laid on behalf of the Dog's Trust, described Bobby as a "truly loyal companion and a great ambassador for Edinburgh".
Alastair Morrison, head of George Heriot's Junior School, said Greyfriars Bobby continues to play a "significant and meaningful part" in the culture of Edinburgh.
"You rarely go past the statue here without a throng of tourists from all sorts of different parts of the world, and quite right too," he said.
"Greyfriars Bobby epitomised loyalty, dedication, and there's no surprise that dogs are of course man's best friend."
Jack Johnstone, from the Dogs Trust, said Bobby "symbolises everything that dogs can bring to the lives of humans, not only as pets but members of our family".