Tributes have been paid to a "wonderful" Edinburgh finance worker who was found dead in a Spanish villa next to his unconscious wife after a suspected carbon monoxide leak.
Emergency services on the island of Majorca were called to a property on Saturday where they found Jaime Carsi, 40, dead and 39-year-old Mary Somerville unconscious next to him.
The couple had been on their "second honeymoon" at a rural property in Cala Mesquida having celebrated a second wedding ceremony back in Edinburgh with family and friends only 15 days before.
Ms Somerville remains in a serious condition in Manacor Hospital, according to local newspaper Ultima Hora.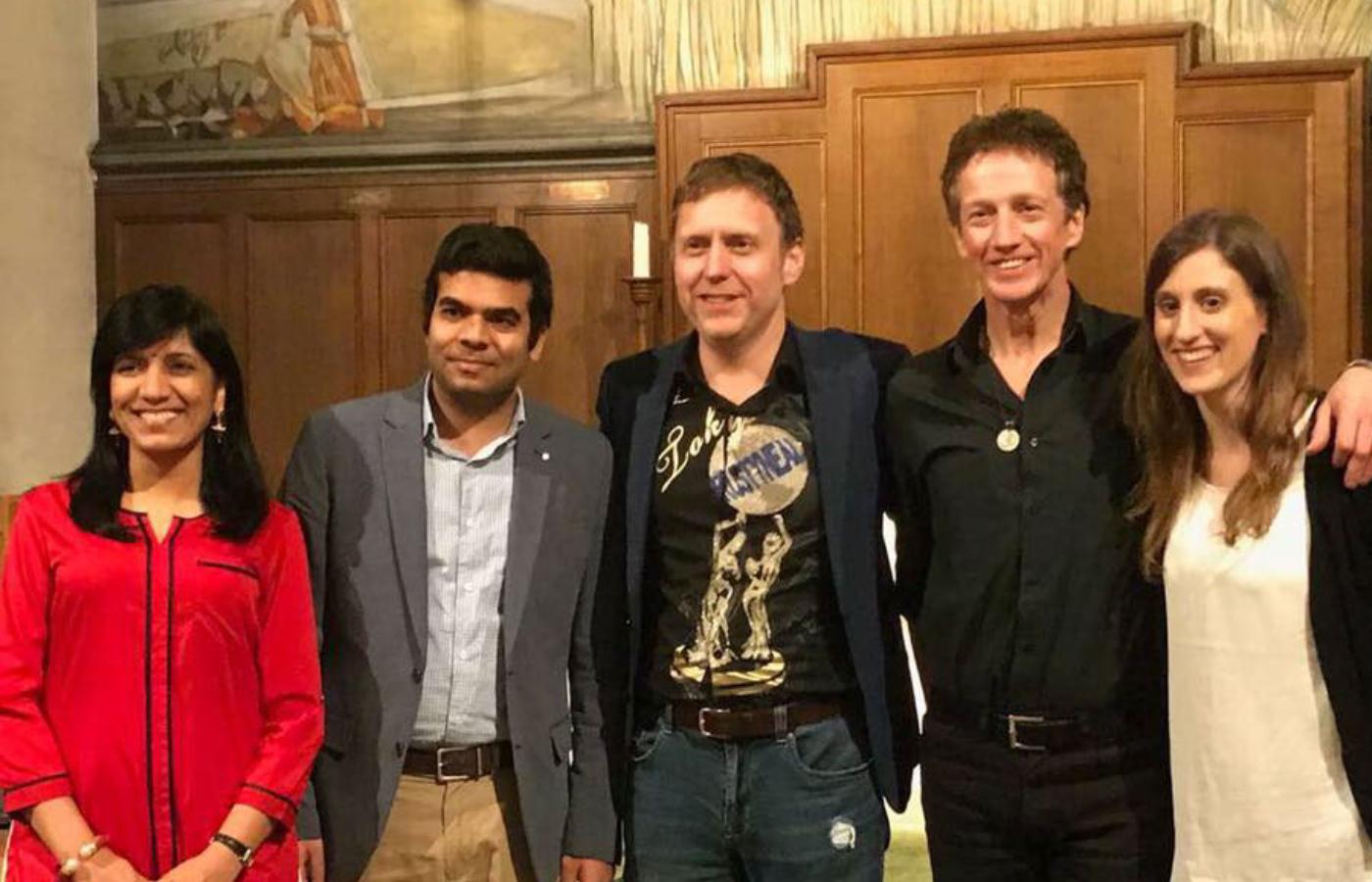 Iain Stewart, the Executive Director at Edinburgh Interfaith Association, worked alongside the late Mr Carsi, and was also friends with his wife.
He described the couple as a "match made in heaven", and said that everybody is "praying that Mary pulls through".
"Everybody is devastated", he told STV News. "I've spoken to friends of the family, and everybody is in a state of shock.
"They were a match made in heaven, you couldn't find a happier couple. It's heart breaking."
Local police are investigating the death of Mr Carsi, who is believed to have worked as an analyst at a Scottish investment firm.
An Ultima Hora report said an autopsy found he had died of carbon monoxide poisoning.
Iain added: "Someone told me over the weekend, and it knocked me down like a feather.
"Jamie was a former trustee at the Edinburgh Interfaith Association. We recently just celebrated being a charity for 30 years, and he was such a big part of that celebration.
"He was a pure soul, very warm and friendly person, full of compassion. The world was a better place with him in it.
"Mary is an accomplished harp player. My utmost concern is with her and her family. Everybody is praying that Mary pulls through.
"People can't believe it, as I said everybody loved them.
"You wouldn't meet a nicer couple in the prime of their life."
A friend of the couple, Patti Montella, said Mr Carsi was a "magnificent soul".
"Jaime Carsi came into my life, and took up residence in my heart, so many years ago, in London," she wrote on social media.
"His smile and spirit are pure love. And when he married our precious Edinburgh girl, sweet Mary – it was a match made in heaven.
"You left us way too soon my little one. What a prince you are – such a magnificent soul."
A UK Foreign Office spokesperson said: "We are supporting the family of a British national who was hospitalised in Mallorca. We are in contact with the local authorities."