It sounds like the storyline from a festive film, but at a Christmas tree farm in Stirling, a real-life romantic scene played out for two lovestruck doctors.
When Ian Campbell-Fitzpatrick picked up Kimmy Rajasegaran in a decorated van, she didn't realise she would soon be leaving the farm with more than just a tree.
"It was a perfect, beautiful day," recalled Kimmy. "We had a walk right in this beautiful farm, and that's when he asked me to marry him, and I obviously started crying. It was such a special day, it was lovely.
"Poor Ian was cutting down the tree the whole time, and I couldn't stop staring at the ring, so I think we both got something out of that day."
The happy couple returned to Duff Christmas Tree farm in Buchlyvie to collect this year's tree and celebrate their love.
"We love Christmas," said Ian, who'd visited the farm a few times to set up the surprise moment.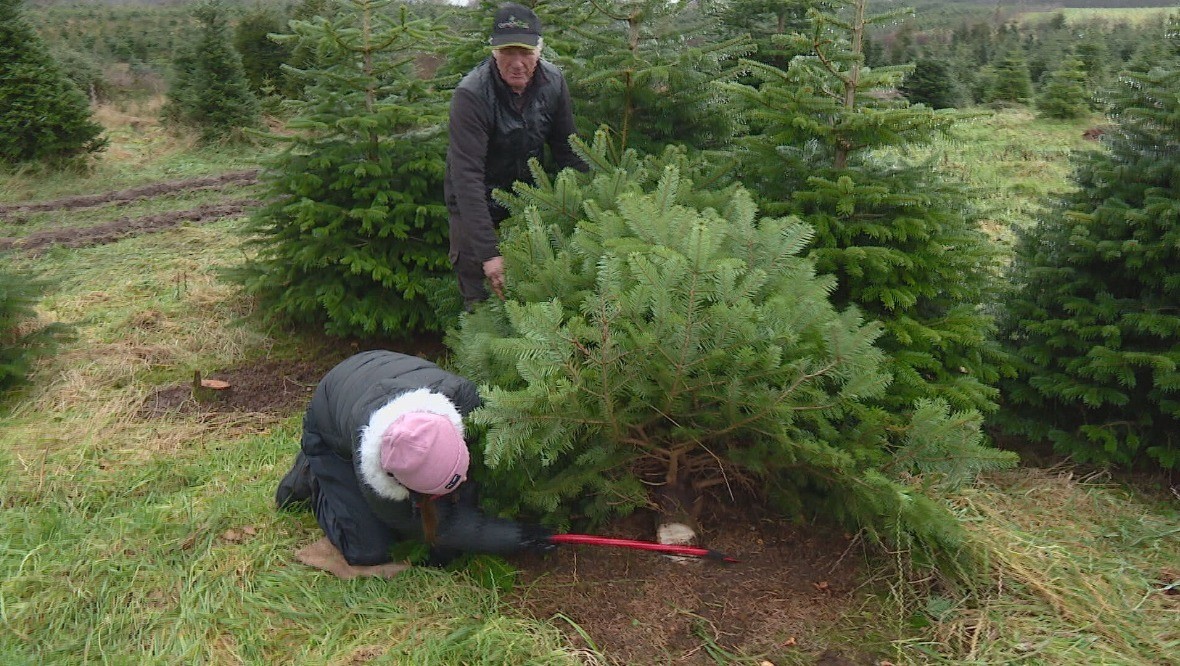 "We got together around Christmas time and we think Christmas is the most important time of year for us, for family. Also, we're kids at heart and love it."
While Kimmy and Ian plan to make their festive trip to Duff Farm an annual outing, it seems they are not alone, with an increasing number of people cutting down their own tree.
Euan Duff, who owns the farm, said: "We have roughly 500,000 trees on the farm, and we welcome people to come in and cut their own Christmas tree. It's a big part of the retail business now, probably 75%.
"It's a happy occasion and it's great to see all the children coming in and enjoying it as well.
"We've had one family who have come for over 30 years and their children have all grown up and they're bringing their children, so it's been lovely to see that."