A little town in Fife that has become known for its children-designed Christmas lights has added two new decorations.
Instead of being lined with images of snowflakes, bells or holly, Newburgh's High Street features a jigging Christmas tree, snowmen, penguins and much more.
This year the colourful collection of illuminations has been expanded with a festive dinosaur and a rainbow.
Shona Gray, of the organisers Newburgh Action Group said: "Obviously last year, because of Covid, the schools were closed.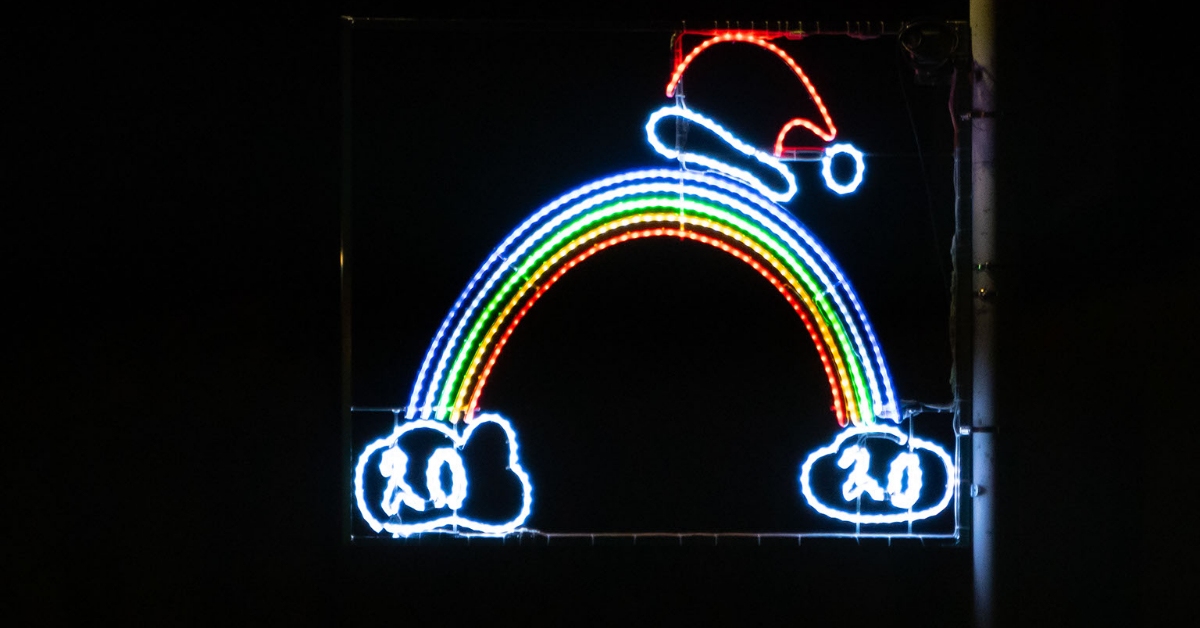 "We didn't get an opportunity to do the kids competition."
To make up for this, the group decided to commission two lights this year.
"We asked the kids to do a light design for 2021 or one that represents what 2020 was to people," Mrs Gray said.
Primary seven pupil Lois Murray designed a rainbow, a symbol used throughout the pandemic associated with support for the NHS.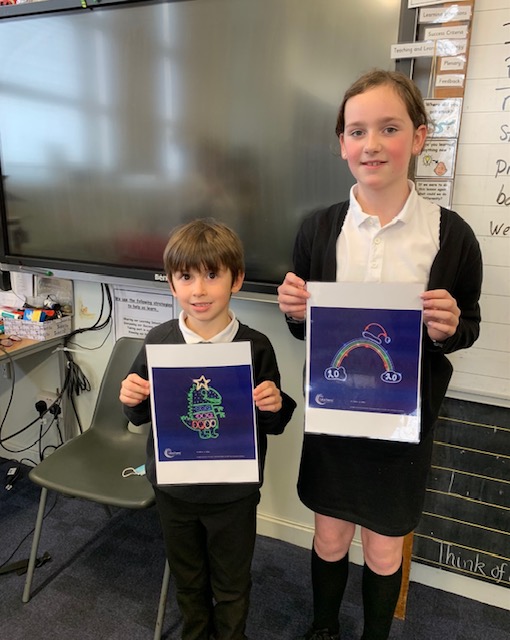 The winner of 2021's new illumination was primary two Arlo Nicol, who drew a green dinosaur decorated with fairy lights.
"A wee girl said, 'it's a bit like a Christmas tree, but it's a dinosaur Christmas tree'," Mrs Gray told STV News.
Susan Ewing, headteacher of Newburgh Primary School, said: "We are delighted to again take part in the Christmas lights competition this year in partnership with the Newburgh Action Group.
"It's a great community project and the children all get very excited designing their entries and finding out who the winners are.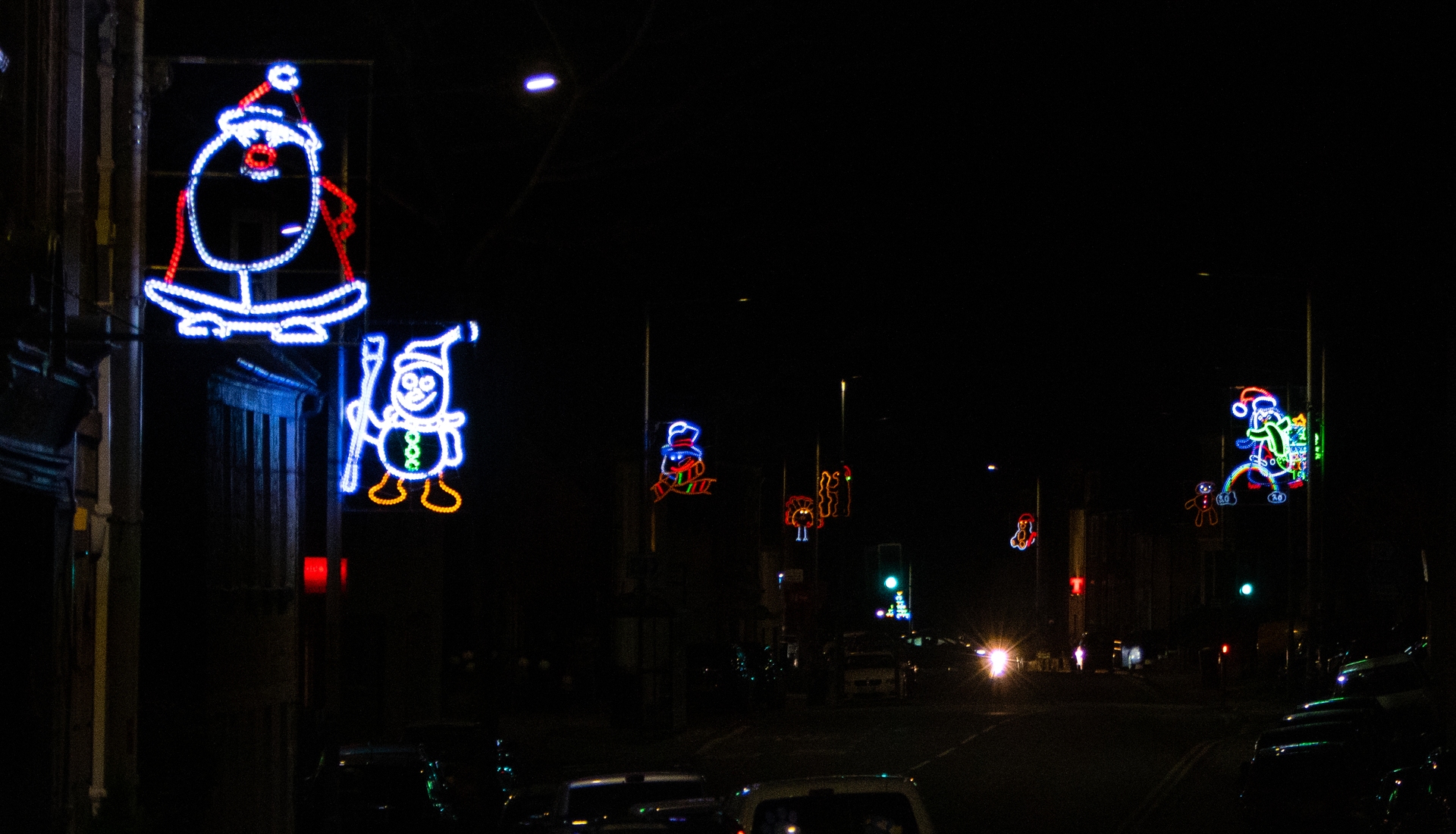 "It is a lovely tradition we have in the village and it certainly makes our village feel extra festive. We are all looking forward to seeing the new designs shining brightly in the village."
Although the lights have sometimes been described as "wonky", members of the community prefer to think of them as "childlike" – representing the festive period in the innocent way that children imagine it.
"It's what Christmas means to them", Mrs Gray said.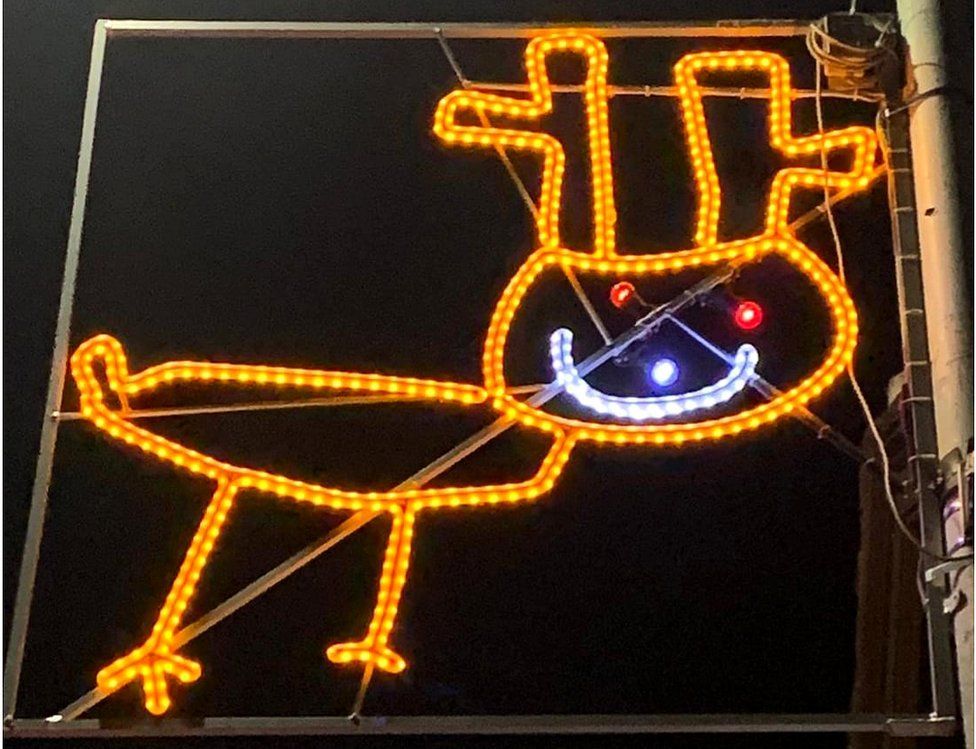 The lights, made by Scottish company Blachere Illuminations, have been going up since 2001, with a new design replacing a standard festive illumination each year.
"I'm just very proud of Newburgh, it couldn't happen without the community support," Mrs Gray said.
"They bring cheer, joy, into the whole community."