A major endurance and fundraising event has been cancelled with less than 15 hours notice.
Tough Mudder Scotland expected to welcome hundreds of people to test their strength, stamina and grit on three different courses at Dalkeith Country Park, Midlothian, on Saturday and Sunday.
But at 6.27pm on Friday, the organisation said it received communication from Midlothian Council that the licence to host the event had been revoked.
Tough Mudder said the intervention came just 48 hours after the council voted to support its event licence, having reviewed the latest guidelines and considered the extensive safety measures which had been put in place.
Jennifer, 29, and Ben Skipsey, 27, travelled up from Newcastle to take part in the endurance event with their dad Colin to support them.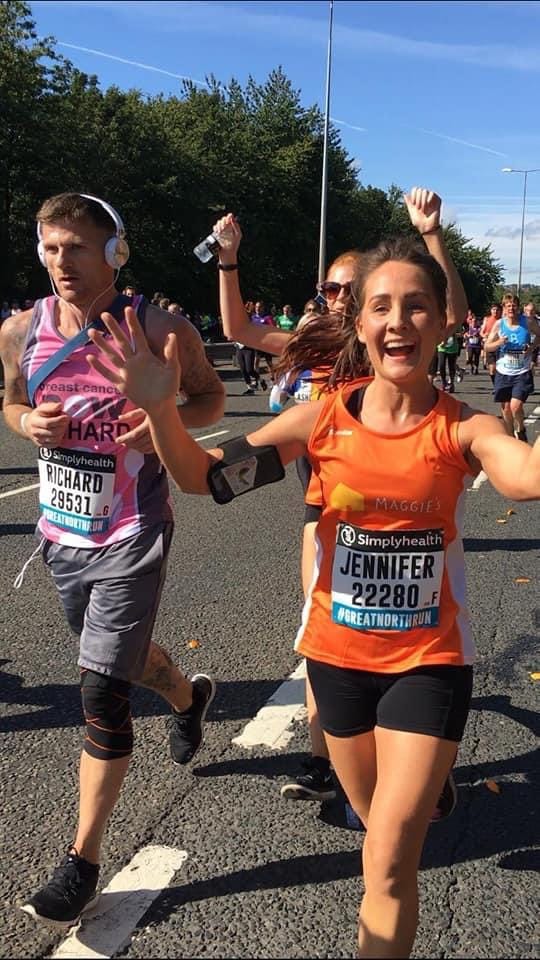 At 6.56pm, they had been discussing the kinds of obstacles they would face on Saturday when Jennifer received a text which she read aloud.
"Everyone in the room was like, 'You're joking'. We were really shocked by it. Nobody could believe it," she said.
"We're really disappointed, especially coming all the way over here."
Tough Mudder was on Jennifer's list of 30 things she wanted to do before turning 30. She was due to take part in the 2020 event before it was cancelled before being delayed a second time.
With her birthday next week, it is one dream that now won't be scored off her list.
More than 75 crew members have constructed 37 obstacles with 1500 tonnes of dirt, and a whole team of volunteers were already on site to welcome the hundreds of entrants who had signed up for and paid to take part at the weekend.
An announcement issued by Tough Mudder on Friday night said: "Instead of having a lot of dirty, tough fun with you all this weekend, we'll be dismantling the fully constructed site.
"It's a maelstrom of emotions right now: We're grateful to the team for the months of work they put in with the council, accommodating every request made and consistently demonstrating we could deliver a safe event. We're deeply frustrated with this last-minute revocation.
"And we're devastated not to be able to celebrate a return to in-person events with you, our Mudder community.
"The irony is not lost on us that just this past weekend, almost 16,000 rugby fans gathered together in Murrayfield, just ten minutes up the road."
Tough Mudder instructed entrants not to come to the event site and said they could transfer their ticket to next year's event, switch to a flexible ticket redeemable at events this year or in 2022 or apply for a refund.
A Midlothian Council spokesman said: "Following receipt of a letter from Professor Jason Leitch there then followed a meeting with the Scottish Government, which provided clarification as to interpretation of the guidance.
"During the meeting it was made clear that a maximum of 500 participants per day are allowed at events in level two areas. There was then a further meeting with elected members which resulted in the decision being taken to suspend the licence.
"Tough Mudder was informed of this decision."