A toddler with a rare condition that causes her to pull out her hair is set to take part in a sponsored head shave for her own safety and to raise money for a fellow tot fighting cancer.
Two-year-old Sydney Miller, from Prestonpans, East Lothian, has already raised thousands in a bid to help three-year-old Flora Gentleman reach her fundraising target.
Sydney is one of just 52 people across the world to be diagnosed with Primrose syndrome and is the only known person in Scotland with the condition.
Sydney's mum, Stacie Miller, 36, told STV News: "It's a very, very rare condition. And with that, it means that there's not a lot of research out there or information as to what to expect.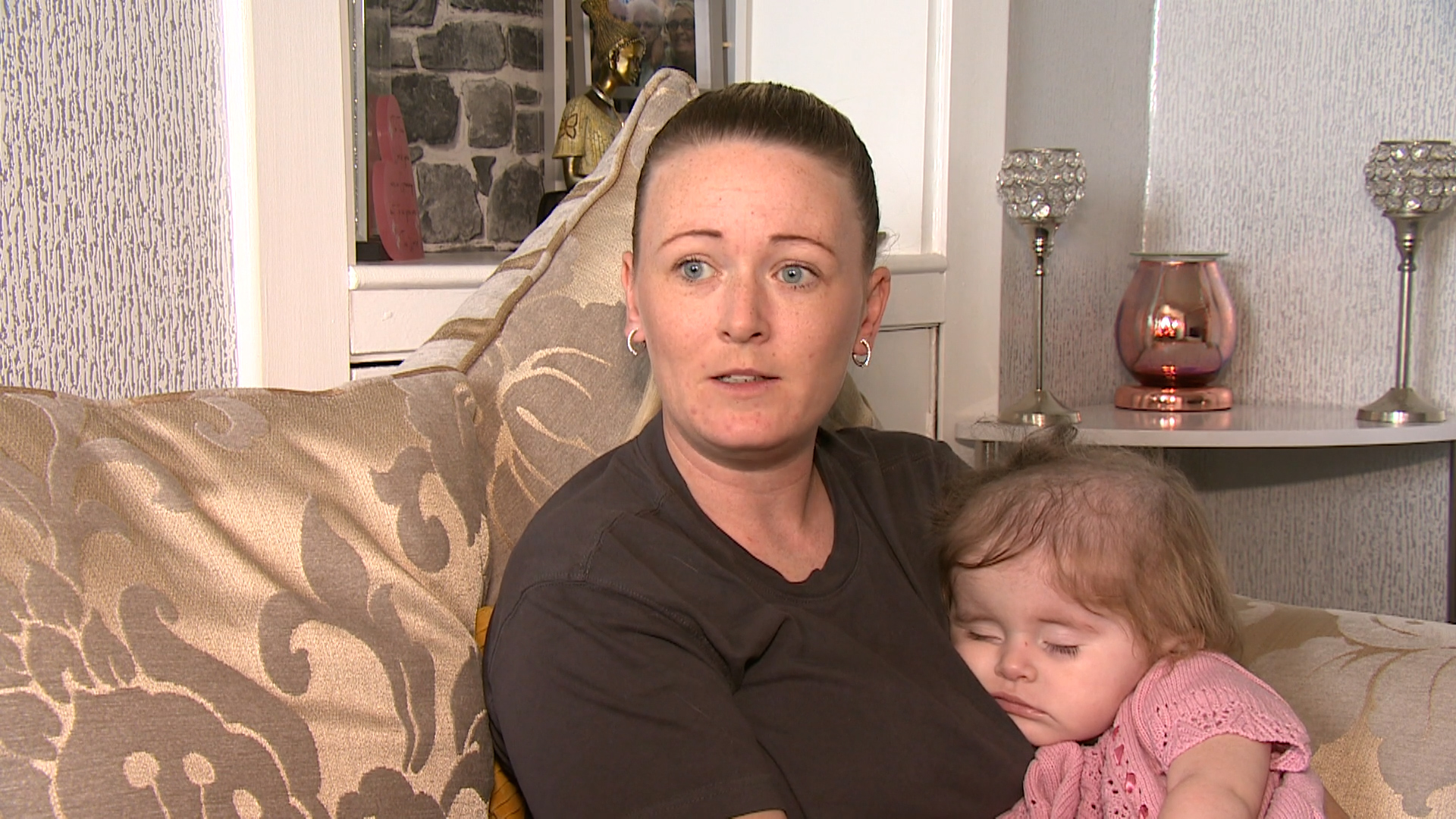 "At the moment, she's non-verbal. She's non-mobile. We don't know if she ever will talk, whether she ever will walk.
"I've noticed a bald band around her head just here and from watching her, you could see she was pulling it out, strand by strand, which then turned into chunks of hair.
"With her having the button feeds, she was pulling out that much hair, it was all getting wrapped around her tummy, which caused a massive infection.
"She was quite poorly for a few weeks."
She added: "There is so little research into Primrose syndrome because it is such a rare illness, the main characteristic is muscle wastage and scoliosis and autism."
When doctors recommended that Sydney should have her head shaved for safety reasons, Stacie decided to set up a fundraising page.
The Miller family asked people to sponsor Sydney in a bid to raise money for toddler Flora who is battling aggressive cancer.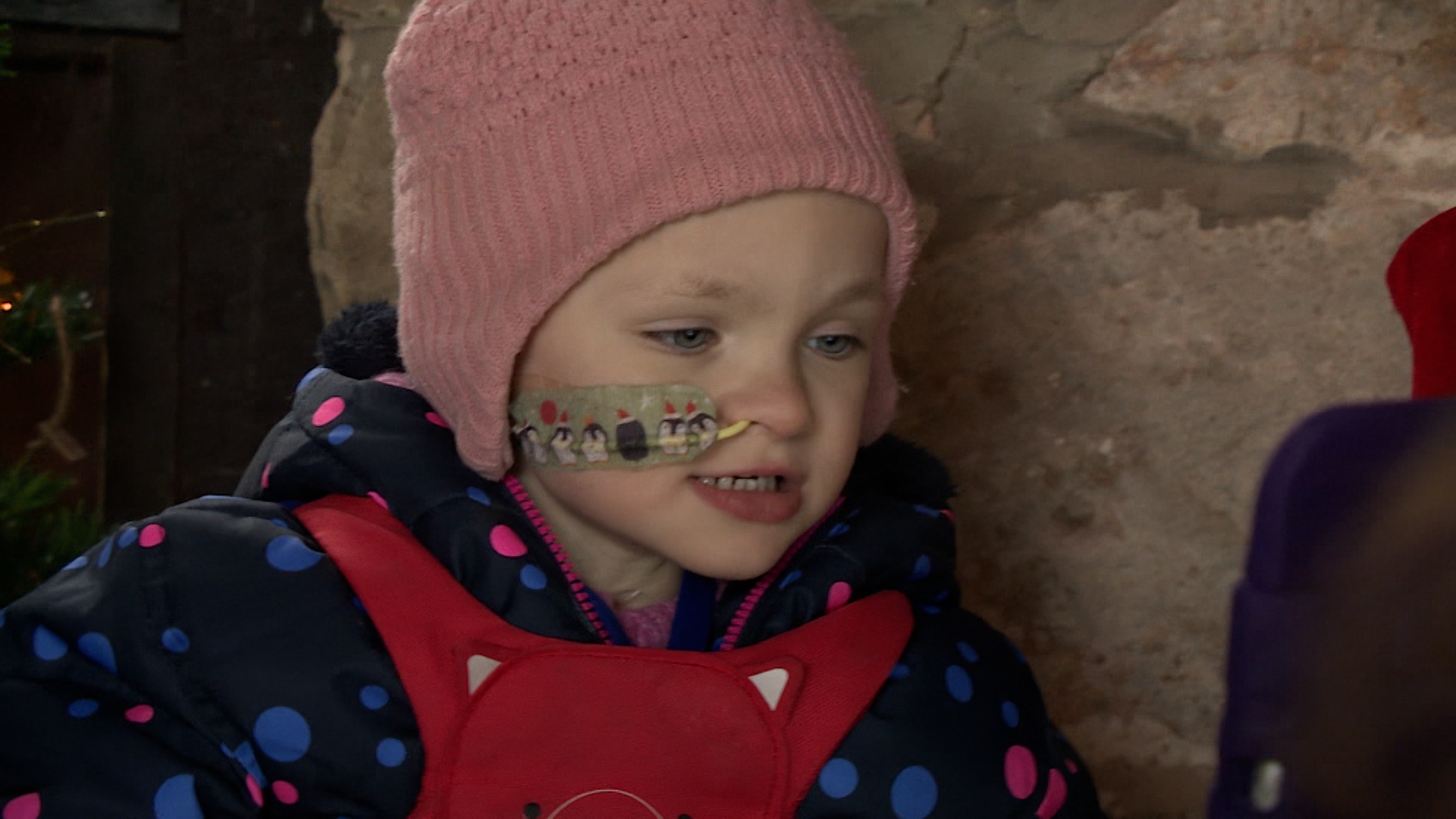 Stacie told STV News: "It's been great.
"Although we're fundraising for Flora, it's good to obviously let people know out there about these very rare conditions."
STV News told how the family of Flora, who is suffering from a rare cancer, has been raising money to send her for treatment in America.
The toddler, from Aberlady, was just two years old when she was diagnosed with stage four high-risk neuroblastoma in April 2021 – a childhood cancer that has a 40% to 50% chance of long-term survival.
Syndey's fundraising efforts have helped Flora's family to hit their target of raising of more than £300,000.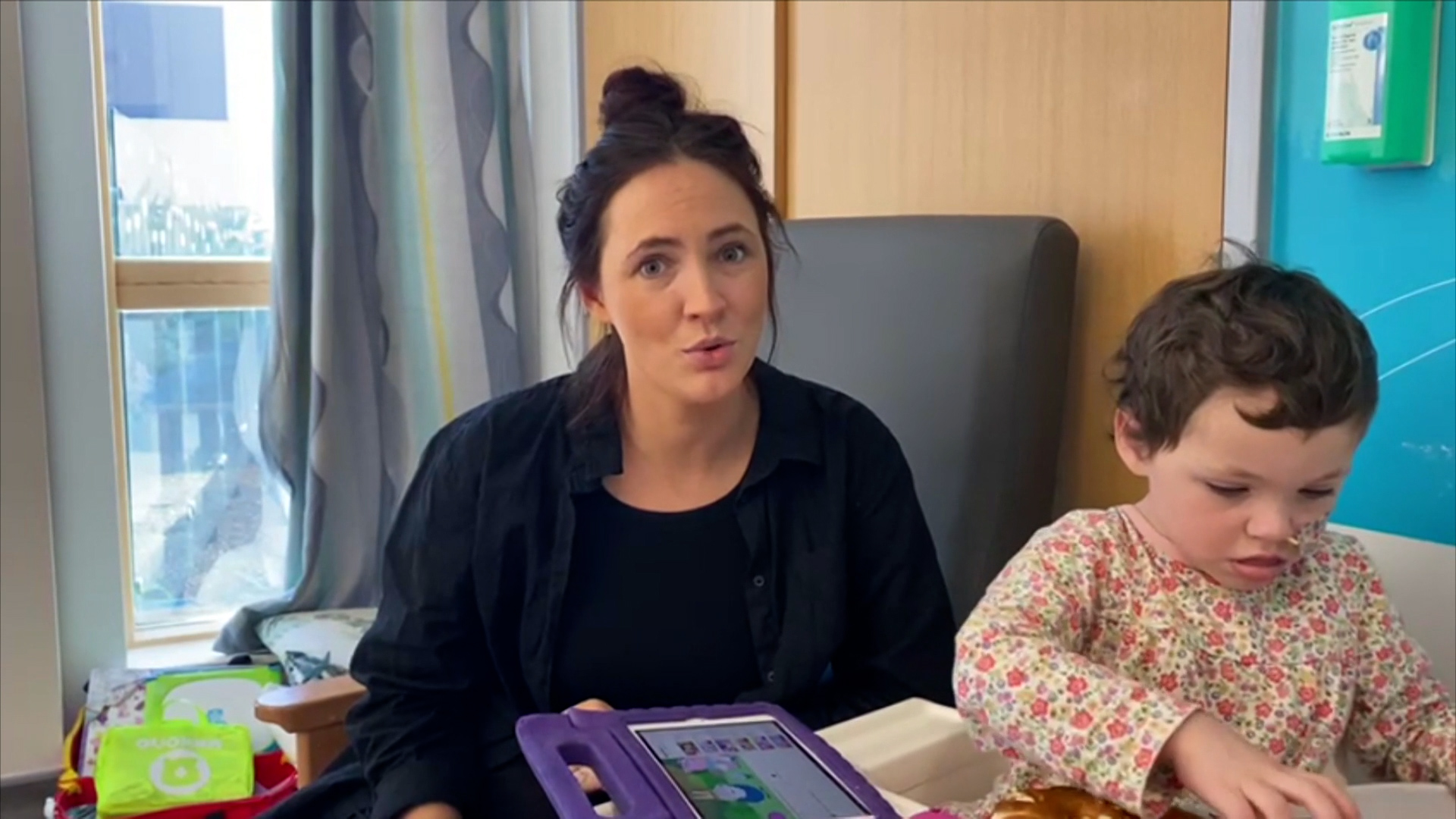 Flora is now set to fly out to New York to receive her treatment in August.
Flora's mum, Steph Kent, said: "We'd like to thank Sydney and her family for choosing to fundraise for Flora, we're so, so appreciative of their support.
"It's an incredibly difficult decision and incredibly personal decision that they've made to shave Sydney's hair.
"We were so moved by Sydney's story.
"We are so thankful they've chosen to fundraise for Flora. So a big, big thank you from us."