A two-year-old girl from Fife has received a new kidney from her gran after living donor transplants resumed at Scotland's largest children's hospital.
Ruby Simpson, from Kelty, is the first youngster to undergo this type of operation at the Royal Hospital for Children in Glasgow after surgery was suspended in March due to the coronavirus pandemic.
The transplant was a success, but little Ruby and gran, Dawn Thomson, still face months apart before they can be reunited.
Ruby's mum Chloe Simpson, 24, told STV News: "Mum has been able to change Ruby's life for the better and ours. It's the best feeling ever.
"The whole family was willing to help if they could. It will be really nice for Ruby to know that it is gran's kidney that she got."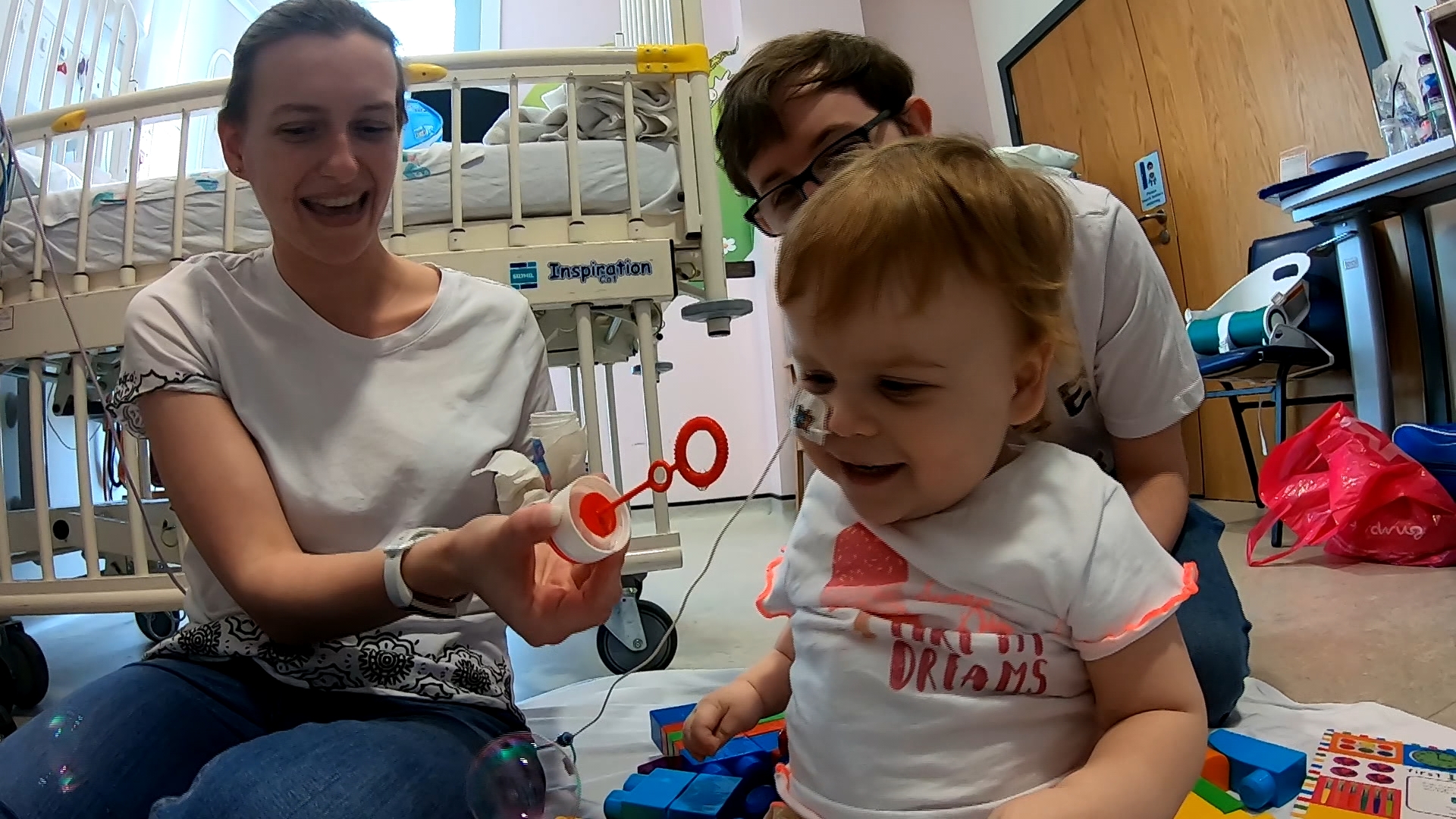 Just days after Ruby was born, her parents were told she needed a kidney transplant.
The youngster required dialysis every night and has spent much of her young life in hospital.
Several members of the family were tested to see if they could donate a kidney to Ruby.
Ms Thomson said there was never any doubt in her mind when she was found to be a suitable match.
The 52-year-old said: "All the family members who were tested all felt the same. There was no hesitation.
"I just didn't expect Covid to be around. That has made it even harder.
"I've not been able to go and see her, give her a hug and be there while she is recovering."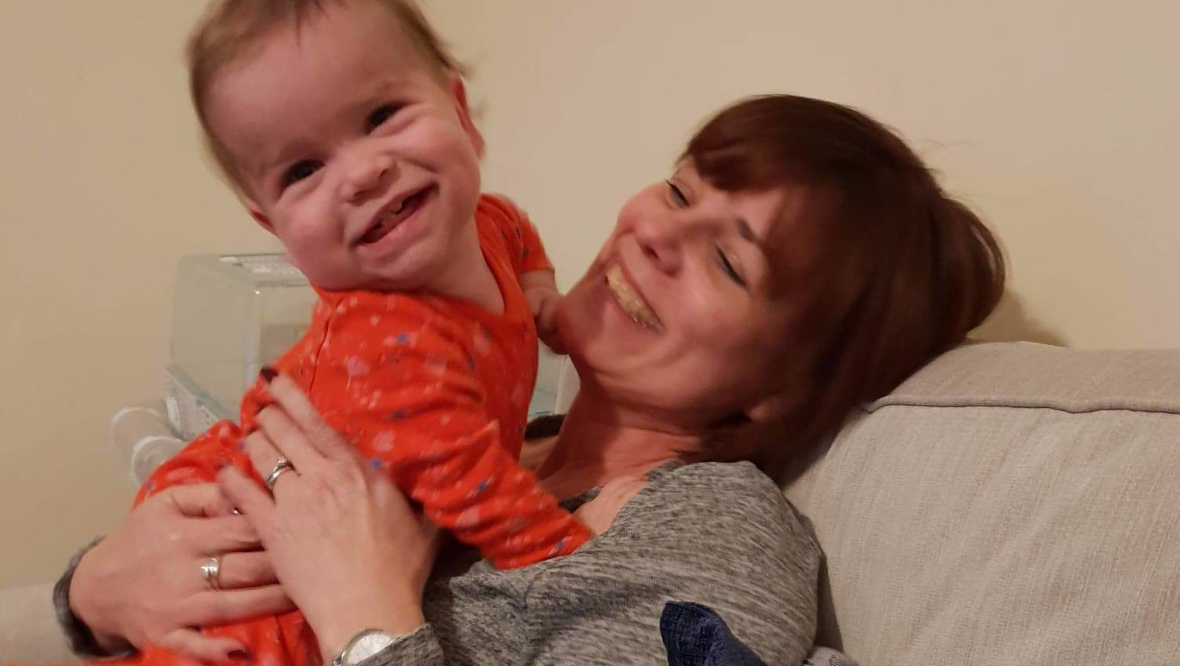 The operation took place four weeks ago after initially being scheduled for April.
Ms Thomson is recovering at home in Penicuik, Midlothian, whilst Ruby remains in hospital.
The family rely on video calls to keep updated on each other's progress.
Ms Thomson said other than tiredness and some discomfort, she is feeling well but is desperate to hug her daughter and granddaughter.
She said: "It's really hard because I want to be able to support my daughter as well as my granddaughter.
"The first chat over video call after the operation was so emotional.
"It was just lovely to see Ruby looking good and with some colour in her cheeks.
"There could still be complications, but so far it's going okay."
Normally, the team at the Royal Hospital for Children carry out a kidney transplant from a living donor once a month.
Under lockdown, all operations using living donors stopped completely.
The surgical team hope now they have established it can be done, more patients will receive their long-awaited surgery.
Dr Ian Ramage, renal consultant, said: "The improvement in Ruby was almost immediate.
"Within 24 hours of receiving the kidney transplant, her kidney function was normal.
"It's a huge team that puts this together.
"The hope is now we have shown Ruby's operation went fine, that we can reinstitute the once-a-month programme.
"I don't see it being suspended again unless there is an overwhelming reason, for example if there isn't enough intensive care beds because of a second wave of the pandemic."
The hospital staff encourage children to name their new kidneys.
As Ruby was too young, Ms Thomson had the honour.
She said: "One wee boy had named his Mr Kringle as the operation was at Christmas.
"I decided to call the kidney hope because that is hopefully what I am giving them all, hope."
Ruby's parents, mum Chloe and dad Danny, have been given use of a flat by the charity Calum's Cabin to ensure they can stay close to the toddler.
Ms Simpson said: "We are taking things day by day.
"We have been told we might have to shield for three months post-transplant so that will mean it could be October before we see all our family in Fife again."
Ms Thomson said she dreams of the day she can take Ruby swimming, collect her from nursery and have to stay overnight.
She said: "Ruby is a happy child, but she has been restricted. Now she has a chance."