A campaign to save a beloved structure nicknamed the 'Pride Bridge' is ramping up after a petition against its demolition attracted more than 3,000 signatures.
The crossing linking Lindsay Road and South Fort Street in Leith, Edinburgh, once carried cars and trams over the Caledonian Railway.
In more recent times, it's been a well-used connection for cyclists, pedestrians and people using prams or wheelchairs.
Over lockdown, it earned a new name as the 'Pride Bridge' after it was given a colourful makeover in response to homophobic graffiti sprayed at the nearby Dreadnought pub.
But the bridge's future is under threat, with Edinburgh Council threatening to demolish it over structural safety concerns.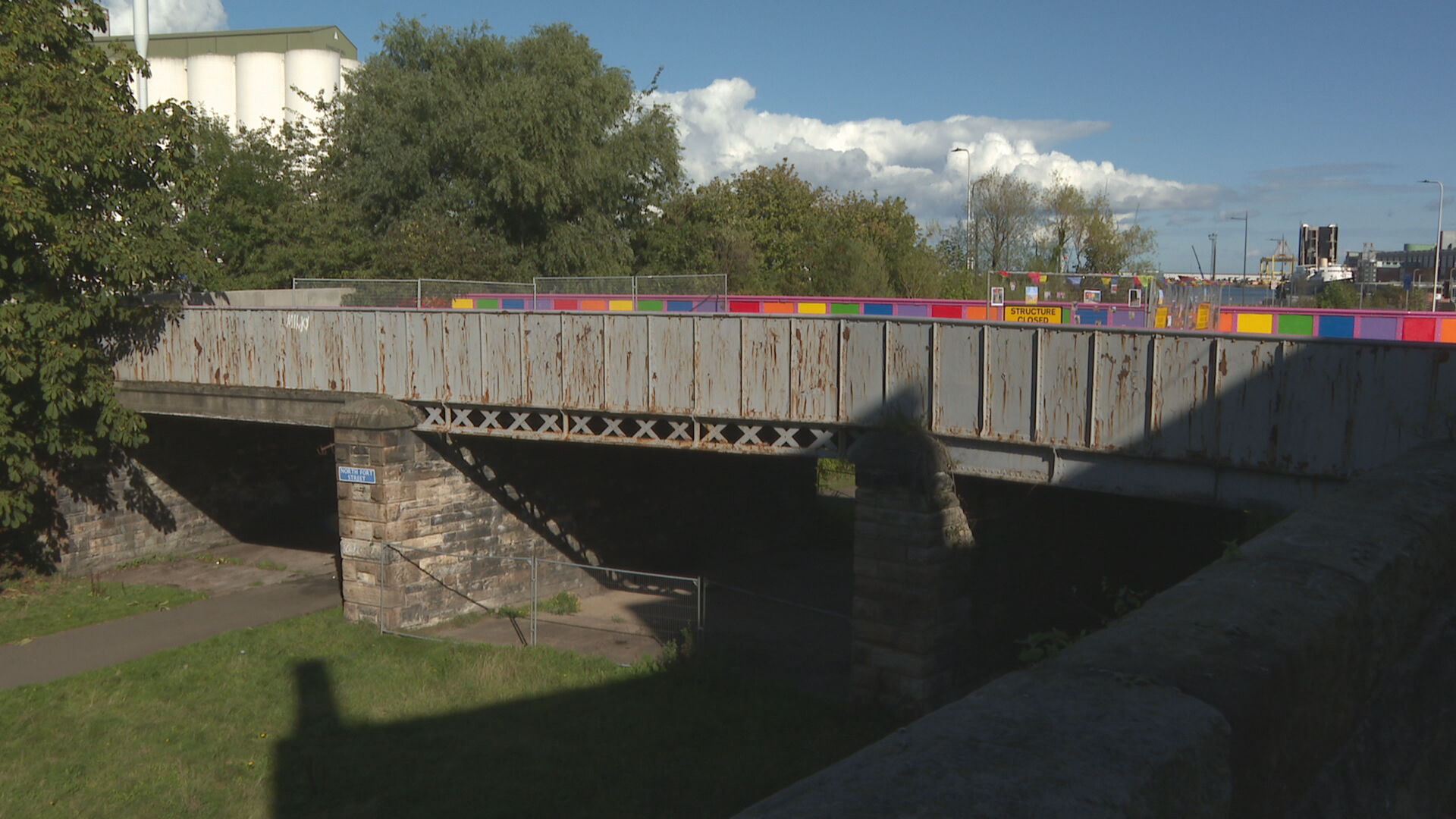 A recent freedom of Information request revealed that the council had spent £25,000 on installing barriers and a concrete wall to stop people crossing it.
"The council has said so many times that the bridge is not capable of supporting weight, including apparently a few pedestrians, however it seems capable of supporting tonnes of concrete," Róisín Thérèse, of the Dreadnought, told STV News.
"I'm frustrated that the time and money can't be directed towards repairs. When the barriers go up, it can make a place look unloved, but this is very much not an unloved space, this is something that we really value."
As well as the petition, around 50 local businesses have signed a letter of support.
Local resident Edd McCracken said: "During lockdown, whenever everything was shut and the whole world seemed a bit grey, the painting started on the bridge – all the local kids, including my two daughters, came down and chipped in.
"It transformed a drab space into one of the most colourful pockets of Leith."
His neighbour Cat Gear added: "All the blue rivets in the trans flag were done by bairns. I don't understand, when the tram (extension) is about to end just over the bridge, that they're not thinking that this is a quick access point."
There are also concerns about the detour onto the nearby cycle path, especially after dark, and for those with prams or wheelchairs.
Edinburgh Council said closing the 'Pride Bridge' was necessary to "protect public safety".
Councillor Scott Arthur, the transport and environment convener, said: "I know how important this bridge is to the local community as a public space, and its closure has been a very last resort following significant deterioration.
"The council has liaised regularly with the Dreadnought Pub and others, including site visits, to discuss the situation. Structural engineers are clear that this 80-year-old bridge is coming to the end of its lifespan and local stakeholders have previously been made aware that its demolition has been considered the only option for many years.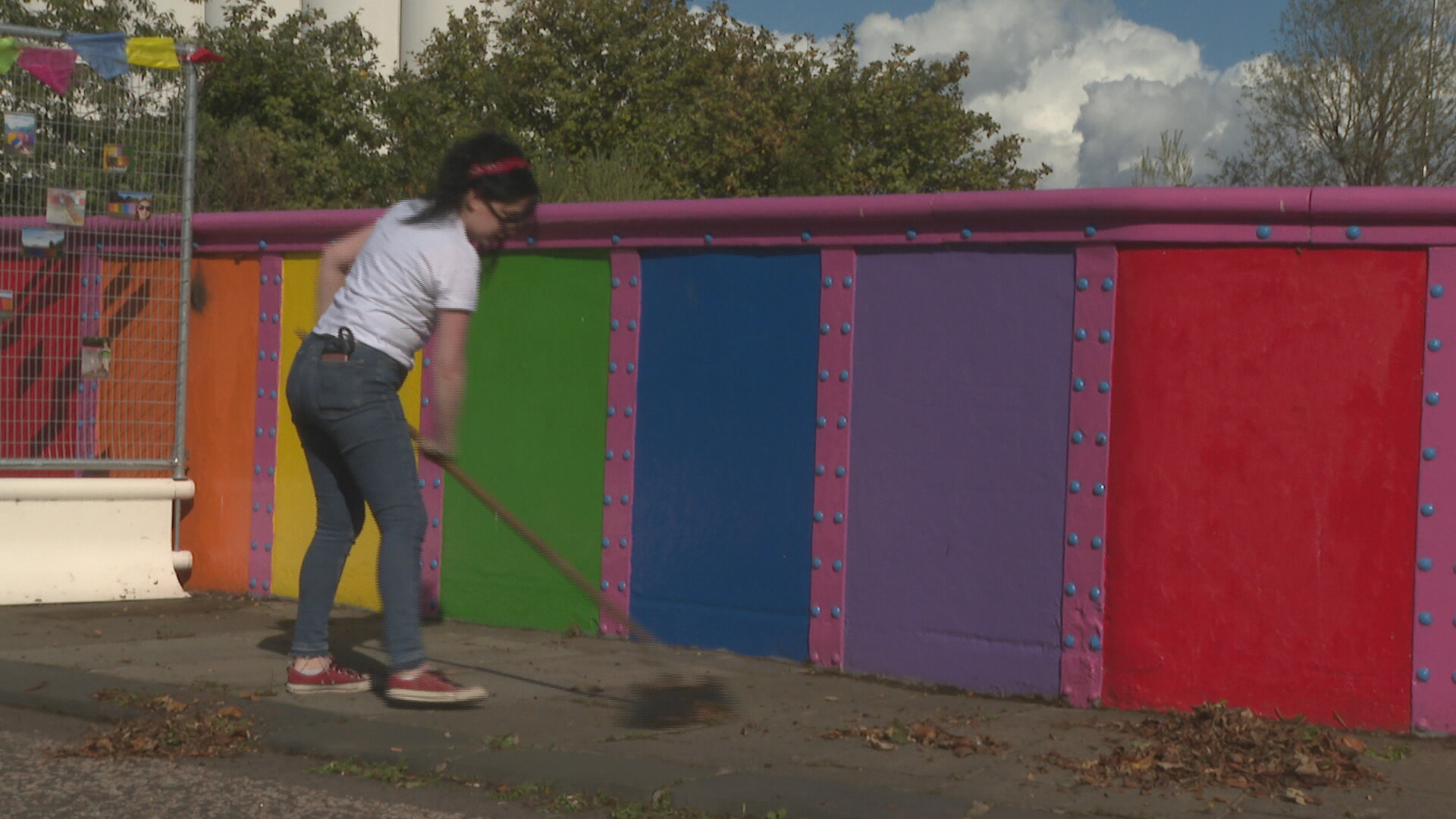 "It's thanks to careful monitoring by officers that we've been able to keep it open this long. Officers have spent a great deal of time considering various solutions to retain the existing bridge, but unfortunately, due to its condition, they have concluded this is not viable.
"This is a significant, costly project and must be prioritised against several other projects of this scale across the city.
"Nonetheless, I am working with local ward councillors to double-check that demolition is the only viable option for this structure. I will place a report in the public domain on this in the near future, outlining options for the future of the bridge.
"Thankfully, if the demolition does proceed, there is a viable alternative walking and cycling route along Lindsay Road now that section of the 'Trams to Newhaven' project has progressed. We will continue working with the local community to consider the future of this site."
STV News is now on WhatsApp
Get all the latest news from around the country
Follow STV News
Follow STV News on WhatsApp
Scan the QR code on your mobile device for all the latest news from around the country