Thousands gathered to march through Edinburgh on Saturday as part of the Global Day of Action for climate justice as leaders and delegates gather in Egypt for the UN climate conference COP27.
The march, which coincides with events around the world, demanded action on warmer homes, better public transport and a speedy transition away from oil and gas which organisers say will help address the cost of living crisis as well as cut climate pollution.
It was also used to draw attention to upholding human rights amid the climate crisis.
Protesters walked to draw attention to banks, governments and the main polluters who are accused of driving the breakdown of the climate.
The march was one of over 40 events across the UK and Ireland on a Global Day of Action for Climate Justice.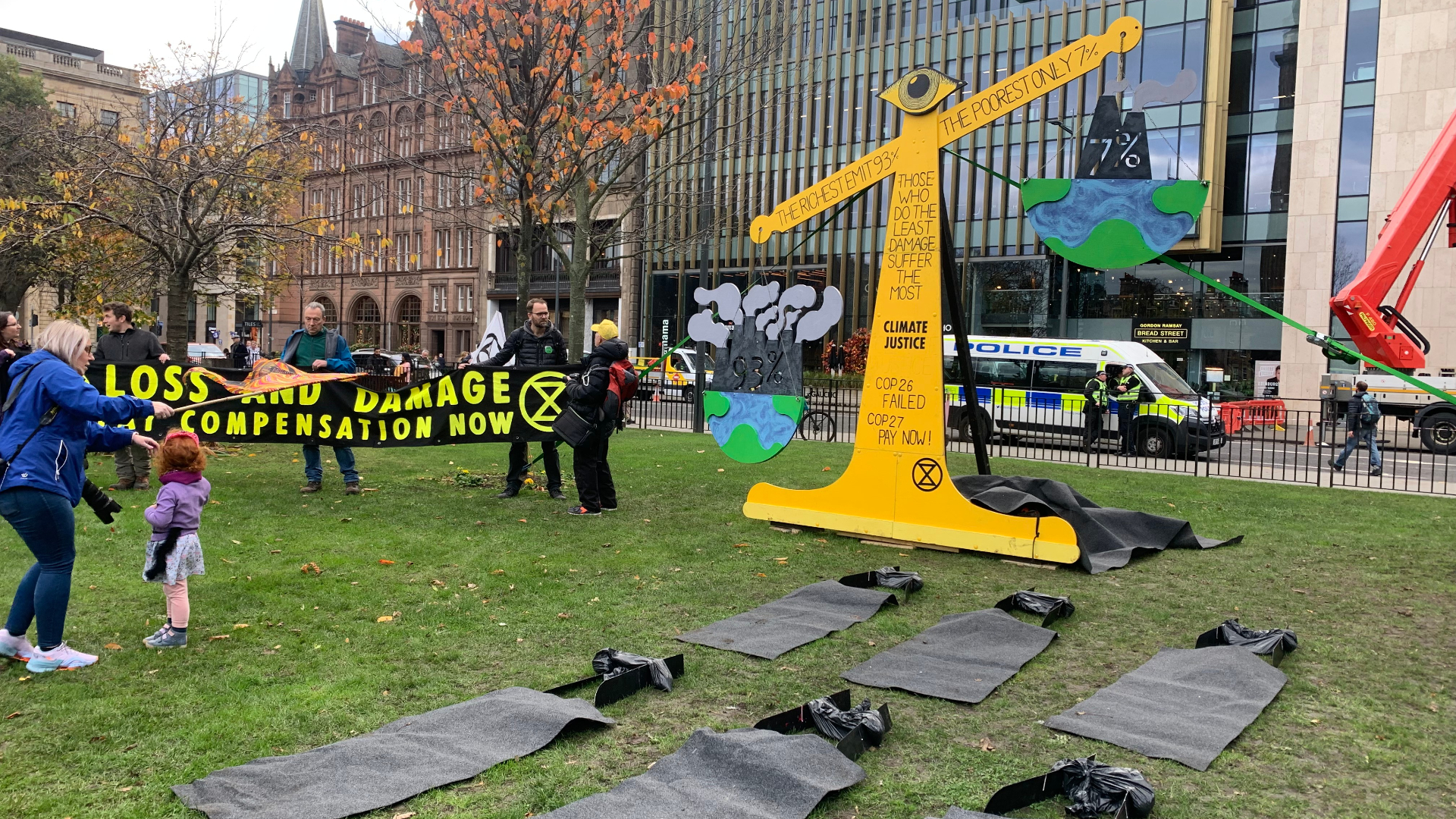 Friends of the Earth Scotland head of campaigns Mary Church said: "As world leaders gather once again to negotiate the future of humanity, thousands of people are marching to demand solutions to the climate crisis that put people and the planet first.
"The solutions to climate change are within grasp and only require the political will to deliver them urgently. Governments need to stop prioritising the demands of big polluters and start listening to the people instead. Putting an end date on oil and gas well within the decade, with a just transition to reliable, affordable renewables will help tackle the cost of living crisis as well as slashing emissions.
"There can be no climate justice without human rights, yet governments around the world including here in the UK are clamping down on civic space.
"We stand in solidarity with those already experiencing the impacts of climate breakdown and with the people of Egypt who are being denied their human rights by a brutal regime. "We support the call of the Egyptian human rights movement for the release of all those who are being unjustly detained including British citizen and human rights defender Alaa Abd El Fattah who is on hunger strike in prison."