A new Krispy Kreme store is set to open in Edinburgh later this month, offering customers the chance to buy doughnuts straight off the production line.
The Hotlight store will open its doors at new Edinburgh city centre development St James Quarter on June 24, creating 25 new jobs.
It will be the third Krispy Kreme store to open in Scotland alongside Hermiston Gait in Edinburgh and Braehead in Renfrew.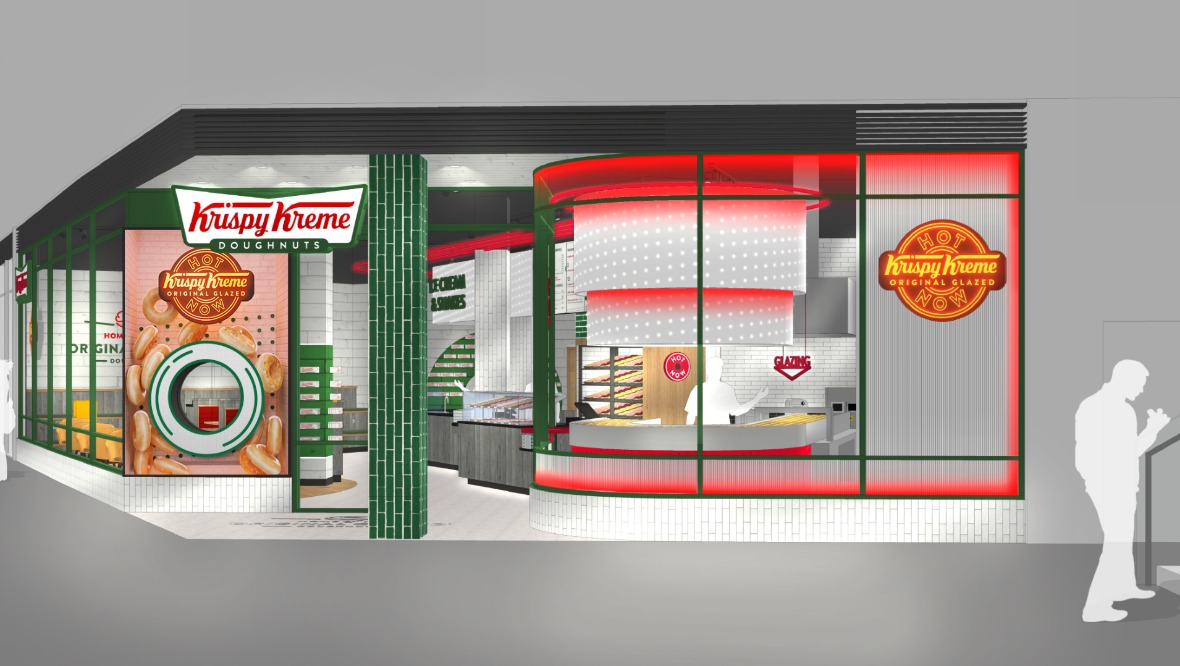 Hotlight stores offer customers the chance to buy freshly made glazed doughnuts straight from the production line whenever the 'Hot Now' sign is illuminated.
The St James store will offer six Hot Light hours a day, which is double the amount usually on offer.
Krispy Kreme's CEO Richard Cheshire said: "We are really excited to be opening our first Krispy Kreme store in Edinburgh city centre partnering with St James Quarter.
"We can't wait to create more smiles and bring the magic of our iconic Hot Original Glazed doughnuts, fresh off the line, to our fans in Edinburgh."