Friends and villagers have paid tribute to a 97-year-old woman who was murdered in her own home.
Annie Temple was suffocated by Sandeep Patel, the son of her doctor and a man she had trusted, in Kinglassie, Fife, in October 2019.
Patel, 38, was given a life sentence and ordered to serve at least 20 years in prison on Monday, having earlier been convicted by a jury.
Members of the tight-knit village – to which the Cumbrian moved in the 1980s – described Ms Temple as a private person, but one who always played her part in the community.
She was often seen at Kinglassie Parish Church services and would lend a hand during coffee mornings, where her specialism was washing the dishes.
"She must have washed thousands over the years," said fellow volunteer Tom Michie.
"She just liked to help – that was her contribution to whatever we were holding. She was a very quiet woman, no problems whatsoever to get on with."
Self-confessed "problem gambler" Patel had already cashed cheques in Ms Temple's name behind her back, and killed her after another attempt to steal money was blocked by her bank.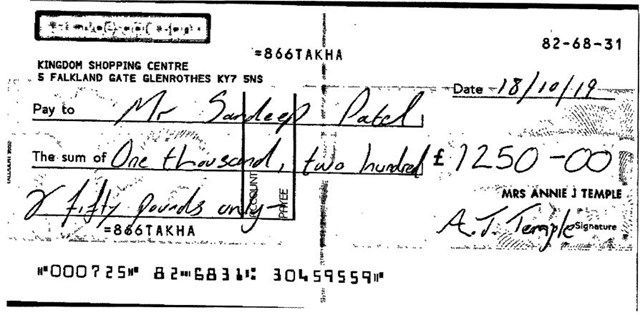 Police who found the widow's body in bed initially did not believe her death was suspicious – their subsequent launching of a murder inquiry left the village in shock.
Church elder Elizabeth Mitchell said: "I don't think there's any words we can use to describe what happened.
"It was a shock to the village for something like that to happen."
How did police catch the killer?
The murder probe revealed Patel had spent more than £109,000 over four years, winning around just a quarter of that back.
In a desperate need for cash, he struck up a relationship with Ms Temple by styling himself as a helpful friend.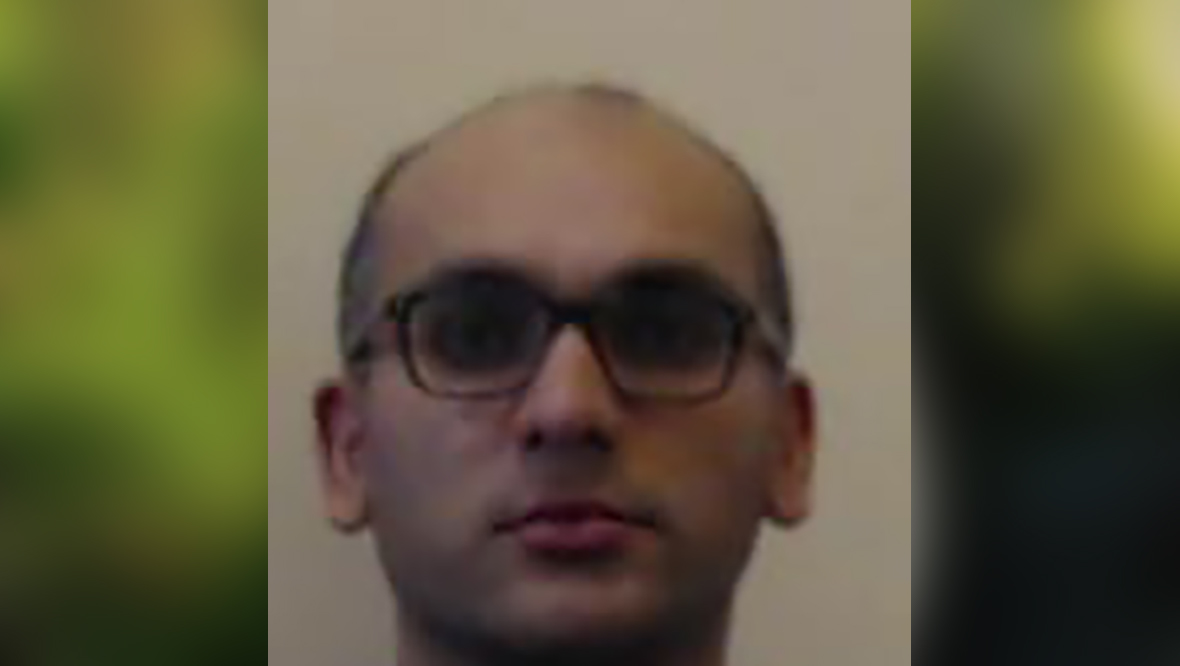 Medical researcher Patel cashed a number of cheques worth a total of £1500 in Ms Temple's name in the week before her death, but a bid to steal another £1250 two days before the murder was stopped by suspicious bank staff.
Police found text messages in which he told a friend his victim had up to £300,000 in her account, and discussed the value of her house.
CCTV evidence also proved Patel was near his victim's home on the morning of her death.
'She is missed'
Church goer Gordon Mitchell said he remembered Ms Temple sitting in her favourite seat on Sunday mornings.
"I used to love her accent, she had a north of England accent and she would get involved with anything we were doing," he said.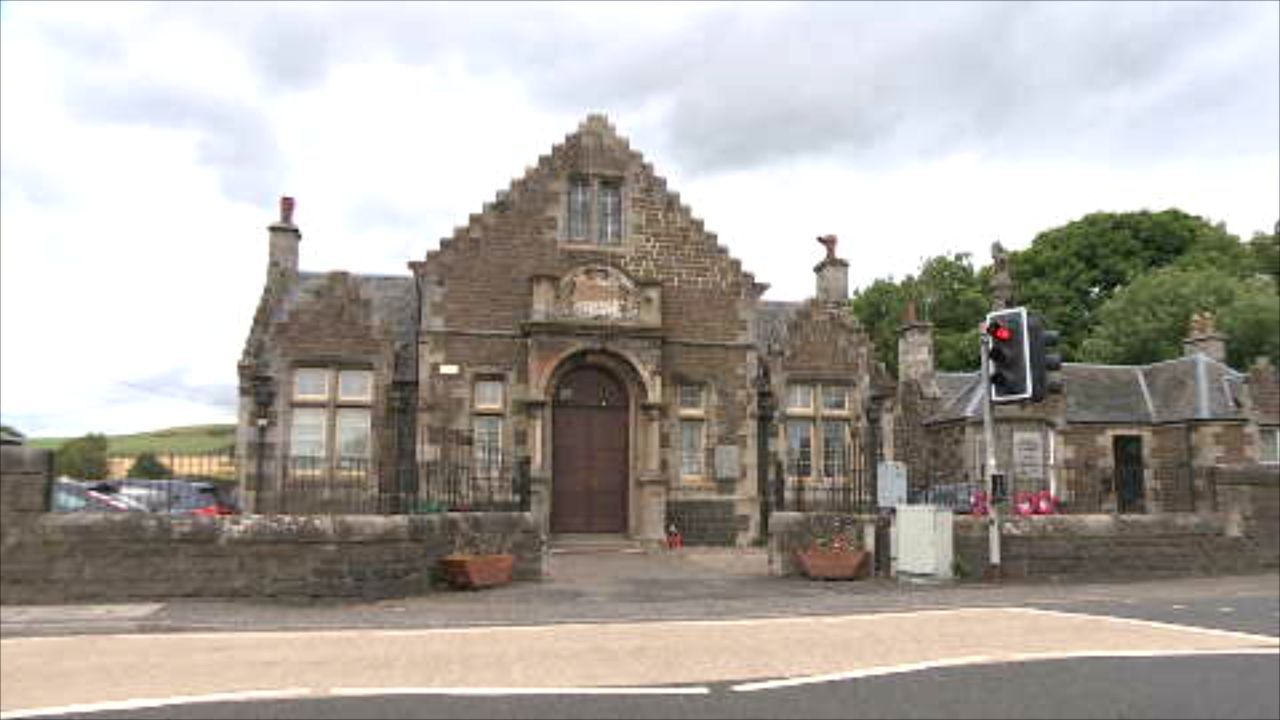 "I still think about her sitting in that pew – second pew from the front every Sunday, until she wasn't able to come to church.
"She was a very giving, caring person. She is missed."
Trial marred by delays
The trial in June was hit by several delays mostly sparked by Patel, who appeared in the dock in crutches.
His claims included fears he had Covid, that he could not concentrate on evidence due to "ringing" in his ears and that he had not taken medication before leaving prison, where he was on remand.
At one stage, solicitor advocate Iain Paterson withdrew from defending him, to be replaced by QC Mark Stewart.
A total of four new juries were picked before a trial was finally completed.
'He brutally murdered her'
David Green, procurator fiscal for homicide and major crime at the Crown Office, said: "Sandeep Patel took advantage of the trust fostered by his family's relationship with Annie Temple and used it to defraud her of her money.
"When Ms Temple then discovered his betrayal, he brutally murdered her.
"It's thanks to painstaking work by detectives and prosecutors that Patel has been brought to justice.
"Our thoughts are with Annie Temple's loved ones as they attempt to come to terms with her murder."