The family of a teenager who spent nearly a decade fighting a rare form of nerve cancer said they are hopeful she has been cured by an experimental vaccine in America.
Ashlee Easton, 15, was diagnosed with stage four neuroblastoma in 2012, aged just six, after complaining of having a sore stomach.
The youngster, from Brightons, Falkirk, was treated with radiotherapy and a stem cell transplant in Glasgow after being diagnosed but relapsed three times.
Desperate mum Lisa, 48, began researching alternative treatments and discovered a bivalent vaccine treatment available in America from online forums.
The vaccine contains two antigens that trigger an immune response in the patient – hopefully creating antibodies to attack the cancer as well.
The family raised £239,000 for the treatment at the Memorial Sloan Kettering Cancer Centre (MSKCC) in New York where Ashlee first went for clinical trials in March 2020.
She was given the all-clear in October 2020 but had to return in December that year to complete a further four weeks of treatment, with mum Lisa and dad Donald, 53.
Mum-of-two Lisa said: "I was desperately researching everything and there were two options I found.
"When I spoke to her consultant he wasn't sure about the first but when I mentioned the bivalent vaccine he said that he would support us if we wanted to go done that route."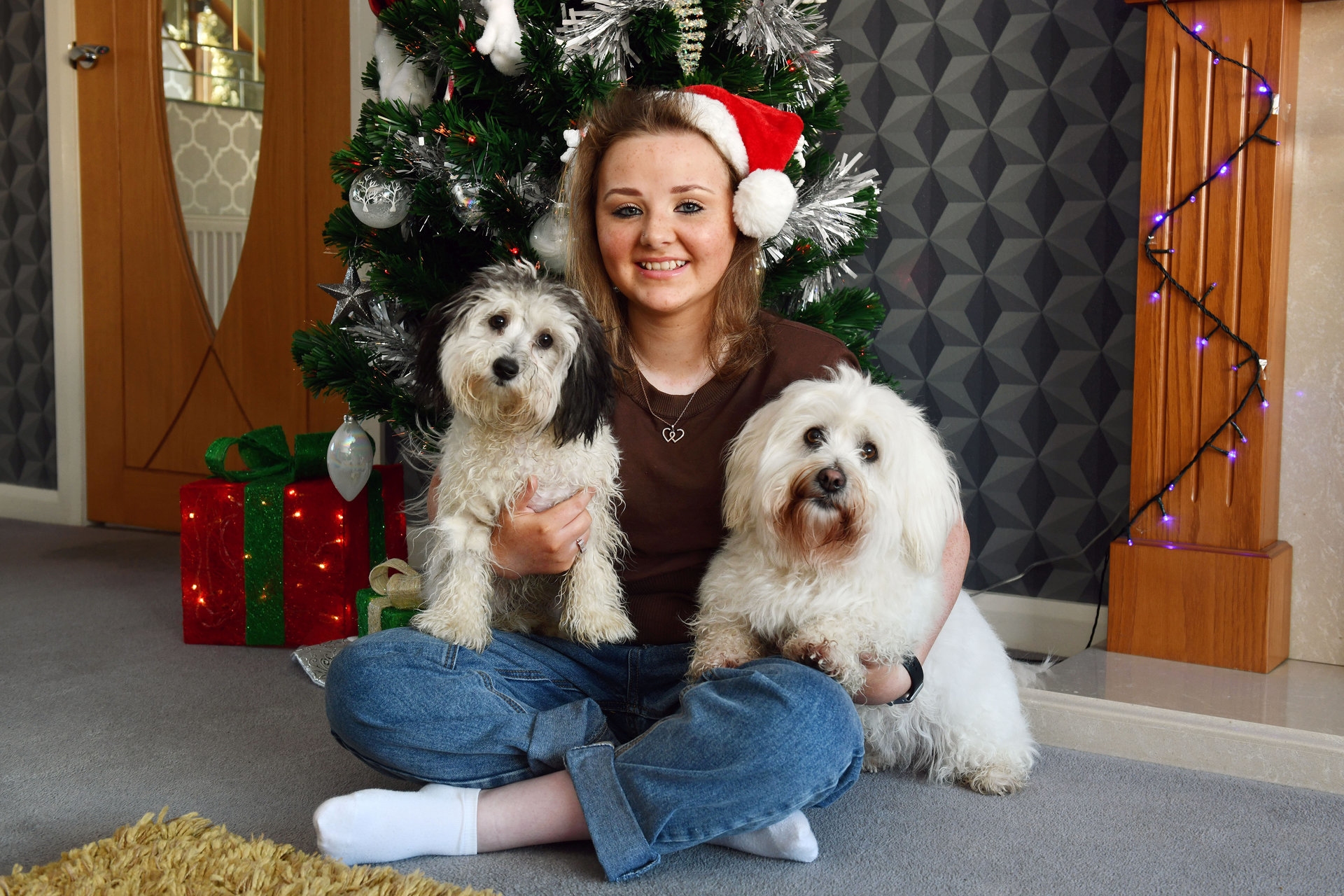 Lisa said going to America was 'horrendous' because of Covid restrictions – but that it was 'worth it' and is hopeful it will be the last treatment Ashlee needs.
The family were stuck in the city for nine weeks, scared to leave the hotel due to the pandemic.
Lisa said: "We knew about the vaccine treatment because I'm on forums and had heard about kids who had relapsed multiple times who were doing well on it.
"I thought, we just have to do this to give her the best chance, she has put up such a battle throughout the years.
"She was diagnosed when she was six and I thought she just didn't want to go to school because she kept complaining of having a sore tummy and thighs.
"I gave her some Calpol and she settled down and it wasn't until the end of January she was coming up with symptoms again.
"The doctors in Falkirk gave her morphine and within ten minutes she had settled down and we thought there was something not right."
Ashlee was transferred to Royal Hospital for Sick Children in Glasgow where medics discovered she had stage four neuroblastoma.
Lisa said: "We thought we've got a fight on our hands here.
"We said we will do whatever it takes."
Ashlee went through chemotherapy, surgery, a stem cell transplant and immunotherapy in Glasgow – but despite extensive treatment she relapsed three times.
They family hope Ashlee will remain cancer-free.
Lisa added: "As far as we can see it has worked but we don't find out any data on it or how her body has reacted to it.
"We're not going to know so they will keep scanning her in Glasgow every three months.
"We need to keep our fingers crossed that this is training her body to fight it.
"I wouldn't have done this if I didn't think there was a good chance because it's put her through a lot of stress.
"Putting ourselves through going over there during Covid, it's really been stressful.
"We wouldn't have done it if we didn't believe in it.
"It has been a tough time but all worth it."