A large public health team has been working "flat out" to contact trace potential cases of a significant E. coli outbreak in East Lothian.
An investigation is under way after 28 cases of the infection were confirmed with a number of ill children taken into hospital.
Dr Graham Mackenzie, consultant in public health medicine at NHS Lothian, said he has been involved in similar outbreaks in the past and they are always of "significant concern".
"We were quick off the mark; we asked the nursery to close promptly, which they did," he told STV News.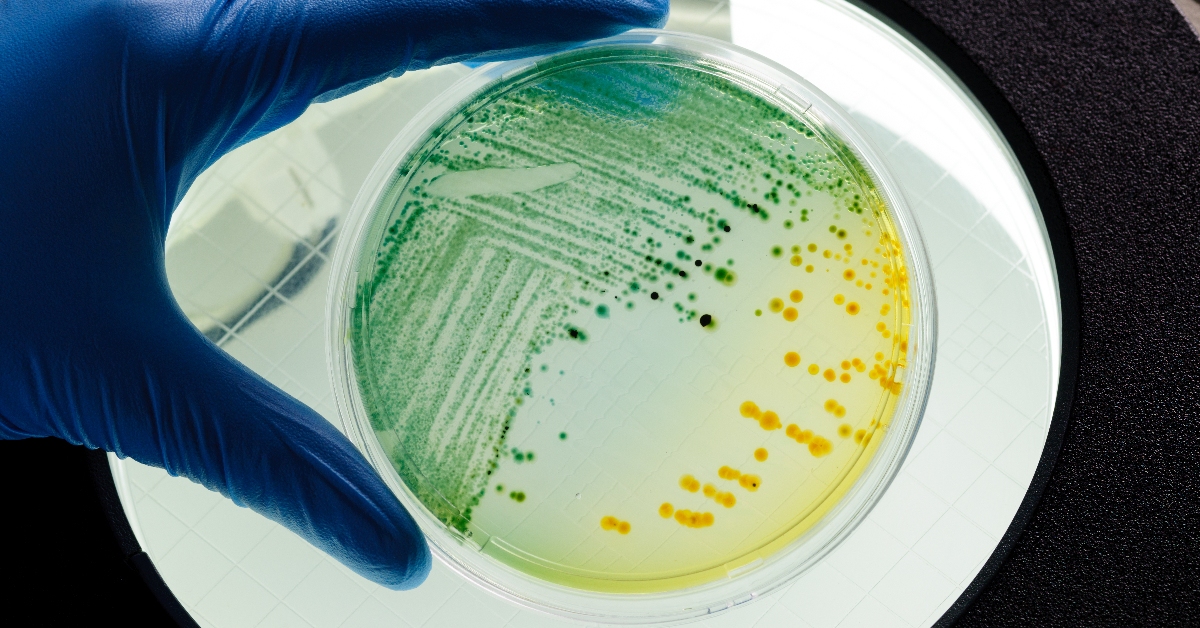 "We've been working with the families. We have a big team of people who have been working flat out to contact families, to contact staff, and to inform them of the potential symptoms, ask them to come forward, and to manage the outbreak."
All of those affected so far have been linked to Church Road Pear Tree Nursery in Haddington, which NHS Lothian asked to close this week.
Another nursery nearby has also been shut after a number of suspected cases developed there.
Dr Mackenzie warned that an E. Coli outbreak like the one in East Lothian can pose a considerable risk to human health.
"E. coli can be a very serious infection," he said.
"It can cause a nasty diarrheal illness that can sometimes get into the bloodstream and sometimes affect the kidneys."
NHS Lothian is working with the Care Inspectorate, Public Health Scotland and Church Road Pear Tree Nursery to reduce the risk to children and staff.
"E. coli is a bug that we all have in our bowels, it's a common bug, and usually it causes no problems at all," Dr Mackenzie said.
"There are sometimes, however, a small subset of E. coli, different types of bugs in that family, that can cause problems to human health.
"Sometimes that will be a common infection like a urinary tract infection (UTI), easily treated and no risk to other people.
"Sometimes it will be an infection of bowel that causes a more significant infection and it can be spread more easily, especially between younger kids and older adults."
Dr Mackenzie and NHS Lothian are urging people to take simple steps to help reduce to transmission of the bug.
Washing hands with warm, soapy water after using the toilet and before preparing, serving or eating food is key, he said.
Of those admitted to hospital in NHS Lothian, some are there only as a precaution and all are in a stable condition.
But so far medics have been unable to identify a specific source of the E. coli with advanced microbiological testing ongoing to determine the strain of the infection and any links.
E. coli is a bacterial infection that causes illness in people. The symptoms range from mild loose stools to severe bloody diarrhoea. The most serious complications can lead to blood poisoning and kidney failure
There is no specific treatment for the infection and most people who are infected get better without medical treatment. However, those who have symptoms, or are concerned, are advised to contact their GP or NHS 24 on telephone number 111.
An outbreak closed a nursery in the Borders in May. Cherrytrees nursery in Hawick was forced to temporarily shut with anyone who attended or worked at the nursery, and who could have been exposed to the infection, told to stay at home and be tested to help contain the spread of the illness.
The outbreak in East Lothian comes after research revealed dangerous pathogens including norovirus and E.coli "colonise" plastic waste washing up on Scottish beaches long enough to cause harm to swimmers.
Researchers found imperishable items including cotton buds and wet wipes contained "concentrated reservoirs" of bacteria which could be picked up by humans after being pulled from popular bathing waters.