Warning: Article contains graphic images
A swan has been shot in the head and a gull killed with a catapult in an Edinburgh park.
A number of teenagers were seen firing the device at the swan at Forthquarter Park by a witness on Saturday.
The member of the public reported the incident to the Scottish SPCA after the bird appeared to pass out from the strike.
The bird's head was left bleeding as it struggled to keep it up.
SSPCA inspectors attended and also found a gull that had been shot dead with a ball bearing to the head.
SSPCA inspector Fiona Thorburn said: "We received a call from a member of the public on Saturday reporting an injured swan. The witness had seen a number of teenagers firing a catapult at the swan.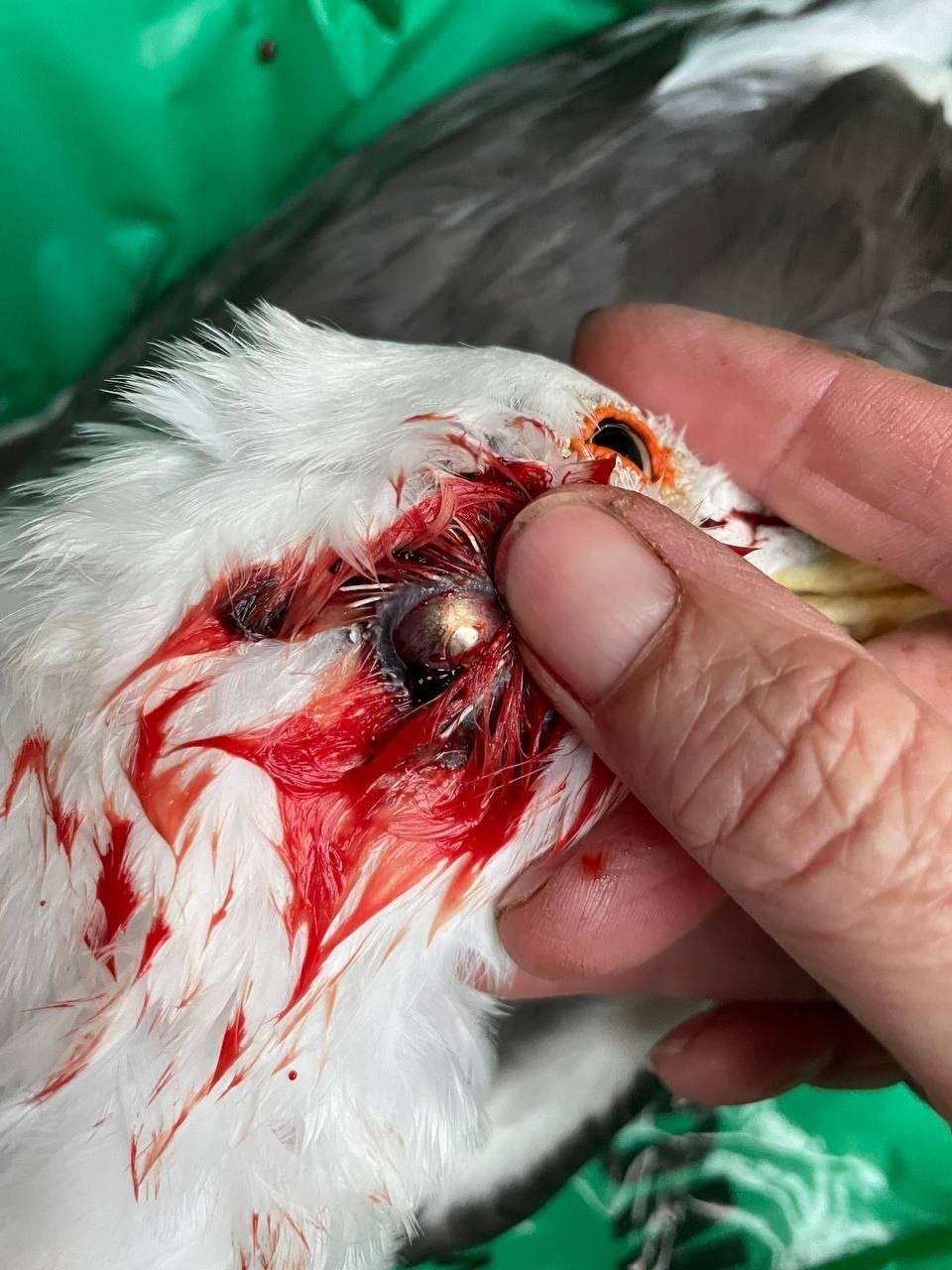 "The swan was struck in the head so hard they were knocked unconscious but they came round and started swimming away. However, the bird's head was still bleeding and they were struggling to keep it up.
"When we attended we saw the swan but were unable to catch them to assess their injuries. Sadly, we also found a gull that had been killed by a ball bearing to the head and we are now concerned that the swan may have a similar wound.
"This was a deliberate attack on wildlife, causing suffering, injury and death.
"We have reported this incident to the police but if anyone has any information that could help us piece together what happened to the swan and gull, we would ask that they contact our confidential animal helpline on 03000 999 999."