A swan had to be rescued after becoming stuck to a tree by a hook through her beak.
The female bird became trapped just weeks after her partner had to be taken to a local veterinary surgeon due to injuries from a fishing hook in Livingston.
The Scottish Society for Prevention of Cruelty to Animals (SSPCA) was called out to Pumpherston Golf Club to help the swan.
Animal rescue officer Hilary Innes said: "We were alerted to the distressed swan at around 12pm on 29 April when a golfer on the course noticed the bird appeared to be struggling to get out of the water.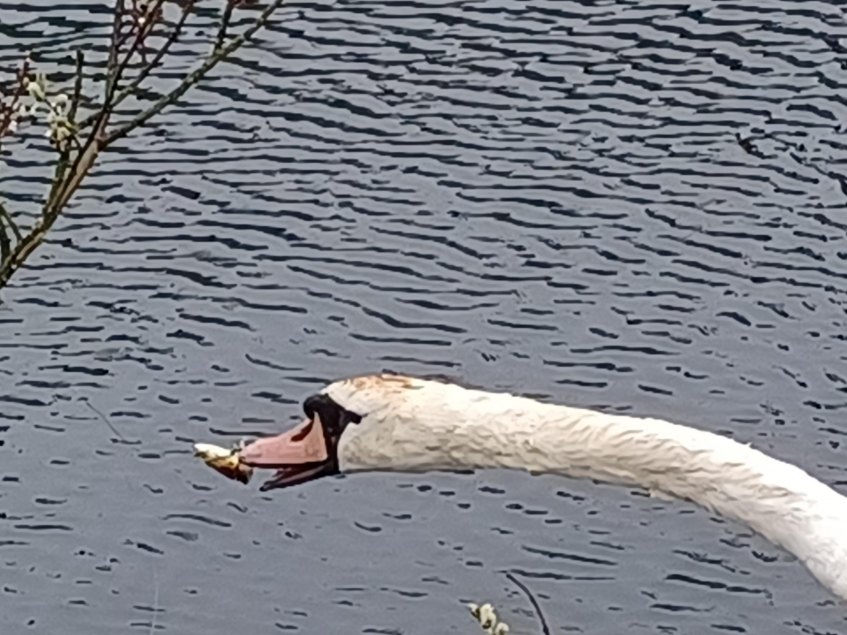 "When we attended, we discovered that the swan had a hook through her beak which had become attached to a tree.
"We were able to rescue the swan and remove the hook. Amazingly, she was unharmed and could be released on the spot.
"This incident has come just weeks after we had to take her mate to a veterinary surgery due to injuries also caused by a fishing hook. We are further aware of a duck and some other waterfowl in the area being affected by discarded fishing items.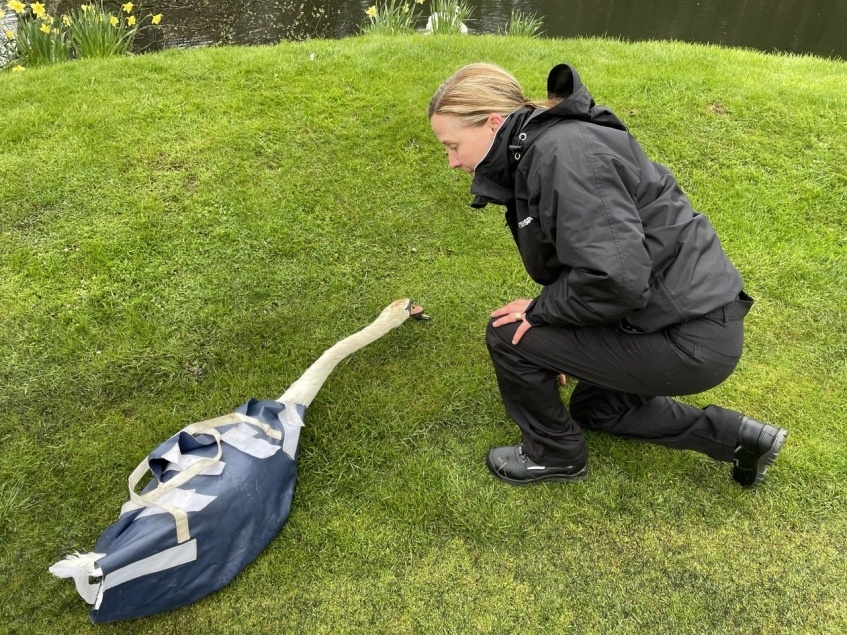 "Although the vast majority of anglers are very responsible and take care to clear away their equipment after they've used it, there is a minority of people who fish and don't respect the environment and the wildlife that inhabits it.
"We're urging anyone fishing in this area, or anywhere in Scotland, to show some consideration and clear away every last piece of fishing equipment. This really could save an animal's life."
If you find an animal in distress, you can call the Scottish SPCA animal helpline on 03000 999 999.