STV's own Kelly-Ann Woodland is among legendary faces including David Hasselhoff and Lorraine Kelly to be immortalised in a new mural in the Scottish capital.
The enormous artwork, on Edinburgh's North Bridge, was completed by Chris Rutterford, one of Scotland's leading muralists in an effort to spruce up the area.
The street has been boarded up and partially closed for years while construction work on the bridge continues.
"The hoardings were rubbish, they were horrible and I always envisaged this mural should be a tourist destination," Chris said.
"What I do is provide soul for areas, so this is no longer a wall. When we arrived 2 days ago, there was no one around here. Now there's a constant footfall of people."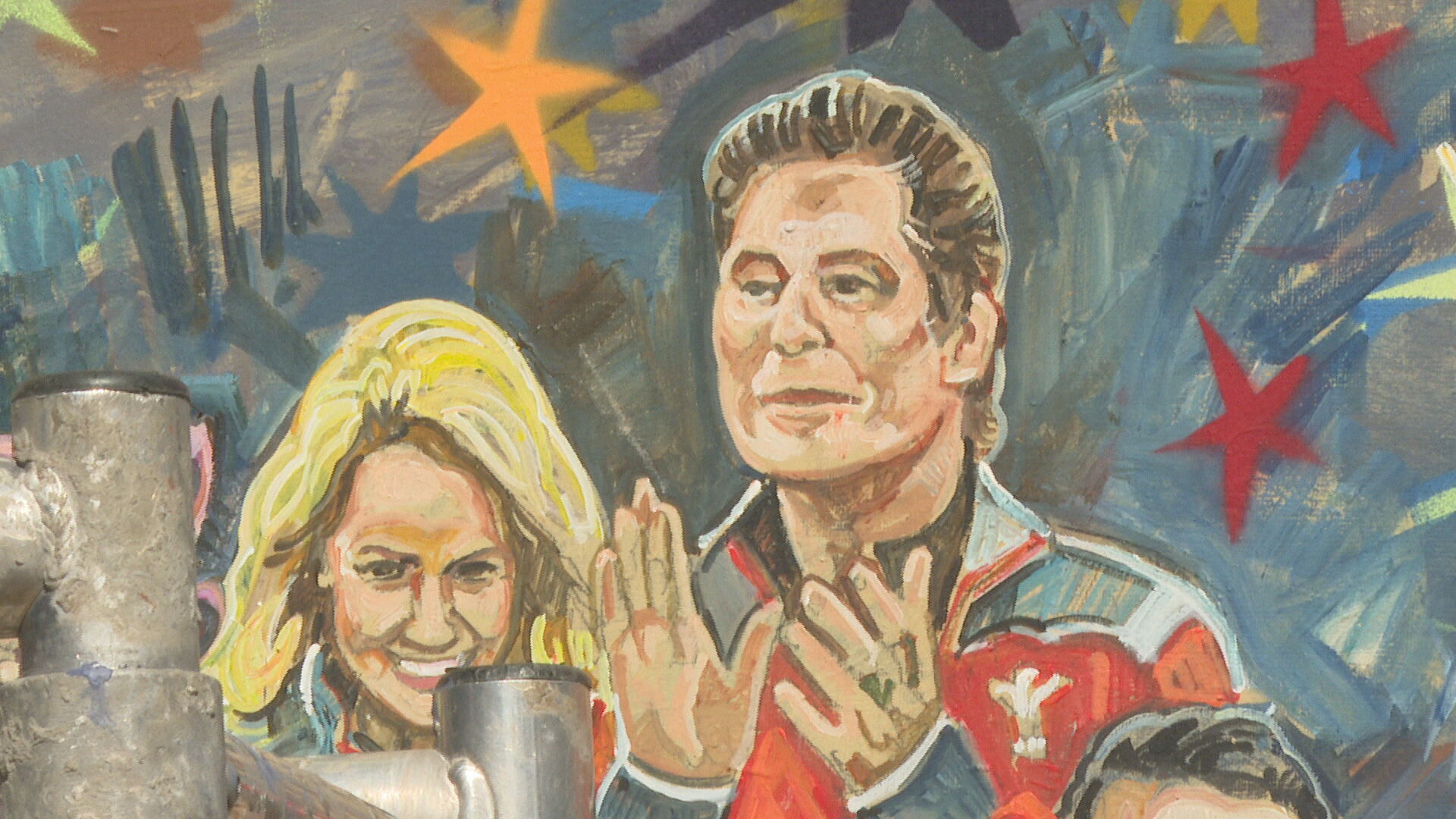 More than 3,500 faces feature on the mural, the core of which has been in storage for years after Chris first began work on it back in 2003.
"It's always ate at me, it shows creativity and grit. But I wanted to finish it."
Kelly-Ann said she was "stunned and honoured" by the decision to be painted by Chris.
She said: "It's not often you get to say you've been made into a piece of art … but that's exactly what's happened! I had no idea at all … until we were on air and up popped my face.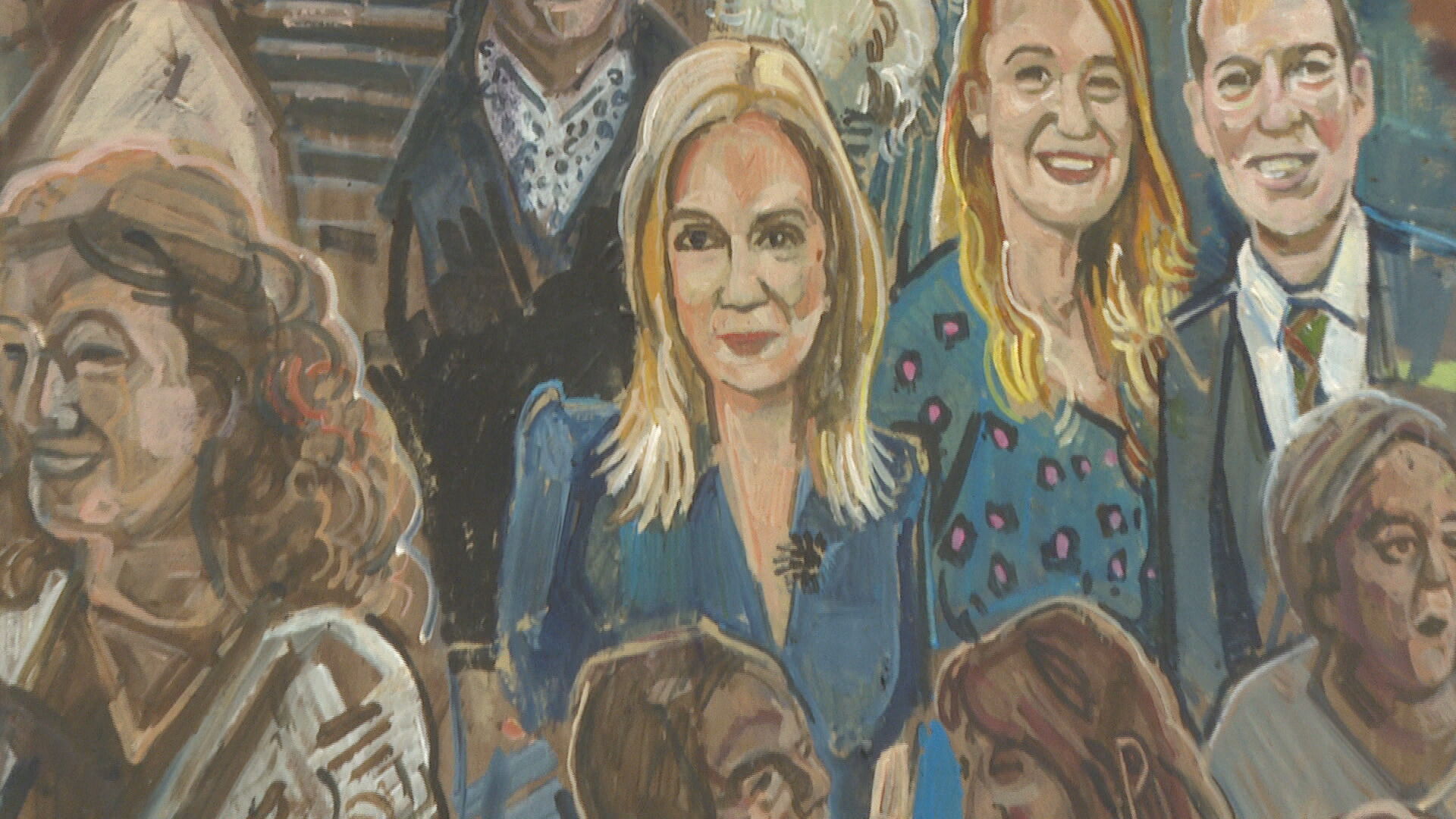 "Truly stunned and honoured Chris Rutterford chose to paint me, alongside my good colleague Laura Alderman.
"Of course, John was quick off the mark to cheekily quip – on air – that I was 'no oil painting'.
"He insists he meant it in the literal sense since it wasn't an oil painting; it was a mural. But I'm not entirely convinced by his explanation."
STV's Laura Alderman was also featured on the piece – but this isn't her first rodeo.
She said: "After I covered Chris' art work in the Colinton Tunnel in Edinburgh in 2019, its become a bit of a running joke that he paints me into all his murals.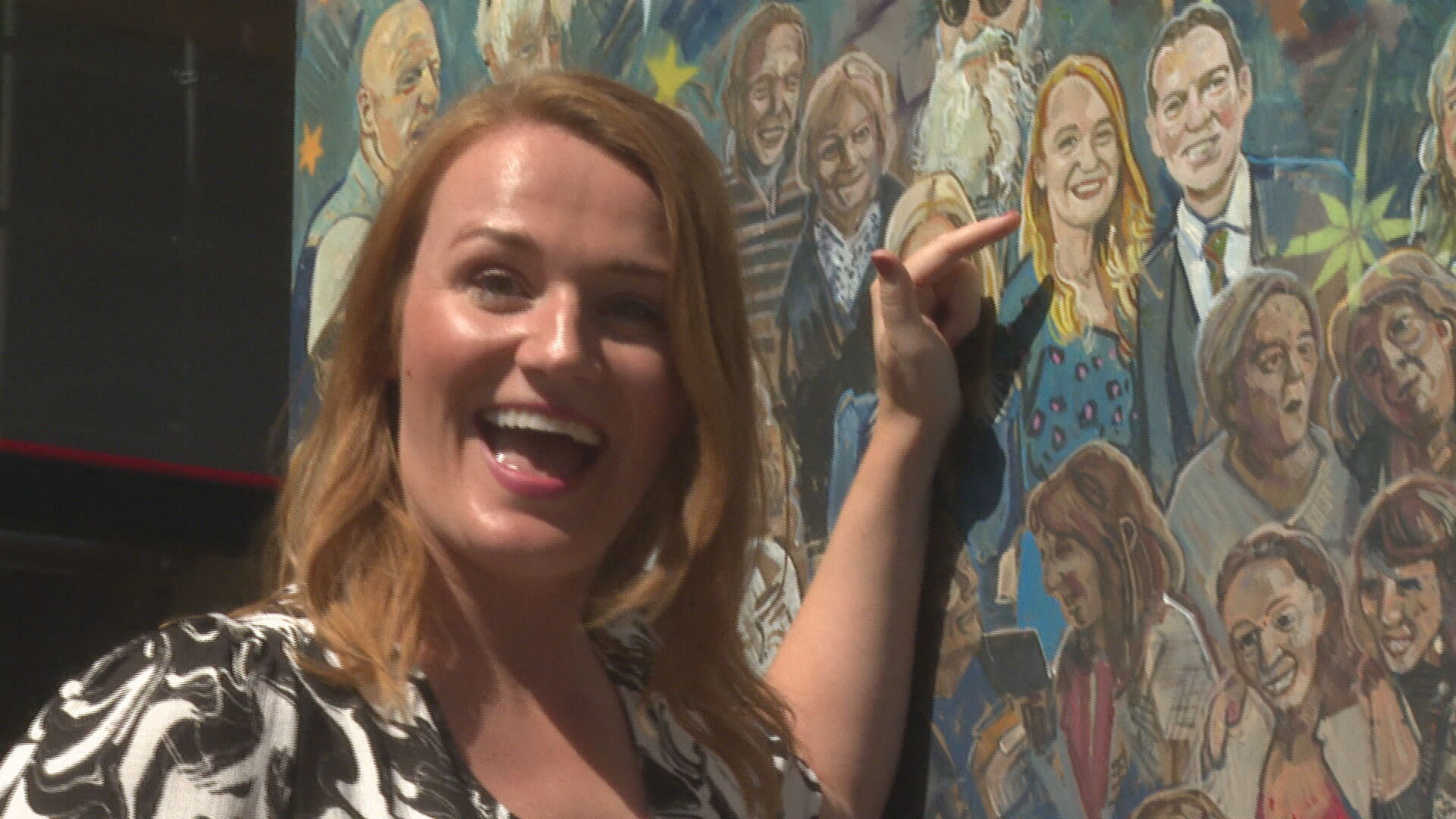 "This is the third one I've been featured in now! It's an honour and always a lovely surprise to walk past and see yourself on the wall!
"And even better to be standing next to my lovely colleague Kelly-Ann! "
The council approached Rutterford last year to smarten up hoardings, but they were struggling with the budget for it.
He said: "A company called Rapyd were doing street art throughout Scotland, and they said to come up with a mural that will help small businesses and find us a wall."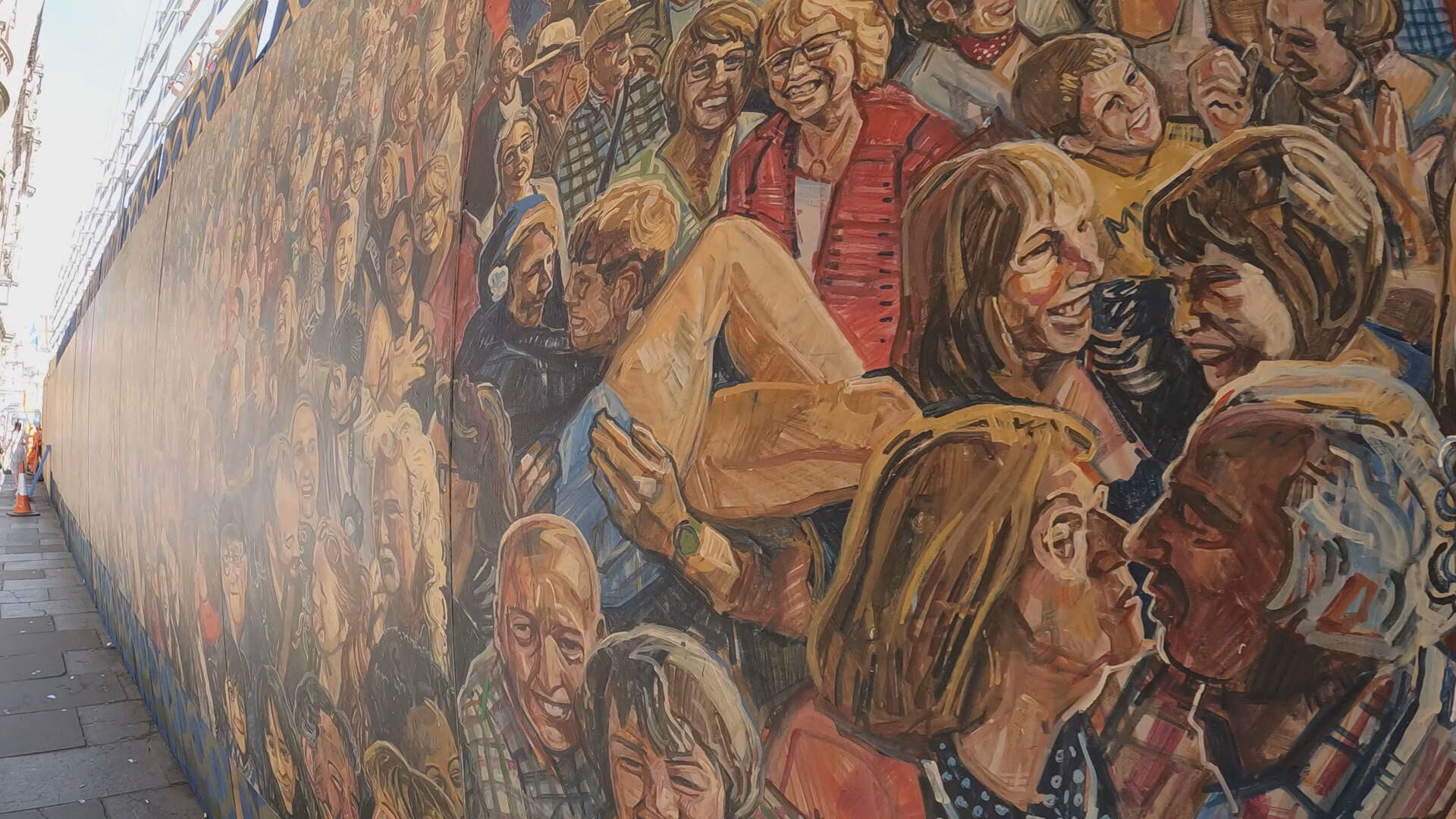 And after three weeks, the artwork is almost complete.
It is hoped the painted crowds will draw in real ones as businesses have reported a slump in sales and footfall due to the lengthy construction work.
"The hoarding here before was a real eyesore," says Edinburgh City Council's transport convenor councillor Scott Arthur.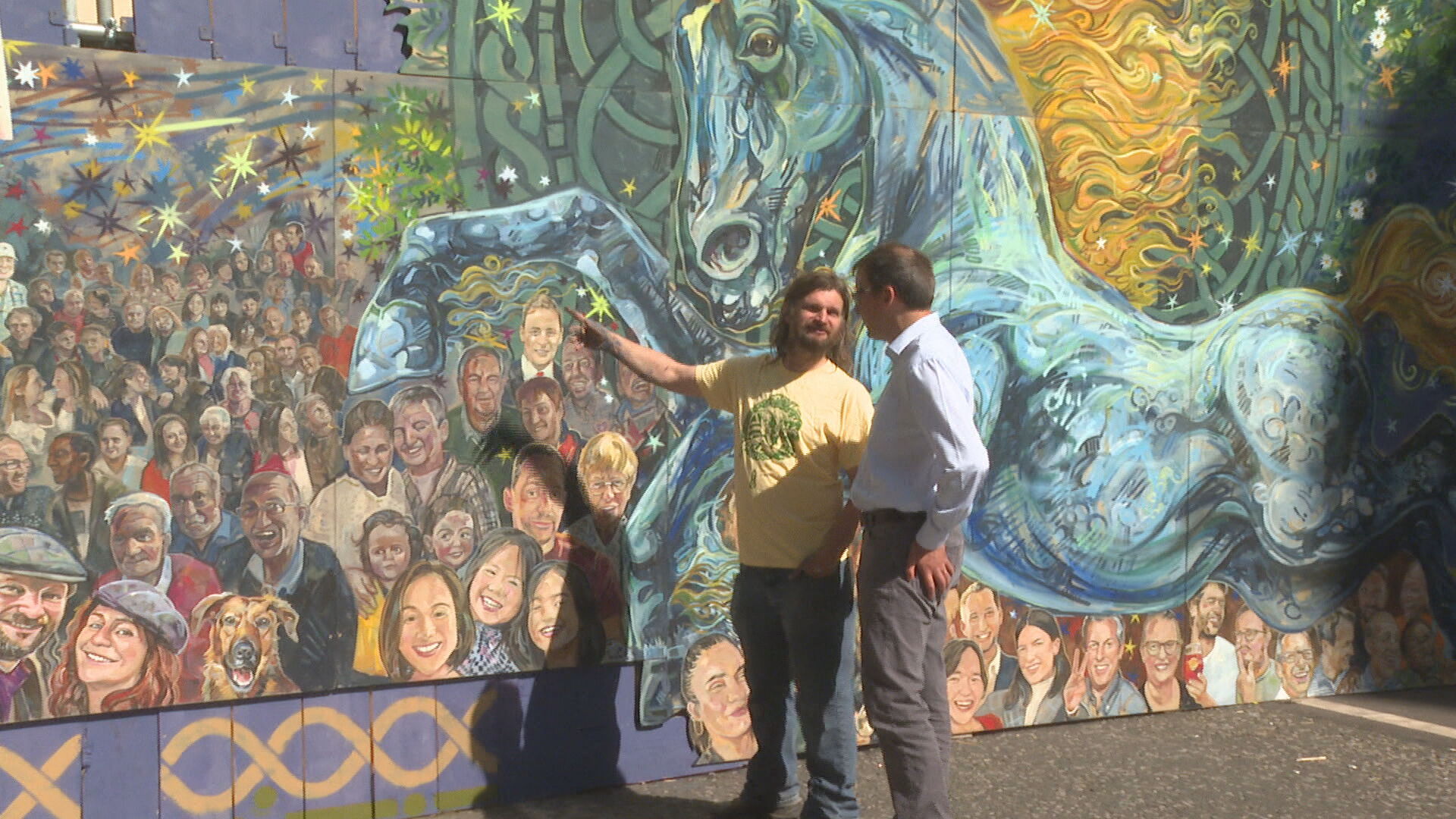 "Chris has transformed it into something people will come to see and hopefully step into the businesses."
Some extra boards will be added to the North Bridge mural over the next few weeks and will likely be in place for years to come.
The restoration work isn't expected to be completed until 2025, at a cost of £62m.
STV News is now on WhatsApp
Get all the latest news from around the country
Follow STV News
Follow STV News on WhatsApp
Scan the QR code on your mobile device for all the latest news from around the country