Strikes across 15 councils in Scotland will go ahead despite an improved pay offer for workers.
Unions are due to meet with COSLA (Convention of Scottish Local Authorities) on Tuesday but while industrial action continues in Edinburgh, disruption in a further 14 local authorities will happen as planned.
It comes as waste workers in the capital continue a 12-day strike in the final weeks of the Edinburgh festival leaving bins overflowing.
Alison Maclean, Unite industrial officer, said: "There remains insignificant detail on the 5 per cent pay offer, and what this in reality means for the lowest paid workers.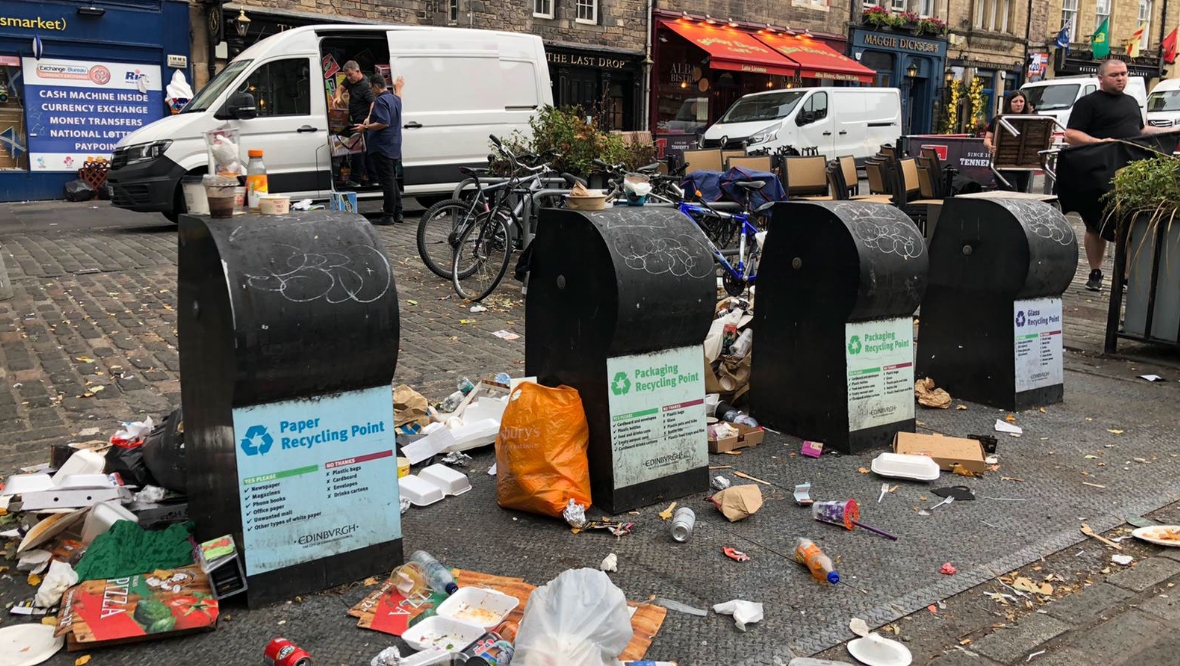 "At this moment the offer from COSLA remains a vague aspirational pledge but Unite can't take anything to our wider membership unless we have specifics and guarantees."
GMB Scotland senior organiser Keir Greenaway said: "Our members want clarity from COSLA about whether this proposal comes with the assurance of a flat rate award, a key demand of the union pay claim.
"The prospect of the highest paid getting the biggest cash increases in any offer would be unacceptable, let alone one that is still well below inflation."
Nicola Sturgeon has said she hopes the new pay offer will end the "disruption" in Edinburgh – where the strike has left litter bins overflowing across the city.
Sturgeon, speaking during a visit to Aberdeen, said: "We live in a really challenging time with inflation in double figures right now, which is why the Scottish Government is determined to deliver – as far as we can and to facilitate as far as we can – fair pay deals.
"We've provided – and the councils are the employers of the workers that you're referring to right now – we've provided more resources to local authorities to try to facilitate a fairer pay deal and I'm glad to see that COSLA has now put on the table a 5% pay offer and I hope that now paves the way to these issues being resolved."