A North Berwick family who grew 6,000 pumpkins as part of homeschooling activities during lockdown have opened their farm to visitors who can pick one from their patch.
As well as traditional Halloween pumpkins, Russell and Lucy Calder and their three children Maisie, Louisa and Charlie also grew specific varieties of culinary pumpkins on their farm right in the heart of East Lothian.
They are keen to encourage Scots to eat more pumpkins this year and shine a light on what they believe to be the jewel in autumn's seasonal crown.
The food waste associated with pumpkins is the real horror story of Halloween, far scarier than the ghouls and witches haunting our imaginations on October 31.
Lucy said: "This year visitors can pick from over 6,000 pumpkins grown from seed by Russell and I and our three children. It certainly added a different slant to homeschooling during lockdown.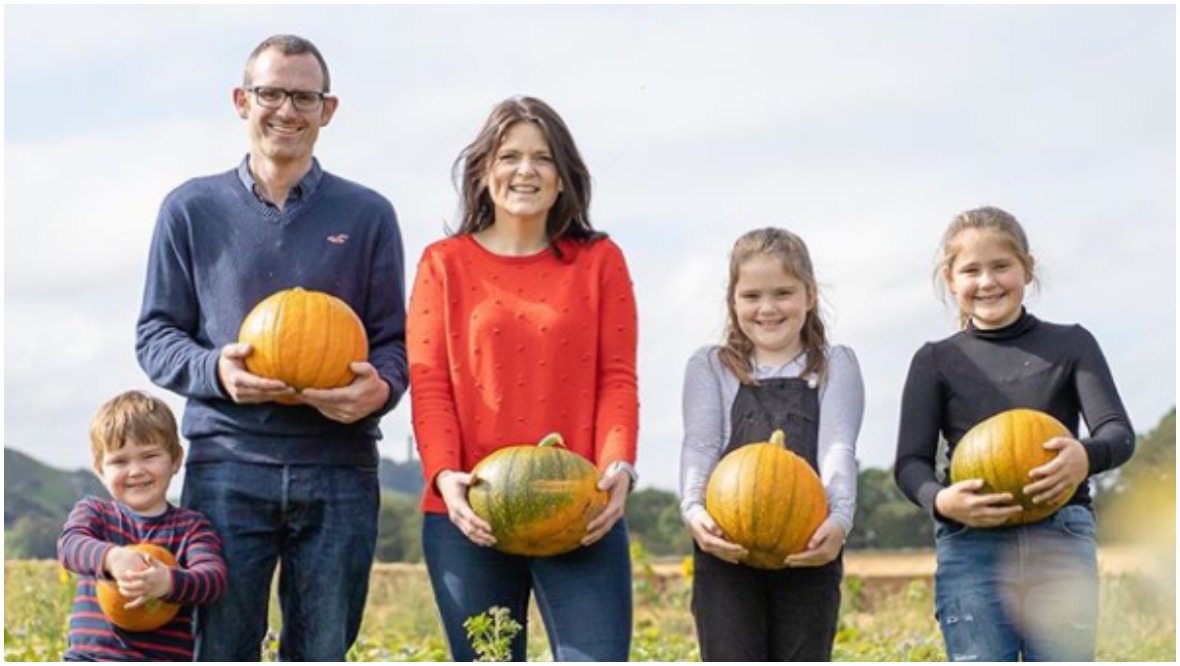 "We're really looking forward to welcoming new and familiar faces back to the The Patch at Kilduff this year, allowing them to enjoy wholesome family fun on our farm.
"Picking your own pumpkin ahead of Halloween is not only a great day out whatever age you are, but it's also an opportunity to connect with nature and really learn and understand where our food comes from, something we are really passionate about.
"After all pumpkins are not just for creating ghoulish doorstep decorations but are versatile, nutritious and delicious, whether grated, mashed, baked or roasted.
"The possibilities are endless and incredibly tasty."
"Growing all these pumpkins was hard work, but a lot of fun," said Maisie, 11.
"You can cook lots out of them, but my favourites are pumpkin pie and pumpkin soup" added eight-year-old Louisa.