A typo in a spreadsheet was part of a "collective failure" that led to the delayed opening of a new children's hospital, a report has revealed.
Following numerous delays, the Royal Hospital for Children and Young People in Edinburgh was eventually set to open last summer.
However, with only a few days before the first patients were due to arrive, the Scottish Government stepped in to stop it from opening after inspectors found a safety flaw in its ventilation system.
In a new review commissioned by NHS Lothian, audit firm Grant Thornton found "human error" in a 2012 environmental matrix spreadsheet.
It wrongly stated that the ventilation system had to be able to change the air in critical care areas four times each hour, instead of the required ten.
The auditors stated: "This looks to be, based on our review, human error in copying across the four bedded room generic ventilation criteria into the critical care room detail."
During the tendering process in 2013, one of the bidders submitted a revised environmental matrix with the correct air changes. However, it failed to raise questions and the independent contractors hired for the project also did not pick up on the oversight.
The mistake was missed in what the auditors described as a "collective failure".
The report also cited the complexity of the project as a factor in its problems.
In their overall conclusion, the auditors stated: "Our review identified a collective failure from the parties involved.
"It is not possible to identify one single event which resulted in the errors as there were several contributing events.
"Additionally, there were a series of factors external to NHS Lothian which influenced and shaped the project which were not within the direct control of NHS Lothian.
"These factors contributed to the complexity."
The ventilation issues were only discovered following independent checks after the hospital was handed over to NHS Lothian and the £1.4m monthly repayments had started.
Remedial work worth £16m was carried out and the hospital began to deliver outpatient services last month. However, the hospital's full opening date – scheduled for the autumn – is under review due to the Covid-19 pandemic.
In response to the review, NHS Lothian said it had already addressed a number of the recommendations for improvement.
Calum Campbell, chief executive, said: "NHS Lothian commissioned this internal audit report to look at the governance and internal controls around the Royal Hospital for Children and Young People, the Department of Clinical Neurosciences, and Child and Adolescent Mental Health Services at the Little France campus.
"The auditors were also asked to identify any recommendations for improvement to ensure they could be incorporated into future building projects.
"We would like to acknowledge the extent of analysis that the chief internal auditor has undertaken, particularly the review of complex and significant documentation which relates to the project and spans 12 years.
"Recommendations in relation to decision-making, clarity, clinical engagement and involvement of external advisers have been made.
"Some areas identified have already been addressed and others will be implemented within the agreed timeframes to ensure that future capital projects will benefit.
"The Department of Clinical Neurosciences and children's outpatient services have already settled into their new home and we are looking forward to the full opening as soon as possible."
Donald Cameron MSP, Scottish Conservative shadow health secretary, said it must be "one of the costliest human errors in history when it comes to a project being delayed".
He added: "For years, children and families have been waiting patiently for a new sick kids hospital only to find it has been delayed again and again.
"To now discover that this delay was down to a mistake in a spreadsheet is absolutely astonishing, and frankly beggars belief.
"The whole episode of the new sick kids hospital in Edinburgh has been woefully mishandled by the SNP government and the current inquiry must ensure that those responsible do not get away with their collective failures.
"For a mistake like this to lead to a delay of eight years in opening this hospital shows a complete lack of accountability and management at the heart of this project, and it's now even more important that Jeane Freeman gives answers to the very serious questions raised by these new revelations."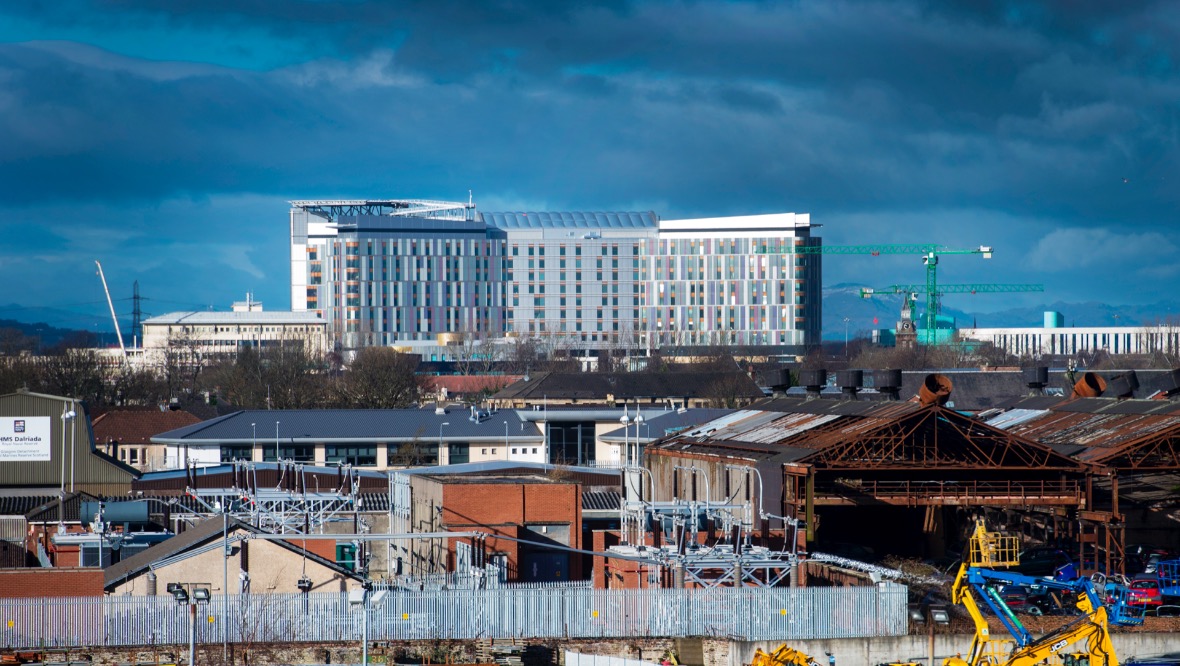 A public inquiry into the issues at the hospital as well as Glasgow's Queen Elizabeth University Hospital (QEUH) is currently under way.
Ordered by health secretary Jeane Freeman and chaired by Lord Brodie, its "overarching aim" is to consider the planning, design, construction, commissioning and, where appropriate, maintenance of both the QEUH and the Royal Hospital for Children and Young People.
It intends to ascertain how the problems occurred, how they could have been prevented, their impact on patients and their families, and whether the buildings provide a safe environment for "the delivery of safe, effective person-centred care".
The inquiry will then make recommendations to ensure that any past mistakes are not repeated in future NHS infrastructure projects.
A Scottish Government spokesperson said: "The safety and well-being of all patients and their families is our top priority and should be the primary consideration in all NHS construction projects.
"A public inquiry is under way to help us understand the issues that affected both the Queen Elizabeth University Hospital campus site in Glasgow and the Royal Hospital for Children and Young People and Department of Clinical Neurosciences site in Edinburgh.
"It will also make recommendations to ensure that any past mistakes are not repeated in future NHS infrastructure projects.
"These issues were identified in the KPMG report which was published by the Scottish Government in September 2019. This is why we confirmed that a new body will have oversight for the design, construction and maintenance of major infrastructure developments across NHS Scotland.
"While the new body will not be launched until April 2021, an interim review service run by NHS National Services Scotland has been established which is already providing assurance and guidance on our capital projects such as the Elective Care Programme, the Baird and Anchor Hospital in Aberdeen and NHS Louisa Jordan."