Residents living in South Queensferry have held a protest over plans for Traffic Scotland to block use of an access road to a new housing development. 
The Ambassador Homes site includes 124 new homes being built under an initial understanding by locals and potential buyers that a key road, Ferrymuir Gait, would be in place giving access to the new houses.
But those living in the nearby Varney Estate, many of whom have called the area home for decades, say that they have now been led to understand that their new neighbours will only have access by driving though the current resident's already congested streets.
The residents, who submitted 441 letters of objection primarily on this access issue, say they feel deeply disappointed.
"Like they say, everything in our favour has gone against us," said Hamish Campbell, chairman of Varney Residents' Association.
"I trust that common sense surely at the end of the day will prevail."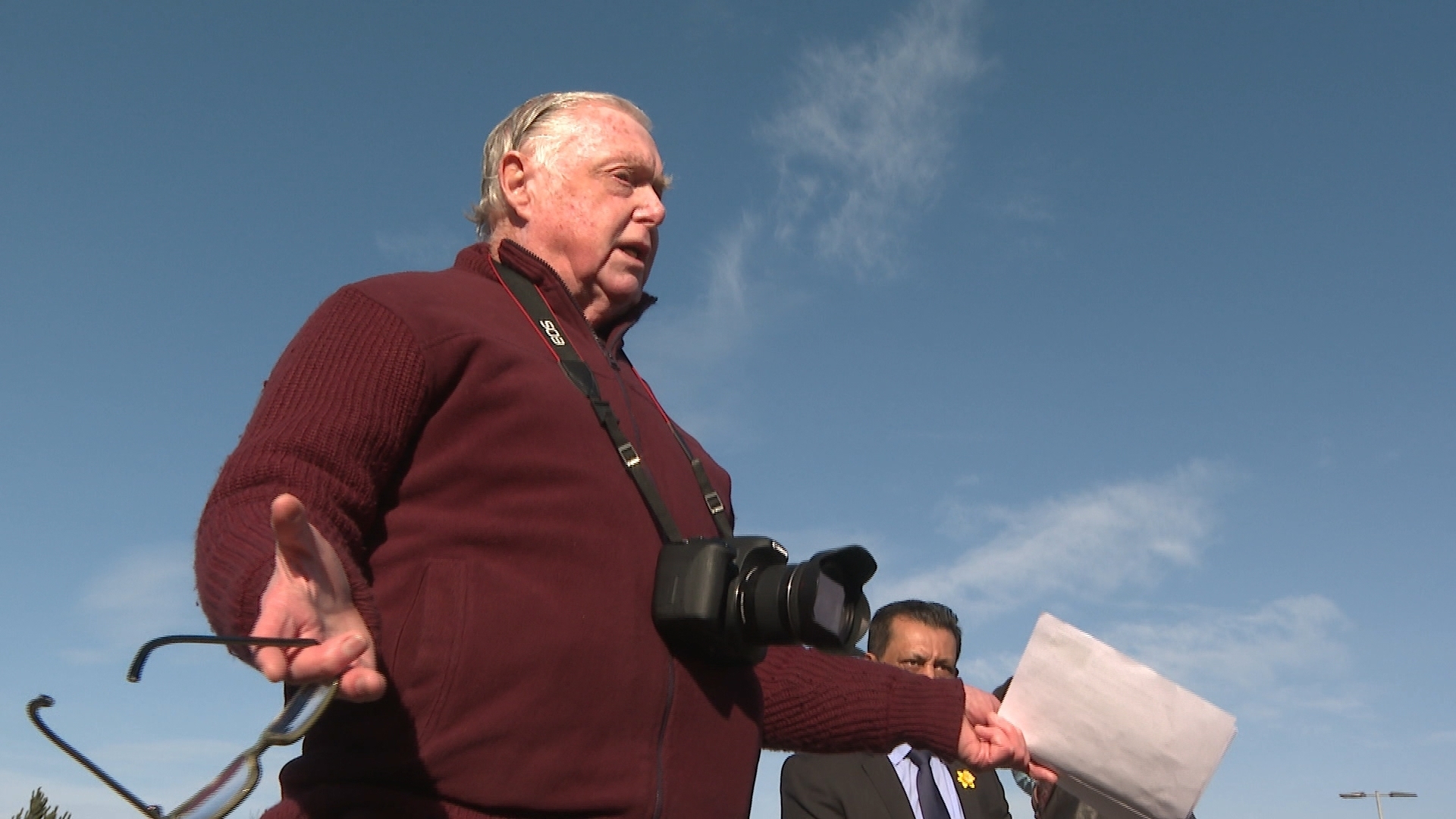 Many of the residents from the Varney Estate have lived in the area for decades.
They say that they aren't worried about the new-build homes being built on their doorstep, but are concerned about how people are going to access them.
"To me it's just been this fight about something that is so logical, straightforward and sensible," one resident told STV today.
"We're not going to be able to get out once these houses are built. We're all trying to stop congestion in our villages and towns.
"If they would only come along and look at the access and drive along it they would understand how senseless this is. We just can't understand it." 
On Friday, residents pleaded with their local MSP to raise the access issue in parliament. 
Scottish Labour MSP Foysol Choudhury, who spoke to residents on site today, said: "People here are really struggling to get an answer, this has been going on for several years. The main issue is that they're not getting a clear message from Transport Scotland or the government – I'm still waiting for an answer.
"The voice from here is that accidents (on the road) could be more likely to happen, the traffic will double up with all these new houses. There will be an increase in cars.
"What I heard this morning is that some people who were planning to buy these houses too are now re-considering over this access issue.
"I've written to the Scottish government…I'll raise all the residents' questions and the message from the people here today is that they don't want to end up in court, they don't want public money spent on this, they want to have this resolved."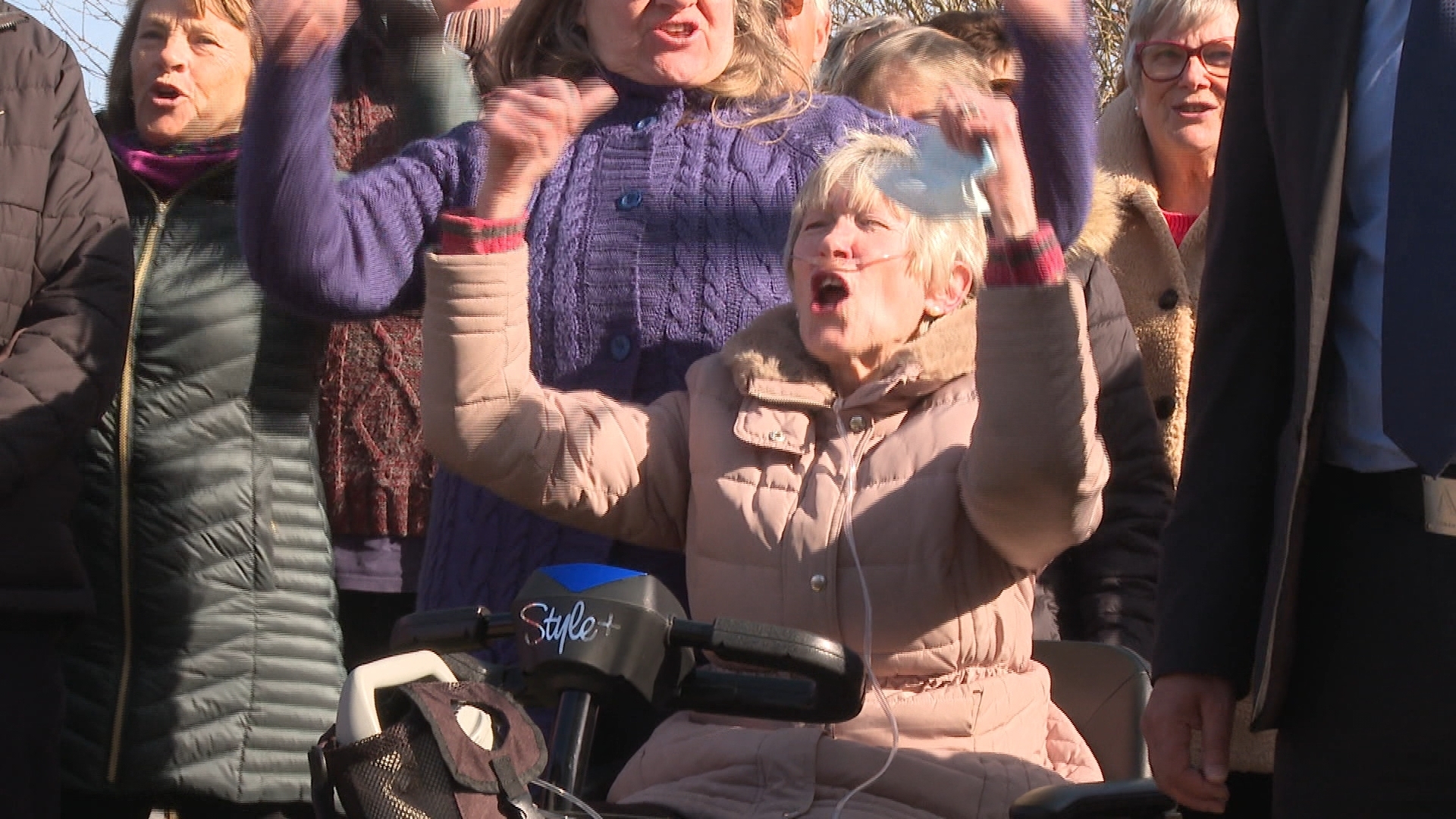 Housing developer Ambassador Homes and Traffic Scotland have yet to settle the ongoing issue.
The Scottish Government body had refused to allow the builder to use the road, claiming it needed sole access for maintaining three bridges which cross the nearby Firth of Forth.
Ferrymuir Gait used to provide access to the former Moat House Hotel and now services a car park, EV charging points, the Forth Bridges viewing point, public toilets and a café.
It's understood that planning permission had originally been granted for the development with three access points, naming Ferrymuir Gait as the main vehicle access with eastern access through Hugh Russell Place and Henry Ross Place.
But in a letter to Ambassador Homes last July, Transport Scotland made it clear Ferrymuir Gait is a private road owned by the Scottish Ministers and does not serve as an access into this residential development.
In an email response to STV today, a Transport Scotland spokesperson said: "We currently remain in constructive dialogue with Ambassador Homes and its representatives over a number of matters and so it would not be appropriate to comment on the details of this given the ongoing discussions."
A spokesperson for Ambassador Living said: "We have the support of the Local Community Council and residents of the Varney Estate in our ongoing efforts to encourage Transport Scotland to promote the road adoption of the Ferrymuir Gait access into the Forthview residential development.
"Since planning permission was granted, we have been in ongoing dialogue with Transport Scotland to try and resolve this matter. We have offered to make a sizeable financial contribution to bring Ferrymuir Gait to an adoptable standard on the basis it is currently unlit despite being a well-used access road and part of National Cycle Route 1.
"Our hope is that this matter can be resolved swiftly for the benefit of everyone involved but most importantly the residents and the wider community."