A six-year-old girl has taken her first steps despite being told she would spend her life in a wheelchair.
Arabella Green underwent pioneering "miracle" surgery in Poland following the death of her mum early last year.
She has now returned to Scotland following the successful procedure and signalled the end of her treatment by ringing the bell at the Paley European Institute in Warsaw.
"I rang it so loud and everybody clapped," Arabella told STV News after landing at Edinburgh Airport.
"I've done lots of exercises, it was hard work. I got dizzy when I first stood up, like I was falling but I wasn't."
Arabella, from Bathgate, West Lothian, was born with Arthrogryposis Multiplex Congenita (AMC) – a rare condition which causes joints to stiffen and become fixed into bent or straight positions, restricting movement.
The surgery in October was partly funded by an anonymous couple from Edinburgh, who donated £50,000 towards the cost of the four-hour procedure following a previous STV News story.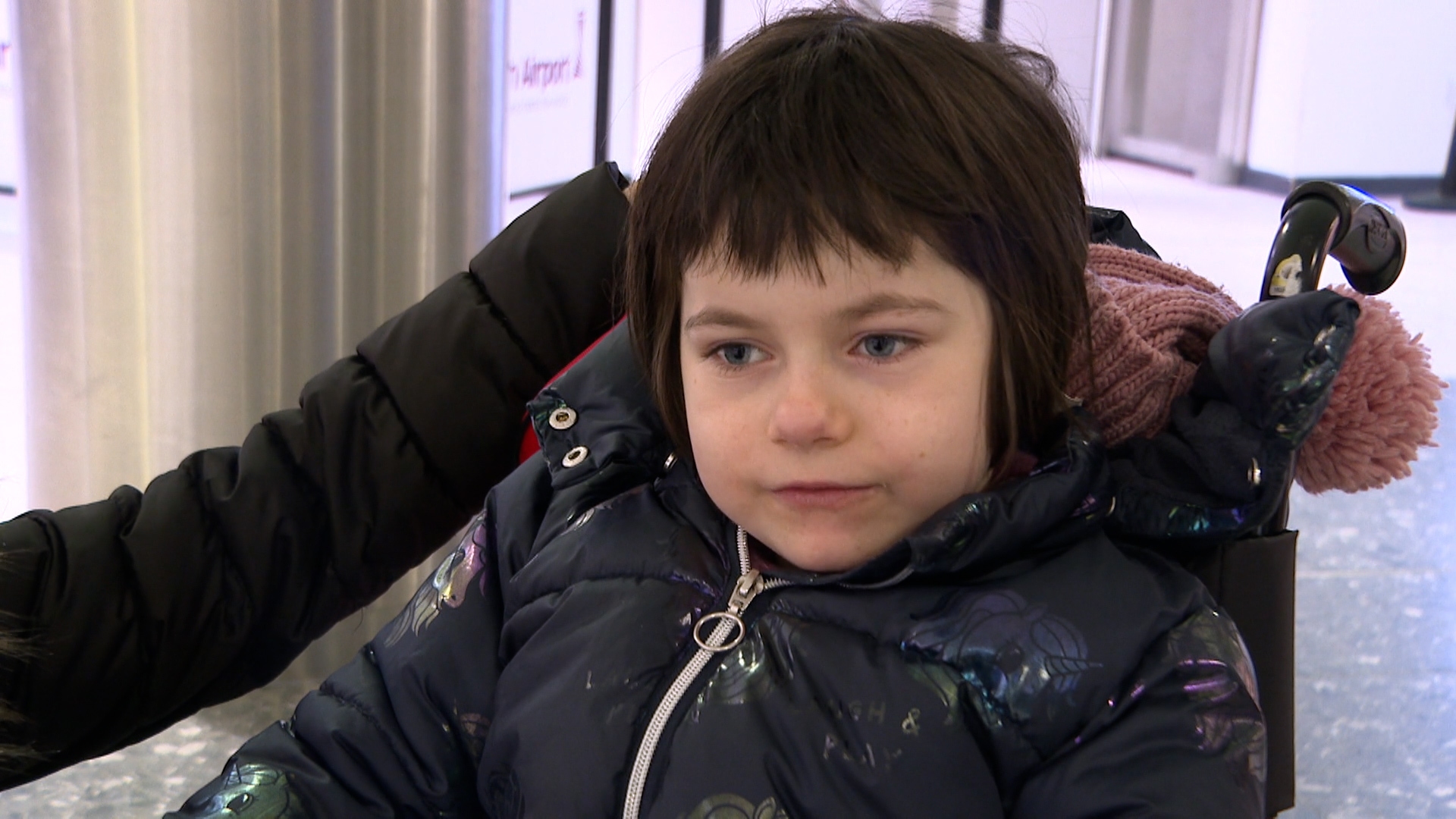 "She's pushed through each week, and she got stronger and stronger and stronger," said dad William.
"I had to keep pushing her. I wouldn't let her give up, I couldn't let her give up."  
Arbella's world was turned upside down last year when her mum Catherine took her own life aged just 27.
Catherine was desperate for her daughter to undergo surgery in Poland after NHS doctors told the family there was nothing they could do.
She remained there over Christmas, undergoing 12 weeks of intensive rehabilitation and physiotherapy as she built up her muscles and learned to walk.
"It's been a long journey, a very long journey, but her mum is guiding her through this," said William. "The goal at the end has been so worth it.
"Having Cat by our side is the one thing missing, it doesn't feel right finishing the journey without her."