Sheku Bayoh's sister has said she "no longer feels safe in Scotland" ahead of the public inquiry into his death while being restrained by police.
Kadi Johnson said she was "nervous and worried" for her children at the start of a hearing in Edinburgh which will determine whether race played a part in the death of the 31-year-old after he was shackled by officers in Fife.
Another of Mr Bayoh's sisters, Adama Jalloh, broke down as she described a "fun-loving, cheeky, mummy's boy" while next to his mother, Aminata.
The father-of-two died after nine officers used two types of incapacitating spray, batons and handcuffed his ankles and wrists after receiving reports he was carrying a knife on the street in Kirkcaldy.
No weapon was found at the scene and none of those involved were ever prosecuted over the incident in May 2015, however Mr Bayoh's family have desperately fought to clear his name.
Supporters gathered outside the Sheraton Grand Hotel in Edinburgh's festival square, near where the inquiry will be held and chanted "black lives matter" as a show of solidarity before the hearing officially got underway on Tuesday morning.
Speaking briefly at the start of the probe, Kadi said: "I don't feel safe anymore here in Scotland. I feel nervous and worried for my children, I fear for the safety of my nieces and nephews. Why should I have to feel this way?"
A public probe inquiry into the circumstances surrounding his death, the subsequent investigation and whether the police response was racially motivated was announced in 2019 – despite the Lord Advocate's decision to take no criminal action a year later.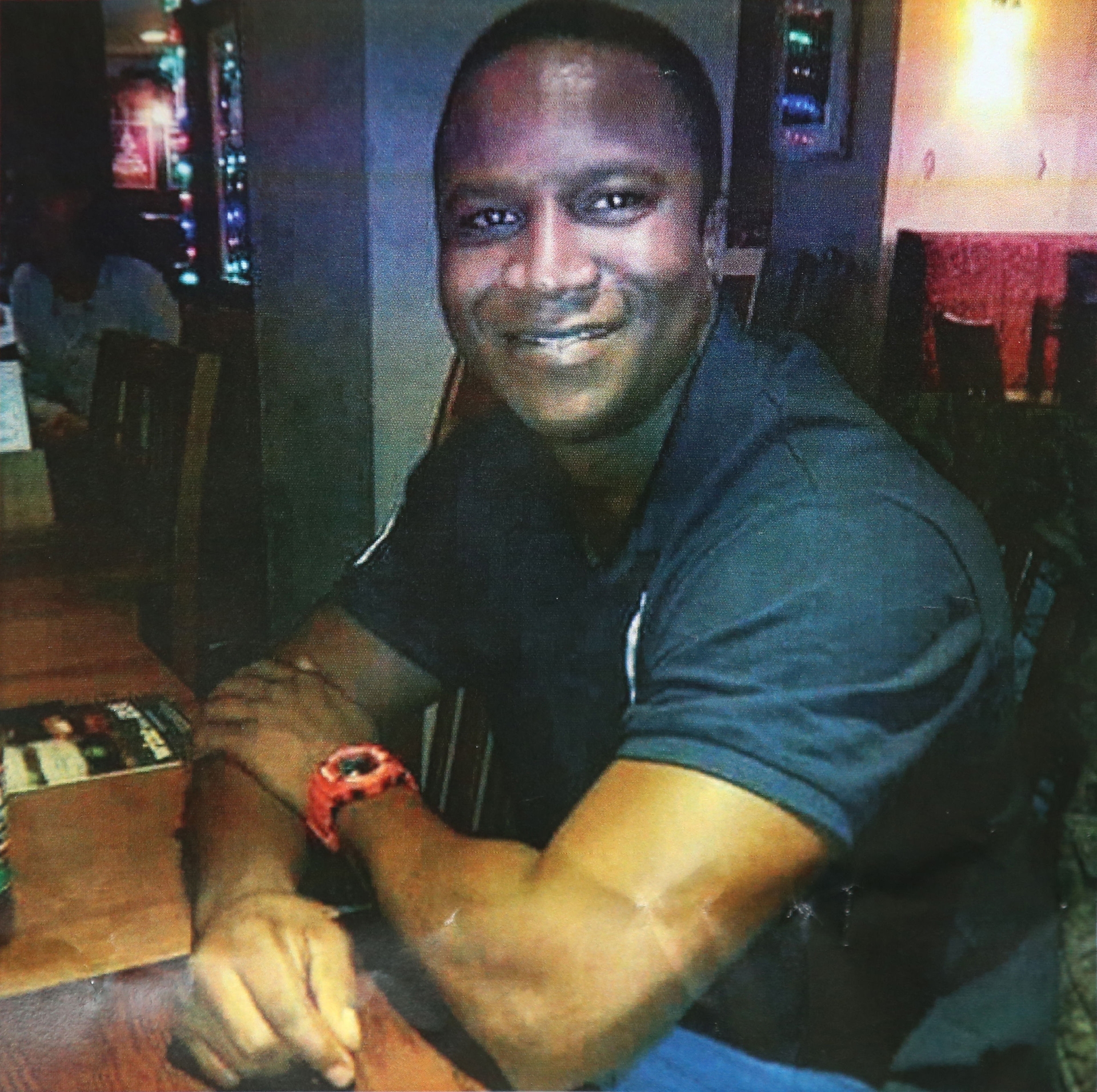 Mr Bayoh lost consciousness when officers attended the scene in reaction to reports of a man 'behaving erratically' in the street.
He was rushed to hospital but died a short time afterwards despite efforts to revive him.
A post-mortem found the presence of MDMA and another drug known as Flakka in his system and revealed a total of 23 injuries to his body.
The nine officers involved initially did not give their statements on the incident to the police independent review commission (PIRC) however did so 32 days after Mr Bayoh's death.
The family's lawyer, Aamer Anwar, added: "Kadi has no doubt that the way Sheku or her family were treated by the justice system would not have happened had Sheku been white, their treatment was compounded by repeated attacks from those who remain in a child-like denial about the existence of racism in policing today.
"In less than 50 seconds of the first police officers arriving, Sheku Bayoh was brought to the ground, he was handcuffed and retrained with leg and ankle cuffs, and would never get up again, losing consciousness and dying.
"As Kadi said when they put her brother's lifeless body in the ambulance, he was still shackled like a slave, with over 24 separate injuries, cuts, lacerations, bruises and a broken rib.
"Within minutes, the process of criminalising, smearing and stereotyping began to enforce an image of a mad and dangerous black man, wielding a knife and with stereotypical characteristics of extraordinary strength in an attempt to blame Sheku for his own death, but he was unarmed and never deserved to die."