Before the age of three, Esther Robertson had three different names, lived in three different areas of Scotland and experienced three vastly different upbringings.
But it could have been different still. The daughter of a white, middle-class Edinburgh woman and a black, American serviceman, Esther was one of thousands who passed through 'mother-and-baby' homes which separated young women and their children by forced adoption.
Her desperate search for answers on her parentage, background and identity has now been told as part of an exclusive new eight-part Spotify podcast.
Looking for Esther, which is available now on the streaming platform, follows the 61-year-old and partner Gayle Anderson's quest to track down her birth mother.
"I feel very passionately there should be an apology about past adoption practices"

Esther Robertson
"I could be living in America. I could be living anywhere in the world," she told STV News.
"There's so many different possibilities that my life could have been. It blows my mind, it's complicated."
Before Esther, there was Catherine Ann Lindenberg – the name given to her by birth mum Ann at the Woodlands Children's Home in 1961. She had met Bob Hubbard at the Palais dance hall in the capital's Fountainbridge, but had been forced to conceal their relationship for fear of stigma and was sent to a Church of Scotland-run facility when she fell pregnant.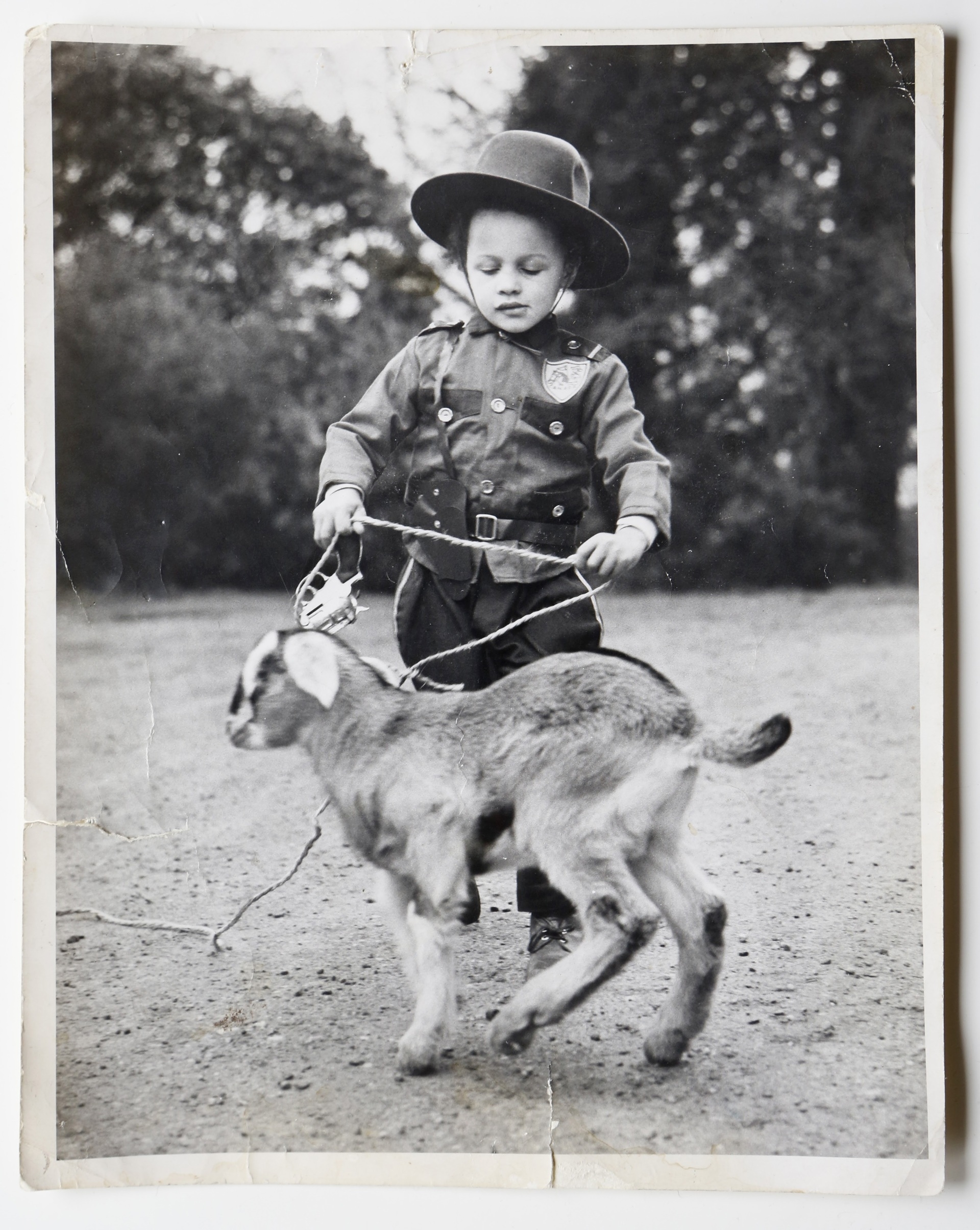 Esther was adopted for the first time by the Reverend Crichton and his wife Doris Robertson at their sprawling manse house. The Robertsons had already adopted another black girl – Esther's sister Ruth – and liked the idea of the pair growing up together.
However, both were in their 50s at the time and had five children of their own. Within years, the pressure had become too much and Esther was placed with a third family, the Grahams in Beith, Ayrshire.
Except she was no longer Esther. She was Doreen Ann, a moniker she discovered had existed at the age of 35 when she got access to official adoption documents – only for the Robertsons to have a change of heart and request her back after three months.
"Everything was transient, that was just the way it was," she said.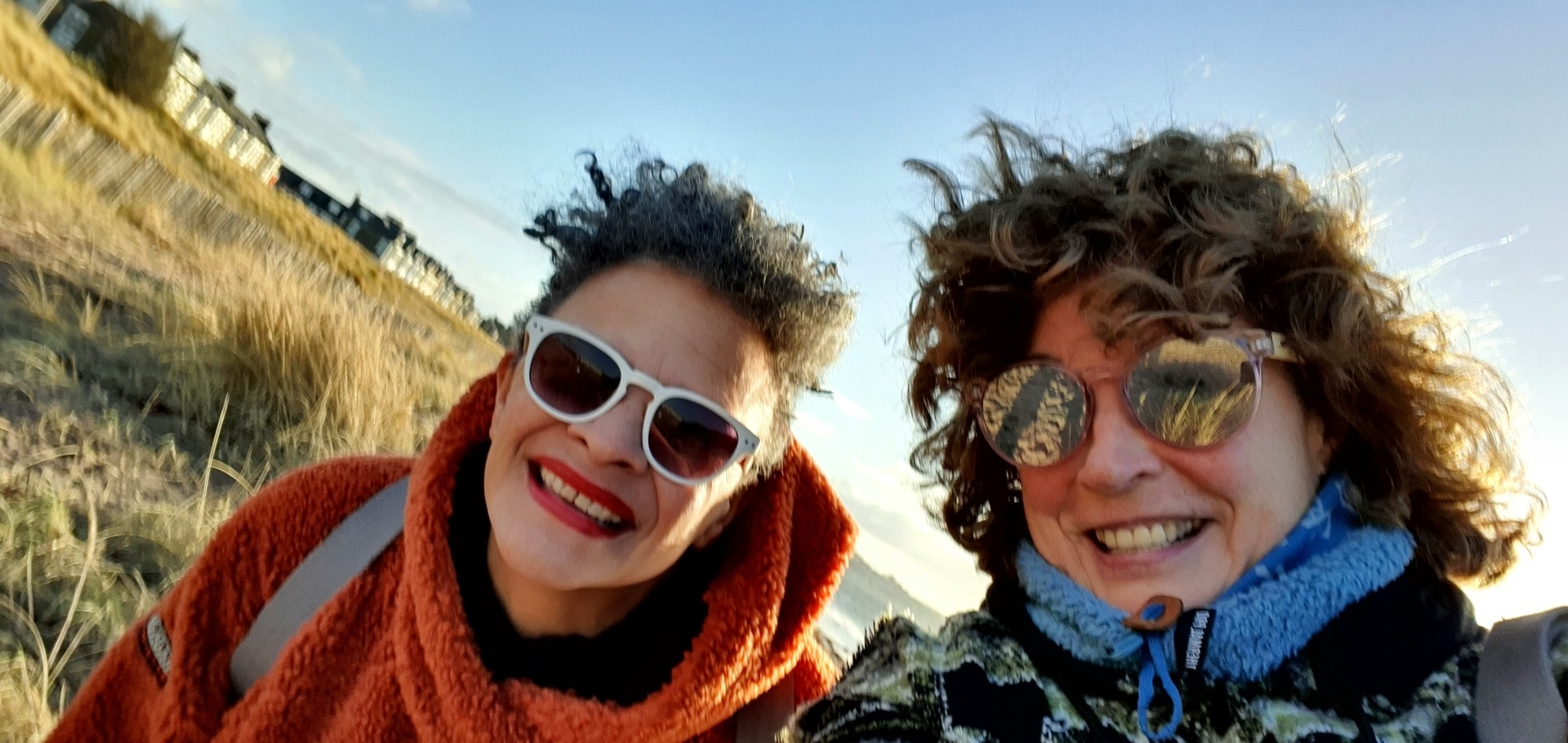 It took the best part of 50 years for Esther to investigate her past, however a diagnosis of ovarian cancer in 2018 convinced her to push ahead with the twisting, heart-breaking journey.
Gayle recalled: "I had to come to visit her in hospital and she had been ill during the night.
"She was quite upset and she was shouting for her mum, but she couldn't say who she was shouting for. It came from that very basic need to call for your family."
"Whenever I tried to piece together the jigsaw before, it became too emotional, it was like opening another can of worms," Esther said.
"The fathers were actively discouraged from having contact by the mother and baby homes, regardless of whether they wanted that or not"

Gayle Anderson
"But going through cancer and the treatment, I began to have regrets. You get very reflective when you're in the hospital and going through it all and that was the biggest thing in my mind."
Little is known about Bob, her father, the airman based at RAF Kirknewton in West Lothian where several small American regiments were housed to provide radio support for their British counterparts until the late 1960's.
Growing up black in Scotland during that time was "challenging," although Esther admitted she faced little in the way of racism during her school days.
Instead, the most difficult aspects came at home, where her black identity was never spoken about and the only person she knew of going through a similar experience was Ruth.
"My mum didn't even know how to comb my hair. She would just take a brush to it and it would pull and it would really hurt," Esther recalled.
"The Robertsons didn't get any instruction manual on how to raise a black child. There was no promotion of the black part of me. I was kind of on my own through that."
Bob is yet to be tracked down, but the couple have made their first tentative steps in putting the word out that they would like to make contact.
"The fathers were actively discouraged from having contact by the mother and baby homes, regardless of whether they wanted that or not," Gayle said.
"He might not even know that Esther exists. He might have stayed on the base. He might have gone back to the US. He could be anywhere in the world, we just don't know.
"I think doing this and piecing it all together through the podcast, it has given us a lot of confidence that we could find him."
The green-light for the podcast came after pitching Esther's story to the Spotify competition Sound Up UK – aimed at 'amplifying' the voices of women of colour through the medium. The streaming service has backed the series and released it for subscribers last month.
An estimated 60,000 unmarried mothers were forced through the ignominy of the forced adoption system across three decades in the 50s, 60s and 70s.
Campaigns for an official apology have seen deputations sent to Holyrood where grieving parents pleaded for acknowledgement and contrition of the barbaric practice.
In 2013, Australia became the first country in the world to take responsibility for forced adoptions by issuing an official apology, while Canada made recommendation in the senate in 2018 and the Republic of Ireland followed suit last year.
No formal atonement has been put forward by Holyrood, but a consultation allowing those affected by the practice to share their "views and insights" was launched in January.
However, Esther says that does not go far enough and wants the Scottish Government to apologise to the nation.
"I think an apology would be amazing," she said.
"I feel like an ambassador for my mum, for a lot of the women put in that position, because her story is out there now.
"She was an innocent in all this and I feel very passionately there should be an apology about past adoption practices.
"We're not casting aspersions in the podcast. Because of societal and parental pressure, this happened and of course there should be an apology."
Children's Minister Clare Haughey said: "I am deeply saddened that in the past, some women felt forced to give their children up for adoption.
"Our webpage and questionnaire were set up so those affected by this heart-breaking issue could share their views and insights. Mothers, fathers, sons and daughters came forward to give moving accounts of their experiences.
"The responses will help us to understand what support is needed to help these families and I hope we can work together to explore next steps.
"In the meantime, we have started the process of establishing specialist support and peer support groups for those affected."
Looking for Esther is a Spotify original podcast and was produced in association with The Big Light studios in Glasgow. All episodes are available now.
STV News is now on WhatsApp
Get all the latest news from around the country
Follow STV News
Follow STV News on WhatsApp
Scan the QR code on your mobile device for all the latest news from around the country