A Scottish man jailed in Iraq over missed loan payments to a Qatari bank will be released from prison and is set to return home.
Brian Glendinning from Kincardine in Fife, is alleged to have failed to keep up with charges on a £20,000 loan from Qatar National Bank (QNB) in 2016 after falling ill at Christmas.
The 43-year-old grandfather and dad-of-three was arrested at Basra Airport in September.
He was subjected to an Interpol red notice after landing in the country to start a new job as a contractor at a BP oil refinery.
Interpol and Extradition Reform founder Radha Stirling, who has been helping the Glendinning family, confirmed on Sunday evening that Mr Glendinning had been released from prison in the morning and was now in a secure hotel after being collected by British embassy staff.
Ms Stirling wrote in a statement: "I am thrilled to announce that British construction engineer Brian Glendinning has been released from Baghdad jail today.
"Brian's lawyer Tahseen Alchaabawi gave us the good news this morning. It was an emotional moment for his family and I couldn't be happier for the Glendinnings.
"Brian has been collected by embassy staff and taken to a secure hotel where he will stay tonight. His family are arranging flights and hope he could be home as soon as tomorrow night or Wednesday.
"Qatar has not confirmed that they have removed the Interpol Red Notice so there is an element of risk that Brian could be re-arrested en route to Scotland. This would be disastrous for Qatar and for Interpol."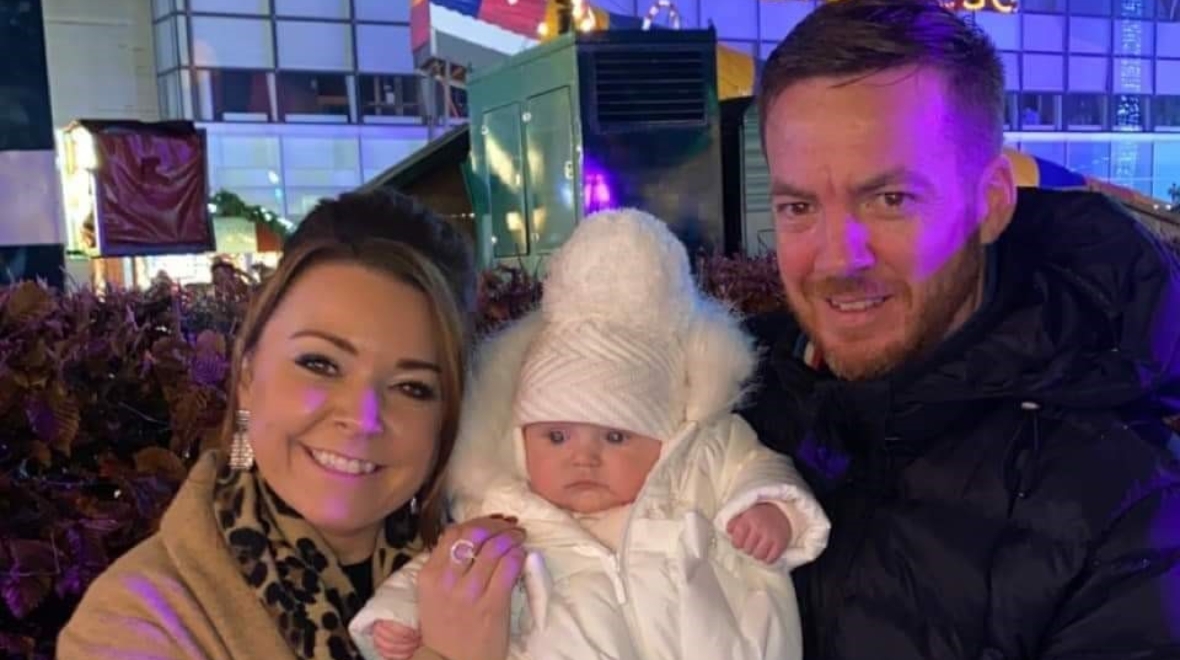 She added that upon Mr Glendinning's return she would take a full statement "for use in a class action against Interpol for its consistent and repetitive abuse of power".
Mr Glendinning's brother John told STV News that hearing the news of his brother's release was "extremely emotional".
He said: "I got to make the phone call that I've been dreaming about and waiting to make – to Brian's wife Kimberly. It was something else, it was absolutely brilliant."
He shared the news with emotional family members throughout the day, as they now await his arrival back in Scotland.
"The other dream I had was to see Brian's telephone number appear on my phone and that happened today," John added.
In a statement, he said: "Brian's beard has grown. There was only a single communal shaver in the jail and he wasn't going to use that.
"He's in the hotel. I've seen a photo of him with a beer and I'm so happy he's free.
"It was really emotional for the family. Even our father teared up and he never cries. Kimberly, the children, they can breathe again. Now it's just hours until they are together."
Ms Stirling added: "We are all extremely grateful to all of those who rallied together to support Brian. Hundreds of people donated to his GoFundMe to help with legal bills and attended a demonstration outside Parliament.
"Douglas Chapman, MP has made every effort to pressure the UK government to use diplomatic channels to free Brian and we thank him and members of the British government and embassy for their assistance."
Mr Glendinning is now expected home in Scotland "within days".
A spokesperson for the Foreign and Commonwealth Development office confirmed it was providing consular support to Mr Glendinning.