A Scots groom surprised his Indian bride by learning Hindi in secret for his wedding speech.
Alastair Spray and Angie Tiwari met on the dating app Hinge in 2018, and their whirlwind romance led them to tie the knot in June this year.
"I've always liked learning languages, although I've only managed to learn Spanish fully – so this felt like a good choice and time to pick it up," Alastair told STV News.
He "wanted to do something special" for his bride, as he knew how much her culture meant to her.
The couple planned two wedding ceremonies, which would combine the Scottish and Hindu traditions on either side.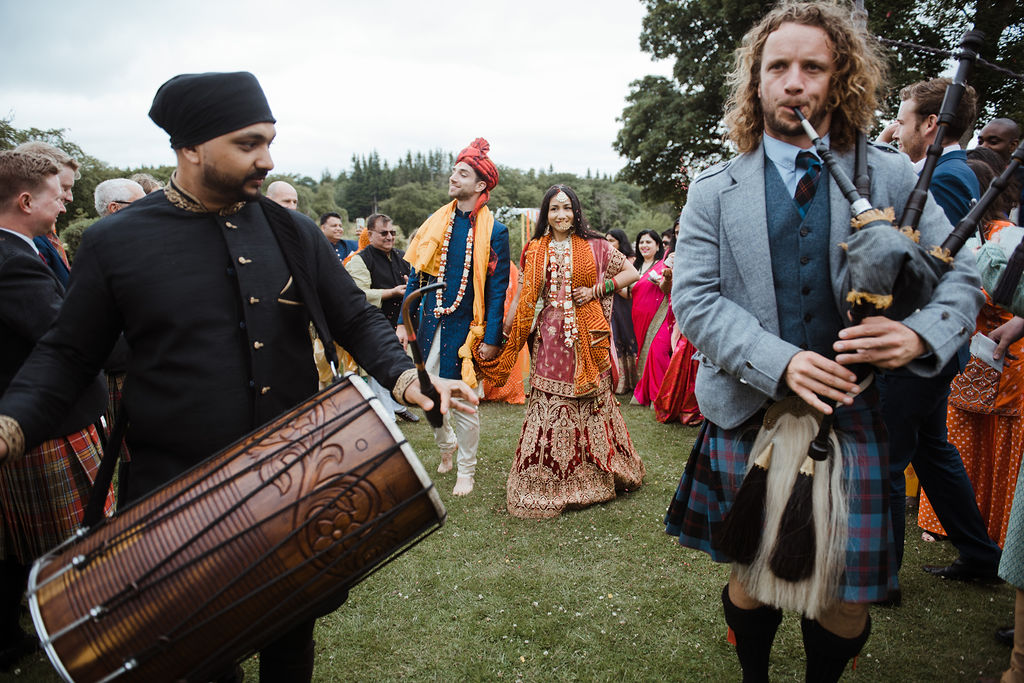 The initial ceremony was held at the illustrious St Paul's Cathedral in London – according to venue's website, only couples with a relationship to the British Empire or the monument can marry there by securing a special license from the Archbishop of Canterbury.
Angie told STV News that they were one of around 30 couples able to marry at the venue in 2022, since Alastair's father holds an MBE awarded to him by the late Queen.
"He's very, very humble – I'm a lot more 'what you see is what you get' – so I didn't find out that his dad had an MBE until two-and-a-half years into our relationship," the 30-year-old said.
"No one in their family knew that this was a perk of having an MBE. When I found that out, my first thought was, 'we are getting married at St Paul's Cathedral'."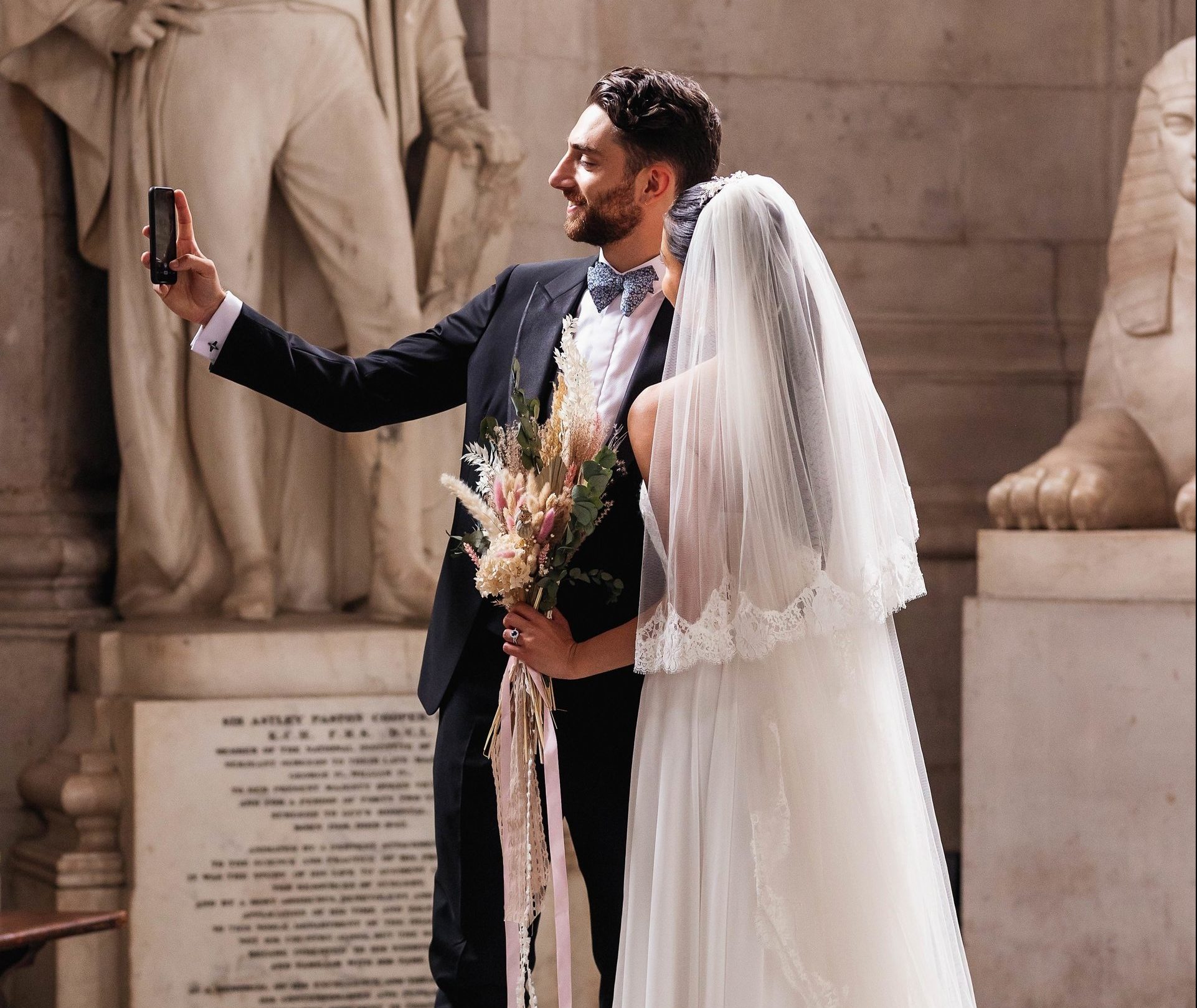 Their next wedding events took place in West Lothian, with an outdoor Hindu wedding ceremony at a 250-year-old roundhouse and granary – and it was Alastair's time to shine.
He said that he typically enjoys public speaking, but the speech had him stumped. Wanting to do something meaningful and enoyable, he decided to brush up on Hindi.
"Once we got engaged, I started thinking about the speech, and I was struggling a bit – the groom's speech is not traditionally meant to be the funny one, which would've been my default," he said.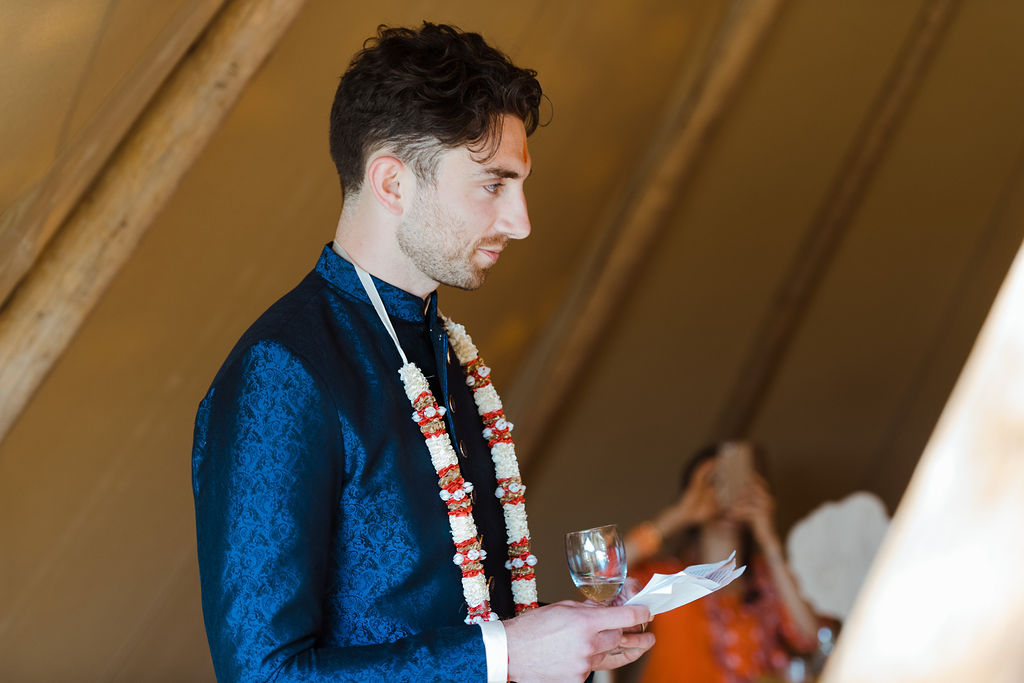 Angie comes from a Hindi-speaking family, so her now-husband spent six months learning the language in private to surprise her.
"It was nerve-wracking. I couldn't let it slip – there were times when I'd want to say something whenever we visited her family, but I had to play the fool. It was really quite difficult."
At the end of ceremony, he took to the stage with a heartfelt speech – two-thirds of which were in English.
"I paused after the English section, and then said 'now, I'd like to reveal a secret to you all."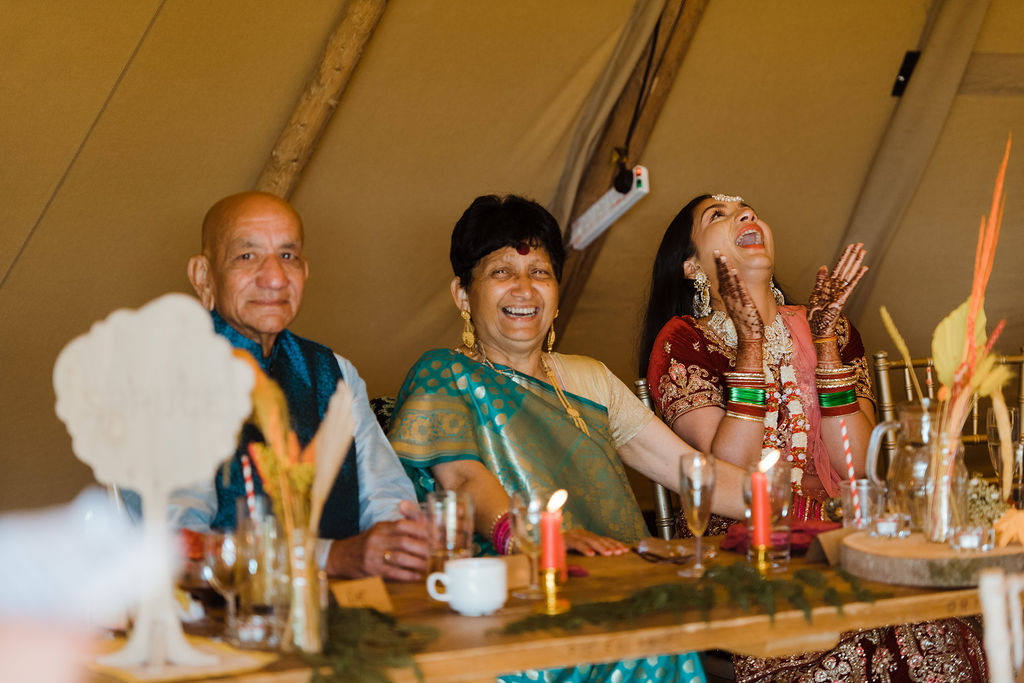 To a chorus of "ooohs" and gasps, he launched into the portion of the speech he had practised every day for six months, prompting an emotional and tearful response.
"I was bawling my eyes out! My culture means a lot to me, and especially for the past two years in my work with yoga," Angie said.
"It was amazing to see my family's response to it. The gesture had so many layers of meaning behind it."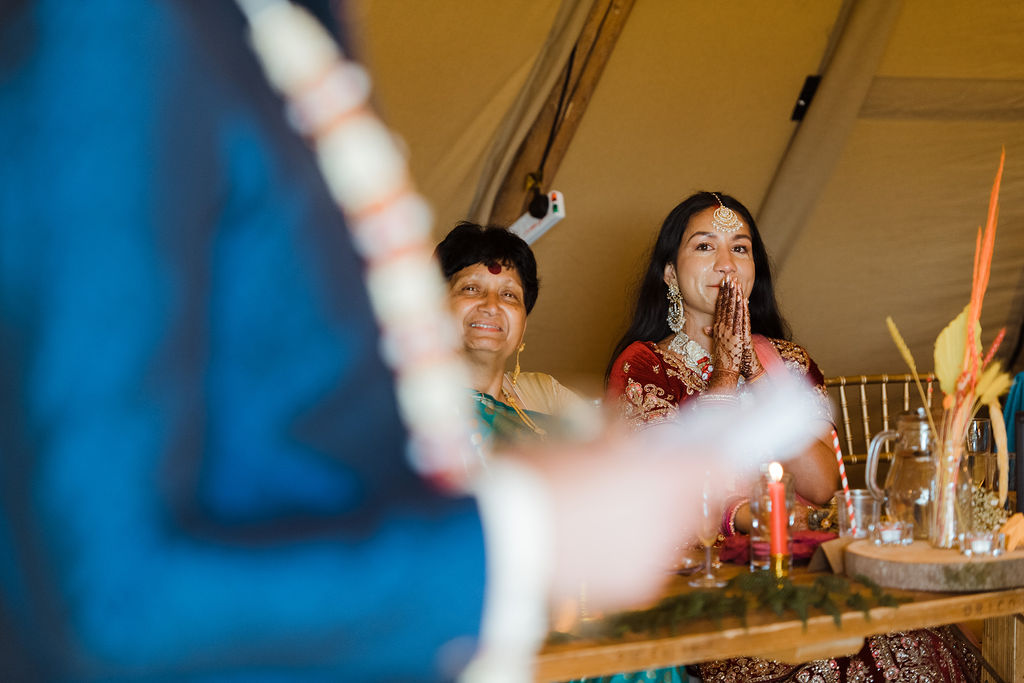 One of her aunties joked: "So you understand what we've been saying about you this entire time?"
Alastair is now committed to learning the language for life to ensure that their future children will grow up well-connected to their Scottish and Indian heritage.
STV News is now on WhatsApp
Get all the latest news from around the country
Follow STV News
Follow STV News on WhatsApp
Scan the QR code on your mobile device for all the latest news from around the country