A Scottish man jailed in Iraq over missed loan payments to a Qatari bank has been left "completely isolated" as he awaits a decision on whether he will be extradited to the gulf state.
Brian Glendinning spoke for the first time from his cramped cell in the Bab-Al-Shaik area of Baghdad after being arrested at Basra Airport last month.
The 41-year-old grandfather and dad-of-three, told how "terrible" conditions meant he was sharing the "rat and insect-infested" holding facility with around 40 others awaiting trials for crimes including murder and terror charges.
Mr Glendinning, from Kincardine in Fife, is alleged to have failed to keep up with charges on a £20,000 loan from Qatar National Bank (QNB) in 2016 after falling ill at Christmas.
He was subjected to an Interpol red notice after landing in the country to start a new job as a contractor at a BP oil refinery – a position he says would have allowed him to work and pay off the debt.
His Iraqi lawyer, Tahseen Alchaabawi, accused Qatar of unnecessary "hostility" in their efforts to recoup the money, adding the bank had deliberately withheld important documentation pertinent to his case.
Mr Glendinning said he felt "mentally drained" during his long wait for information, adding he was desperate to return home to his family and wife Kimberley.
"Where I'm being held just now is terrible," he said.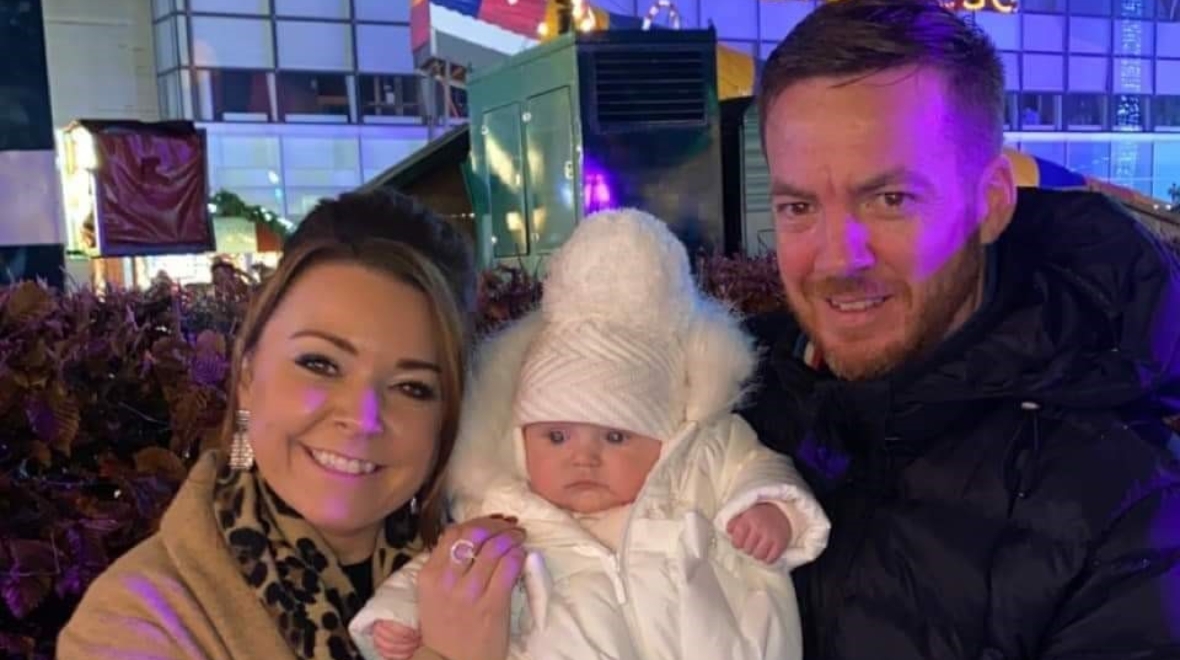 "It's rat-infested, bug-ridden, we're sleeping on these solid mats and people just shout all night.
"There must be about 40 people in this holding cell designed for ten. I'm in beside people who have murdered family members and all sorts."
He added: "It's mentally draining; I can't speak the language and I feel completely isolated."
Mr Glendinning was jailed "in absentia" in Qatar over the debt in 2017. He claims an initial "live warrant" handed to him following his detention on September 12 stated it was valid for six months in 2019, but he did not receive the notice until over three years later.
His family are now concerned Qatar's harsh rules on debt repayment – which can involve soaring interest rates and detention until the loan is repaid in full – mean it could be years before he is allowed to return home.
Mr Glendinning's brother, John, 39, has sold his car to help pay skyrocketing legal costs.
Mr Alchaabawi, who is fighting his case with courts in both Iraq and Qatar with support from human rights group Due Process International (DPI), said it should be considered a civil rather than criminal matter.
He added: "There is a warning arrest from Interpol against Brian from Qatar and unfortunately, the Qatari authorities are acting with hostility.
"They are deliberately not sending the case file to the Iraqi court. They do that on purpose in order for Brian to remain in prison for a long time."
DPI has previously criticised the "intimate" relationship between Interpol and Qatar and accused the nation – which is due to host the World Cup in just over a month – of using the force as its own personal "debt collectors".
Founder Radha Stirling said: "Delaying the required documentation is a tactic employed to slow down the decision making process in Iraq. If they sent the file, Iraq would immediately see that it is a civil case and lacks dual criminality.
"Instead, Brian is being held in horrendous detention conditions at the order of Qatar National Bank."
John and Kimberley have been in regular contact with Mr Glendinning since his arrest and told how his skin had "broken out in sores" from infected water used for bathing in the prison.
Back in Baghdad, Mr Glendinning says he felt "trapped" by the Interpol notice and has urged fans considering travelling to the winter World Cup to think twice about making the trip.
"People going to Qatar for the World Cup shouldn't; look how I am being treated and I haven't even committed a crime," he said.
"Iraq signed my visa to come over here, so why didn't it flag up then, it's like they trapped me coming over.
"Everything I had has been taken away from me, lost my job, so I don't how I am meant to fix things stuck in here."
Ineterpol, Qatar National Bank and the Qatar police force have been contacted for comment.
A Foreign Office spokesperson said: "We are providing support to a British man who has been arrested in Iraq and are in touch with the local authorities."
STV News is now on WhatsApp
Get all the latest news from around the country
Follow STV News
Follow STV News on WhatsApp
Scan the QR code on your mobile device for all the latest news from around the country