Svitlana and Yulia Derkach can still remember the moment their father called them in the early hours of February 24 with the news that war had begun.
Russia had invaded Ukraine and he needed them to pack their bags and journey to the family home in Zhytomyr, a city about 75 miles west of Kyiv.
"Our Papa, our father, he called [Svitlana] and told her that war has started and you should quickly come back home," said Yulia, 18.
"It was a better idea for me to get us to our parents and for us to stay together," added 25-year-old Svitlana. "We didn't know what would happen."
The sisters managed to make their way to their parents and together the family anxiously watched and waited for the war to end.
But as the conflict escalated, their parents decided it was safer for their daughters to find refuge outside of Ukraine.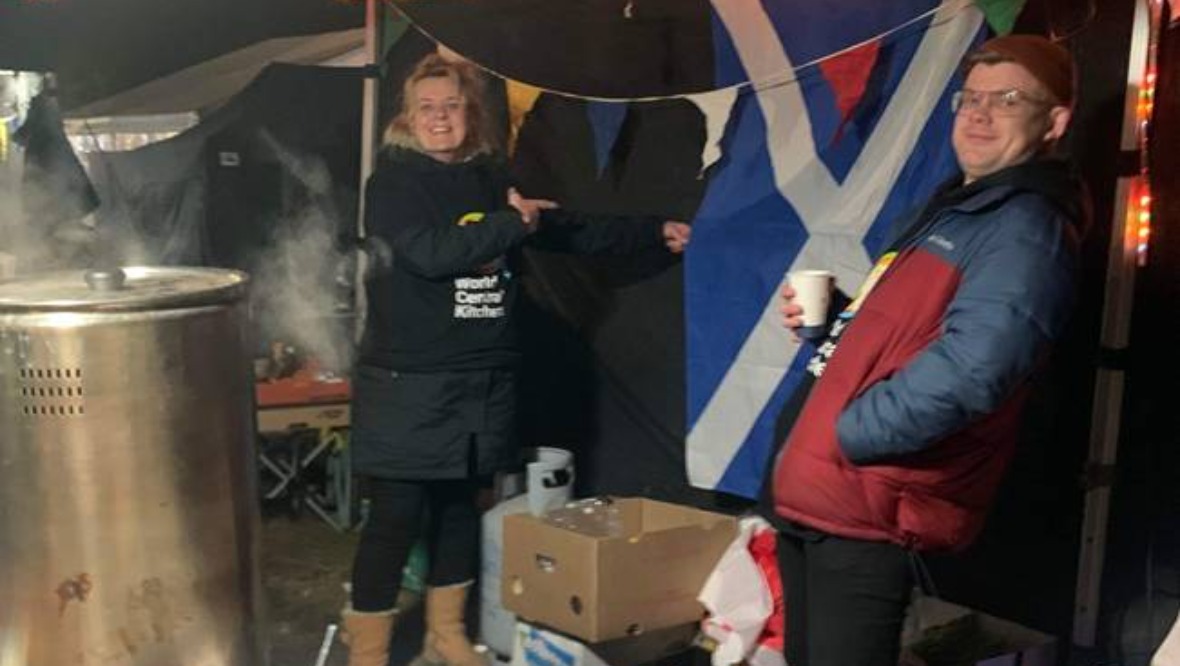 Last month, Svitlana and Yulia arrived in Scotland through the Homes for Ukraine scheme and have been welcomed by the Clayton family in Edinburgh.
"I would like to think that if something were to ever happen to us, someone would look after mine," said Jacquie Clayton.
"These people didn't ask for a war. This is the 21st century, this should not be happening."
Jacquie and her son Conor had volunteered at a soup kitchen on the Ukraine and Polish border when they decided they wanted to open their home to families fleeing the violence.
They said their experience at the border and from delivering humanitarian aid into Ukraine itself, will have a lasting impact on them.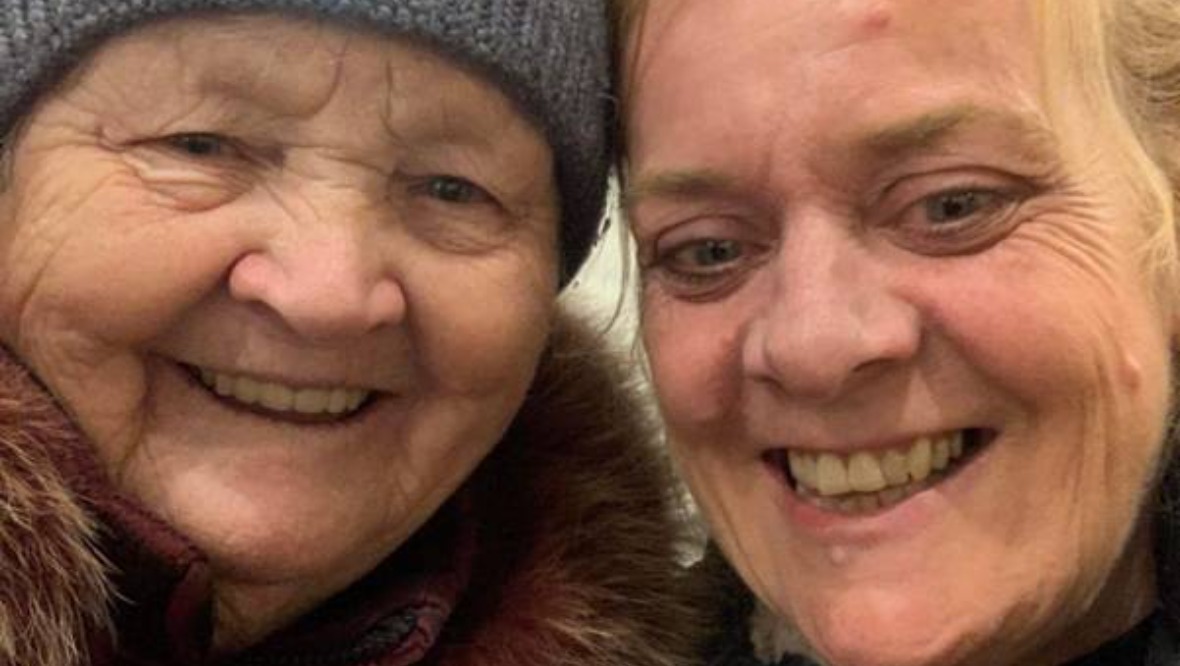 "We took bottles of water across the border, they were gone within five minutes," said Connor.
"There was an eerie silence, a sort of calm," adds Jaquie. "Very silent, very dignified. Once they came across it was very difficult at times. Some people just completely broke down and I drifted from my post and tried to comfort those who were really distressed.
"They were leaving a husband behind, elderly parents behind, their life behind basically."
Jacquie remembers one elderly woman in particular who was in distress.
"She burst into tears and then I burst into tears," she said. "It was just totally overwhelming for her. My son and I stayed with her for two hours and by the end she was smiling and hugging us and telling us she'd see us soon."
She saw the woman make the sign of a heart to her through the bus window as she left.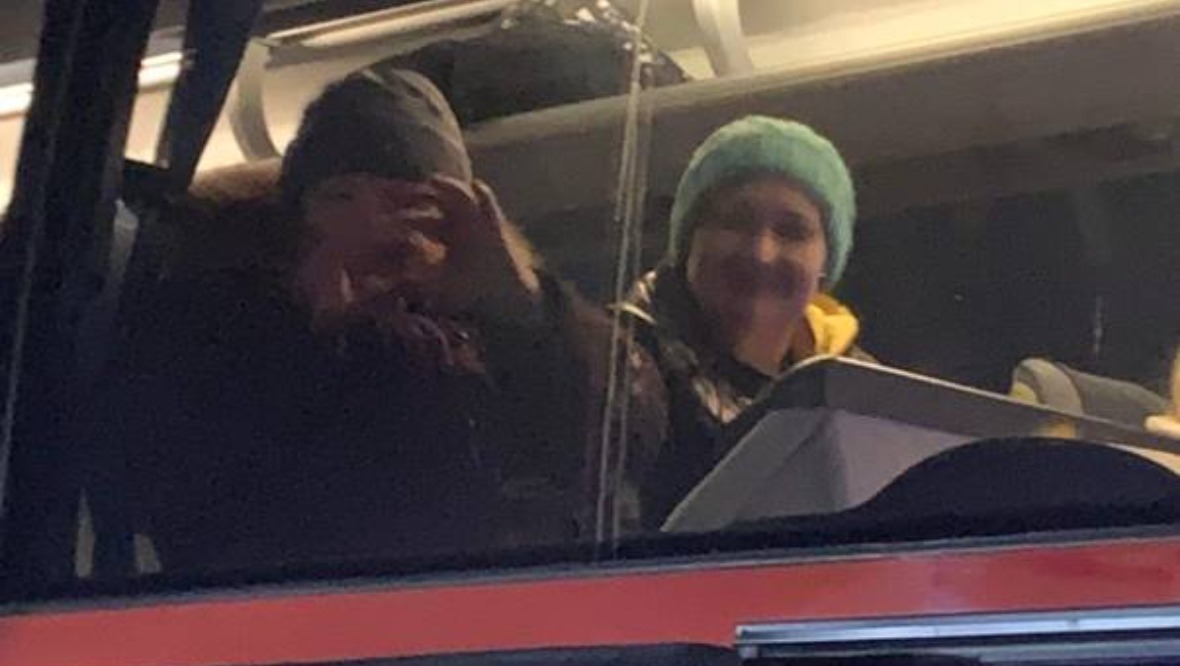 Russia is now into the third month of its invasion of Ukraine with no apparent end in sight to fighting that has killed thousands and uprooted more than five million people from their homes.
Officials in Ukraine announced that Russian attacks on railway infrastructure took place in five locations in central and western Ukraine on Monday – with at least five people killed and 18 wounded in strikes on two towns in the Vinnytsia region.
Last month some 50 civilians – many of them trying to evacuate to safer locations – were killed by a Russian rocket attack on the railway station in Kramatorsk in the east of the country.
More than 45,000 Ukrainians have fled their homeland in the past 24 hours, the United Nations' refugee agency has said – bringing the total number of refugees to 5.2 million.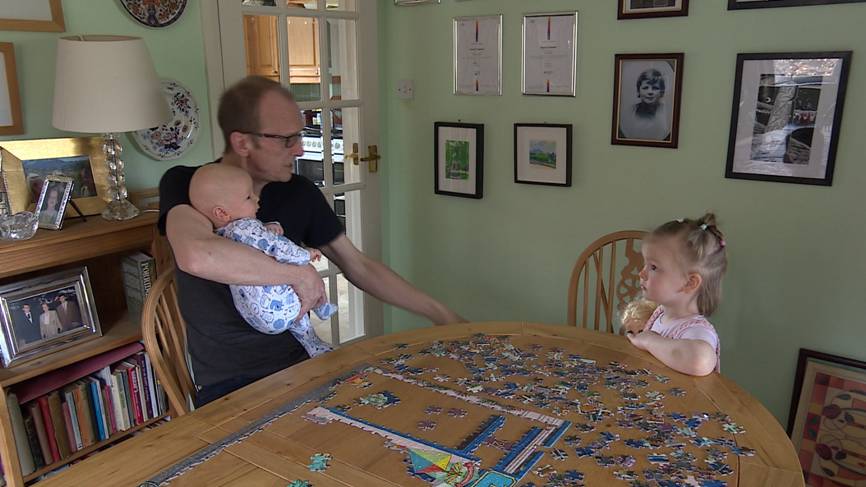 In March, Ken Stewart returned to his native Scotland with his Ukrainian wife, Tanya, their three-year-old daughter and baby son.
Kyiv had been his home for 15 years. They also had to leave family behind.
"Is it safe? We don't know. Plus the whole area is surrounded by unexploded bombs, mines, grenades," he said.
"In fact the Russians left grenades in people's houses, rigged up to explode. They've left them in people's showers, in their washing machines.
"It's another level, it's almost hard to imagine what kind of people they are, but these people were in my in-law's house and who knows what they've done."
On Sunday, those from Ukraine celebrated Easter. In Edinburgh, the Derkach sisters painted egg shells and baked traditional Paska bread, a recipe passed down through their family thousands of miles away.
They said they remain hopeful for Ukraine's future.
"I strongly believe my country will win and we will rebuild our economy and start life from a new leaf," said Yulia.
"And everything will be okay. I really believe in this."