Scottish businesses "fabricated" a buyout by Airbnb and made misleading claims on a crowdfunder that has raised more than £460,000, an investigation has revealed.
Earlier this month, STV News and other publications received a press release announcing the purchase of Edinburgh-based company Letting Cloud by the international holiday rental giant Airbnb.
It claimed the firm had more than 5,000 agents advertising more than 500,000 properties, and that it expected to help Airbnb with the Scottish Government's legislation changes surrounding short-term lets.
However, Airbnb denied any relationship or acquisition of Letting Cloud, and told STV News the claims were "fabricated".
When asked, Letting Cloud said the matter was "in the hands" of its lawyers. STV News understands the company claimed to be being represented by global law firm Wilson Sonsini Goodrich and Rosati.
A spokesperson for the California-based lawyers told STV News: "Wilson Sonsini Goodrich and Rosati does not represent Letting Cloud or Grant MacCusker in a dispute with Airbnb."
Grant MacCusker is the CEO of Letting Cloud and registered as the director of four other businesses according to Companies House.
After Airbnb rubbished the buy-out story Letting Cloud stopped using its freelance PR agent and when asked for comment STV News received a response signed by "Nicola Wood", the firm's chief marketing officer.
Ms Wood's Linkedin profile claimed she had worked at Santander before joining Letting Cloud.
Santander confirmed to STV News that it had no record of this person and STV News can reveal that her profile picture is a stock image.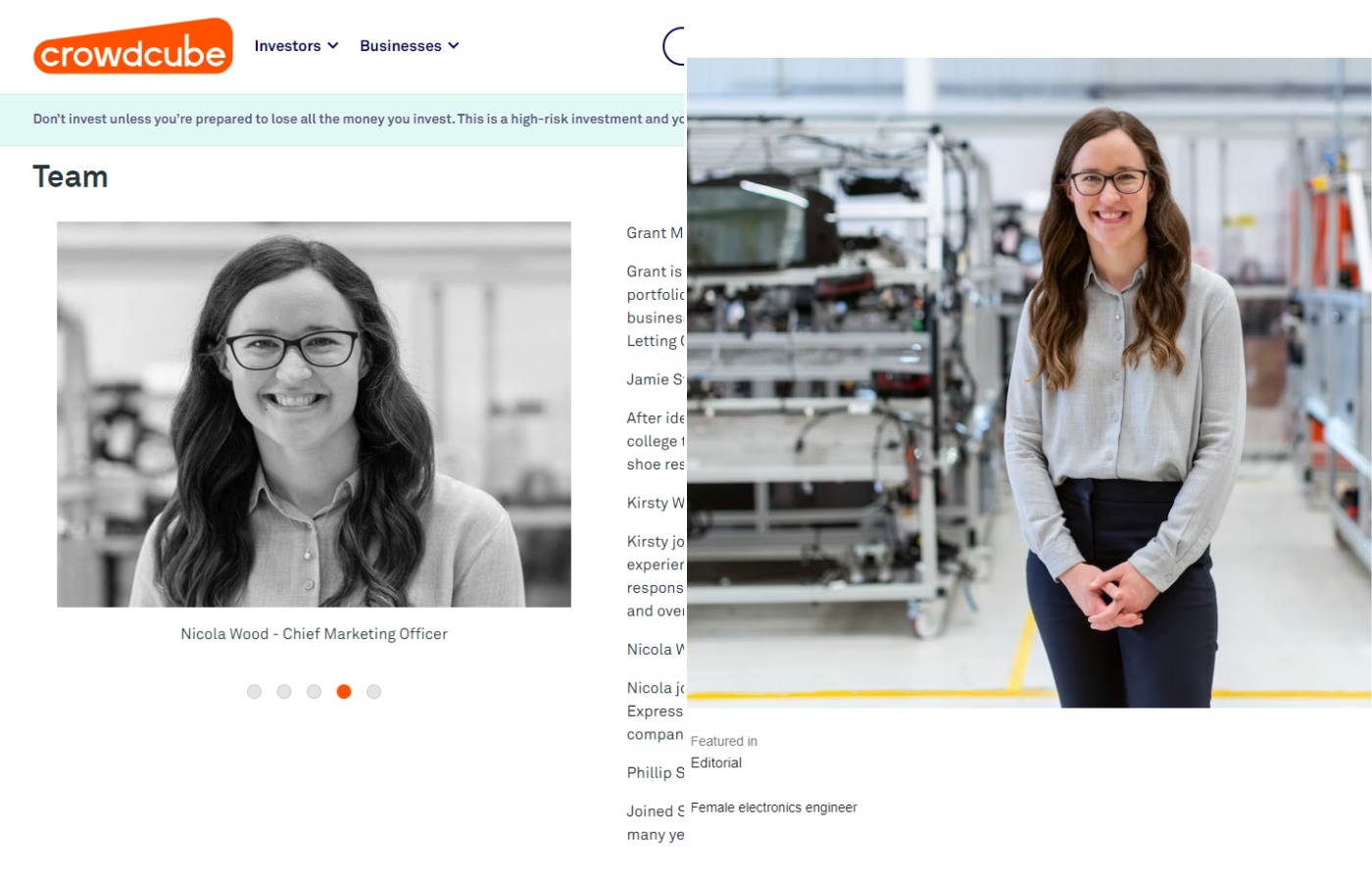 Wood is also listed as the chief marketing officer of Students Rents, a firm with the same owners as Letting Cloud, which has raised £466,172.55 from 179 investors on investment crowdfunding platform Crowdcube.
'Uber of student rentals'
In October last year, Student Rents launched a crowdfunding initiative which secured funding from 179 investors, promising to be the "Uber of student rentals".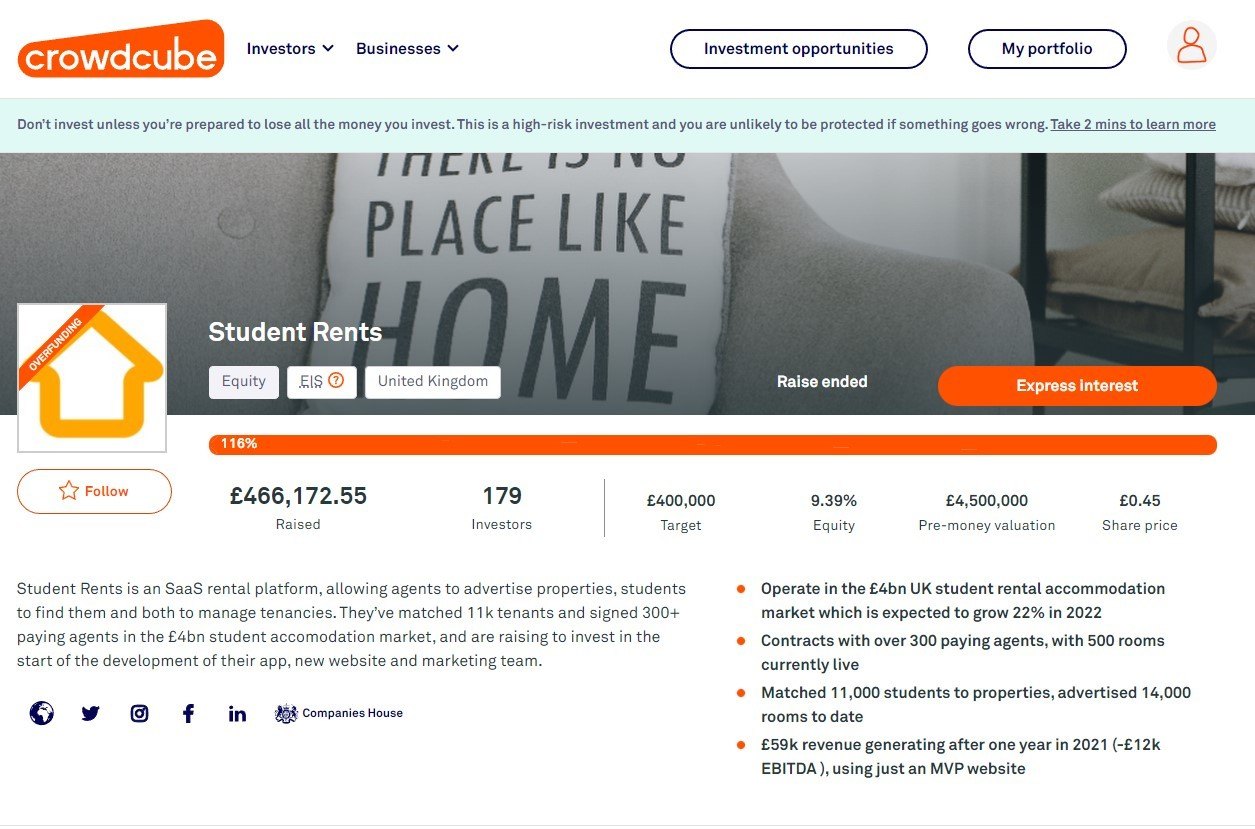 The pitch, hosted on Crowdcube, claimed that alongside CEO Mr MacCusker and his son Jamie Stewart, three other highly-experienced people were part of the team.
These were Phillip Scott, chief product and technology officer, who was listed as having previously worked for Ebay and Shopify; Kirsty Wilson as chief operating officer; and Nicola Wood. The profile images of all three are stock pictures.
Fake high-level employees
Wilson's picture is from the popular stock image site Unsplash.
Phillip Scott's image was found on another stock photo website with the title "male office worker standing and posing confidently in office".
The pitch said he had worked on "large tech projects" for Ebay and Shopify "for many years" before joining Student Rents in 2021.
Ebay and Shopify confirmed nobody by the name Phillip Scott had ever worked there.
In the frequently asked questions section of the pitch, it states: "Student Rents and Letting Cloud have verbal agreements with links connecting both websites and are planning to move to an official partnership in the future."
Until Friday, April 21, Grant MacCusker was registered as a director of both Lettinglord, the legal name of Student Rents, and Letting Cloud.
But Mr MacCusker appointment has been terminated according to Companies House.
The Crowdcube page also states: "In his personal capacity, Grant has a CCJ [county court judgment] arising from a personal loan; he is currently in a payment plan to repay this."
The pitch deck for investors claims the firm has matched 11,000 students to properties since its launch in Edinburgh in 2021.
It claims to have grown its userbase to "over 300 agents and 15,000 students" and expanded throughout the UK including into London, Glasgow, Manchester and Essex.
'Fair, clear and not misleading' pitch
The pitch has been approved as by Crowdcube with the website stating that it has been "reviewed to ensure it is fair, clear and not misleading".
Student Rents' pitch was approved for publication on October 20, 2022.
CrowdCube told STV News: "We are aware of the reported allegations and are conducting an investigation. At this stage, we cannot provide further comment."
STV News contacted Students Rents and Letting Cloud. The companies did not deny the claims made in this article.
A spokesperson for Student Rents said: "We are actively working with Crowdcube to resolve any issues and reporting on this issue doesn't help either party at this moment in time."