Scotland's only baby porcupine – known as a porcupette – is said to be getting "bolder" at Edinburgh Zoo.
Six-week-old Fiddich, who was named by Royal Zoological Society of Scotland (RZSS) patrons, has been spending more time outside with mum Zahara and dad Rick.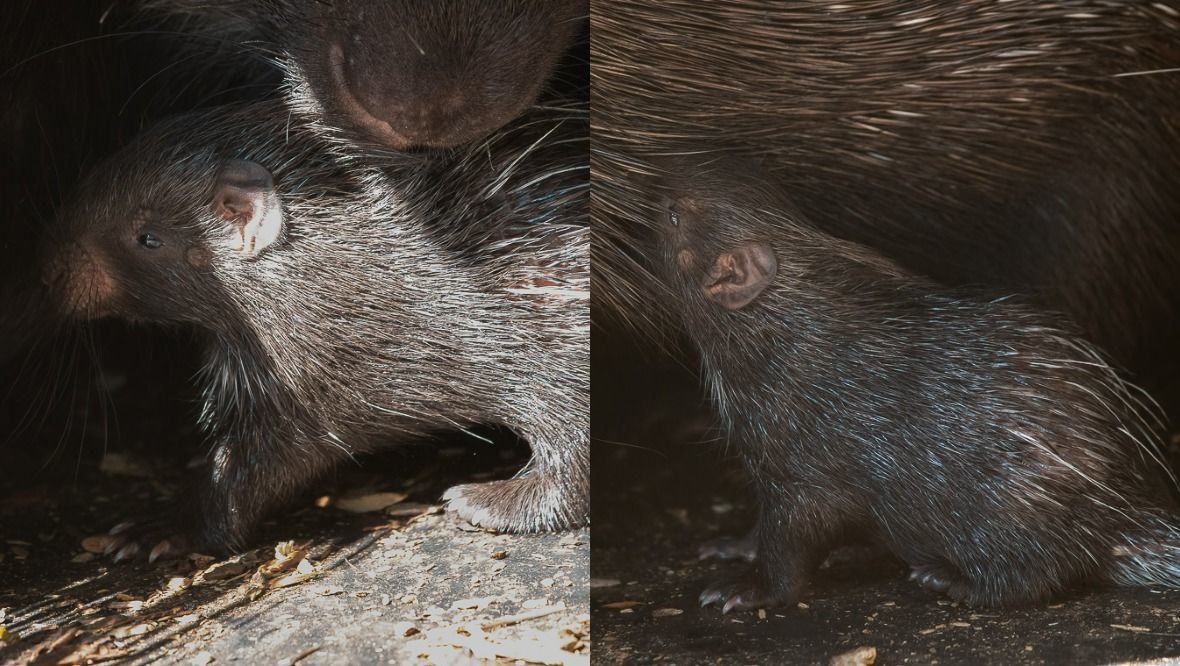 The Cape porcupine was born on August 31.
The species is common throughout central and southern Africa, and can be found in woodlands, grasslands, deserts and rocky hills.
A porcupine's quills are covered in hard keratin, the same material that rhino horns and human fingernails are made of.
Visitors hoping to spot the family can find out more about visiting the zoo here.