Written by Indigo Stafford
A personal trainer has opened Scotland's first gym dedicated to people living with disabilities or long-term health conditions.
DR Inclusive Fitness in Straiton, Midlothian, offers personal training, rehabilitation and peer support to those who struggle to access a mainstream gym.
The facility was launched by Dale Robertson, who has worked with disabled people for 15 years and recognised a lack of specialist equipment at gyms and sports clubs.
One of his clients, Mhari Gordon, was born with spina bifida and hearing loss. She loves blowing off steam with a boxing session, but at times she has found accessing a mainstream gym to be a challenge.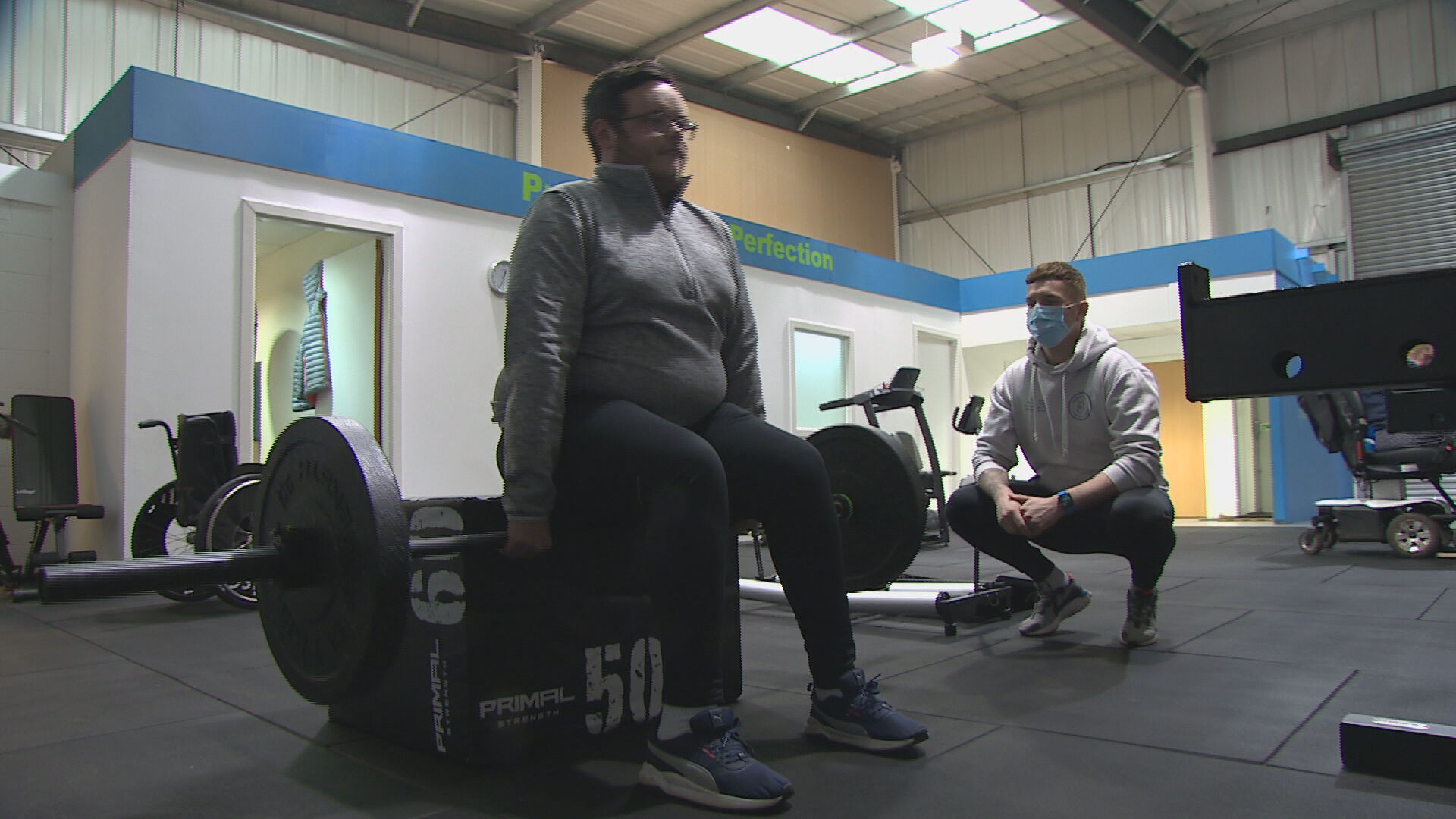 She told STV News: "I think that disabled people were put off coming into a gym full of able-bodied folk and seeing them using equipment they couldn't use, but this gym has got everything disabled people can use."
Mr Robertson was first inspired to help disabled people with their fitness when he met a little girl in a wheelchair while working as a sports coach in a school.
He said: "I was coaching tennis at a mainstream school and there was a little girl in a wheelchair, she never took part for the first couple of sessions so we started to get her involved and we found that she could hit a ball as well as the rest of her classmates.
"I think that's when I realised that it wasn't her disability that prevented her from taking part; it was a lack of knowledge and support."
The personal trainer then decided to specialise in working with disabled people and launched DR Inclusive Fitness, three years ago. Due to high demand, he decided to open his own space.
His knowledge and experience have been invaluable to client Jhon Bateman who has a rare condition called osteogenesis imperfecta which can cause his brittle bones to suddenly break.
Mr Bateman told STV News: "I think entering a mainstream gym has been quite challenging, although the staff are usually quite welcoming and supportive, they don't have that expertise.
"It kind of wasn't the same experience that non-disabled people were having in the gyms so I was made to feel quite different as a result of that."
Around one million people in Scotland (one in five) have a disability but research from Scottish Disability Sport shows that just one in four sports clubs feel they have the suitable facilities, staff training and equipment for disabled people to participate.
Chief executive officer of Scottish Disability Sport, Gavin Macleod, commented: "People with disabilities and long-term health conditions are still much less active than their non-disabled peers.
"Fifty-four percent of disabled people are active compared to 88% of non-disabled people.
"We also know that there is a blatant demand out there and four out of five disabled people want to be more physically active."